BlueDiamond
Subscription-based Services
Add-on services for building occupant health and efficiency
---
Subscription Based Service
Contact Notification and Indoor Location Services
Subscription-based services available with the BlueDiamond™ mobile app (version 2.1.8 or greater) include Contact Notification and Indoor Location.
The Contact Notification service enables daily self-assessments for employees to report any symptoms, risks or positive COVID test cases. This information allows the system to monitor employee interactions, so that possible exposures can be reported to direct contacts in the event of a potential exposure. All information collected is anonymized.
The Indoor Location service provides convenient facility-wide navigation for employees and visitors. Through the BlueDiamond mobile app, users can access a map of the facility which leverages blue dot positioning to help them quickly identify their location within the facility, search for points of interest and obtain turn-by-turn directions to their destination. Integration with BlueDiamond readers allows users to unlock doors directly from the building map with BlueDiamond mobile credentials.

Expand BlueDiamond mobile app functionality

Available for iOS® and Android™

Supports building occupant health and efficiency
Interactive Building Maps
Transform building maps into interactive, mobile resource, providing convenient facility-wide navigation
Points of Interest (POIs)
Customize maps with facility-specific points of interest
Embeddable Framework
Embed the full BlueDiamond mobile app framework or specific features into a separate mobile application
Contact Notification Features
Fully Anonymized
All information regarding health status is fully anonymized to protect user privacy
Administration Console
Provides building administrators with real-time access to the data and tools they need to monitor and manage exposure risks
Configuration and Reporting
Configure app settings, monitor health trends and generate reports detailing the number of potentially at-risk employees and more
Proximity Monitoring
Monitors employee proximity with mobile-to-mobile Bluetooth® / geofence technology
Proximity Alerts
Mobile device notifications sent to enforce social distancing based on customizable proximity parameters
Daily Self-assessment
Customizable health self-assessment questionnaire enables access to be granted or denied based on anonymized responses
Close Contact Notifications
Anonymized notifications for employees who have come into close contact with a self-assessed COVID-positive user
These products complement BlueDiamond Indoor Location Service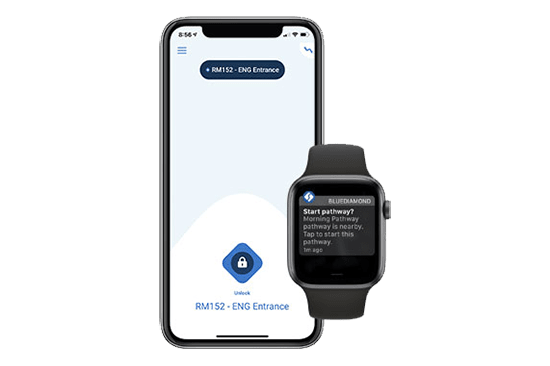 Mobile App + Credentials
The BlueDiamond mobile app provides a touchless access experience by turning smartphones into secure access control devices.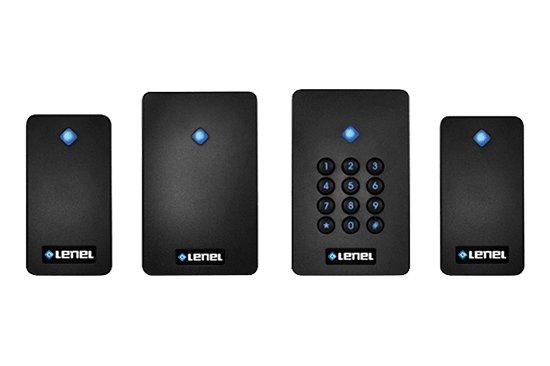 BlueDiamond Multi-Tech Readers
BlueDiamond multi-technology readers are among the most versatile access control readers available.
Set up a free demo for yourself in just a few minutes
Learn why some of the world's most complex organizations choose our products, systems and services as their top choice for unified security solutions

Personalized needs assessment

Summary of integration and compliance issues

Calculated estimates and specifications