LenelS2 Releases Updates to Flagship OnGuard Platform
OnGuard version 8.2 highlights include locked reader override functionality, partner API enhancements and User Interface improvements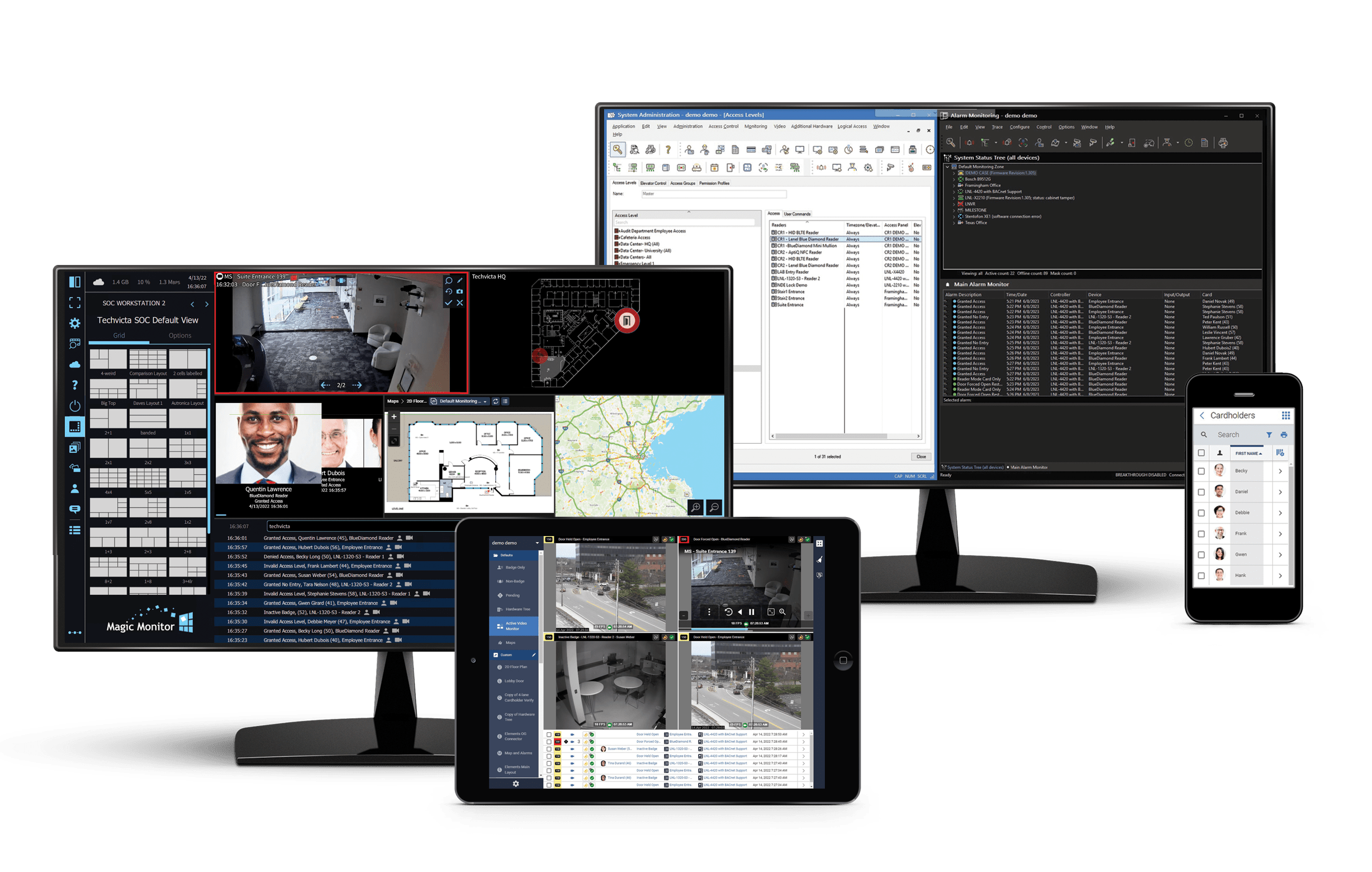 PITTSFORD, N.Y. -
LenelS2, the global leader in advanced security systems and services, has released the latest version of its flagship access control and alarm monitoring system, OnGuard ® Version 8.2. This new version empowers users to take advantage of a range of new value-added features and enhancements, prioritizing the optimization of their security profiles, boosting operational efficiency, and delivering a more customizable and intuitive user experience. LenelS2 is a part of Carrier Global Corporation (NYSE: CARR), global leader in intelligent climate and energy solutions. 
OnGuard v8.2 offers new override functionality to access doors in "locked" mode. This feature enables first-responders to navigate through locked doors when necessary. By simply setting a badge attribute, this override feature can help facilitate a timely response, supporting the safety and well-being of those in need during critical situations. This feature is designed to support first responders during site-wide lockdowns, such as those at schools and campuses or at manufacturing and chemical facilities. 
As part of LenelS2's digital transformation, OnGuard v8.2 has increased its capability with Amazon Web Services (AWS) and Microsoft Azure to include Amazon RDS cloud database support, additional Azure SQL support, and the addition of cloud platforms to its compatibility charts. Customers now have more resources to leverage the OnGuard platform's Infrastructure-as-a-Service capabilities through self-managed hosting as an alternative to LenelS2's upcoming OnGuard Cloud service. 
Other key features now available in OnGuard Version 8.2 include: 
Additional functionality for partner integrations through LenelS2's OpenAccess API, including efficiency improvements for accessing and processing of cardholder data 
Enhanced Reporting and Dashboards functionality through a new, native browser-based client providing a more consistent user experience and additional report customization options 
Increased security of DESFire® credentials through optional key diversification, providing unique keys for each badge 
Streamlined reporting and insight gathering from priority data through added user-defined fields/customization options, including the ability to add user defined fields to the alarm response and acknowledgement process 
Bi-directional communication support for Honeywell PW7000 series panels, increasing availability of the OnGuard platform for PW7000 customers 
"These new OnGuard Version 8.2 features not only boost our customers' security profiles and improve operational efficiency - they'll also enable emergency management personnel to respond to critical situations without delay due to not having access" said Stephen Russo, VP of Product Management at LenelS2. "These and upcoming OnGuard releases deliver on our customers' needs today and into the future."
Additional OnGuard platform releases coming soon include new near-field communication (NFC) mobile credential capabilities and the initial release of OnGuard Cloud, a fully cloud-based version of OnGuard, offered as a service, that will meet the demands of customers looking to streamline maintenance and reduce total cost of ownership. 
To learn more about LenelS2's OnGuard platform, visit https://www.lenels2.com/en/us/security-products/onguard.
About LenelS2 
LenelS2 is a global leader in advanced physical security solutions, including access control, video surveillance and mobile credentialing. Our technology includes web-based and mobile applications enhanced by cloud-based services. Incorporating open architecture, LenelS2 provides scalable, unified security management solutions to customers ranging from global enterprises to small- and mid-size businesses. Easy to install and use, LenelS2 products are supported by an experienced, responsive team dedicated to providing exceptional service. LenelS2 serves segments worldwide including corporate, education, healthcare and government. LenelS2 is a part of Carrier Global Corporation, global leader in intelligent climate and energy solutions that matter for people and our planet for generations to come. For more information, visit LenelS2.com or follow LenelS2 on
LinkedIn
and
Twitter
.