Innovative and Intuitive Security Management
LenelS2's comprehensive offering of security products delivers outstanding performance that's scalable to meet future needs. Engineered with innovative technologies and features, LenelS2 products help leverage every system for optimal protection and control.
Not sure which access control solution is right for you?
Head to our solutions pages to learn more about our different security solutions and compare our product lines.
Our Complete Security Product Line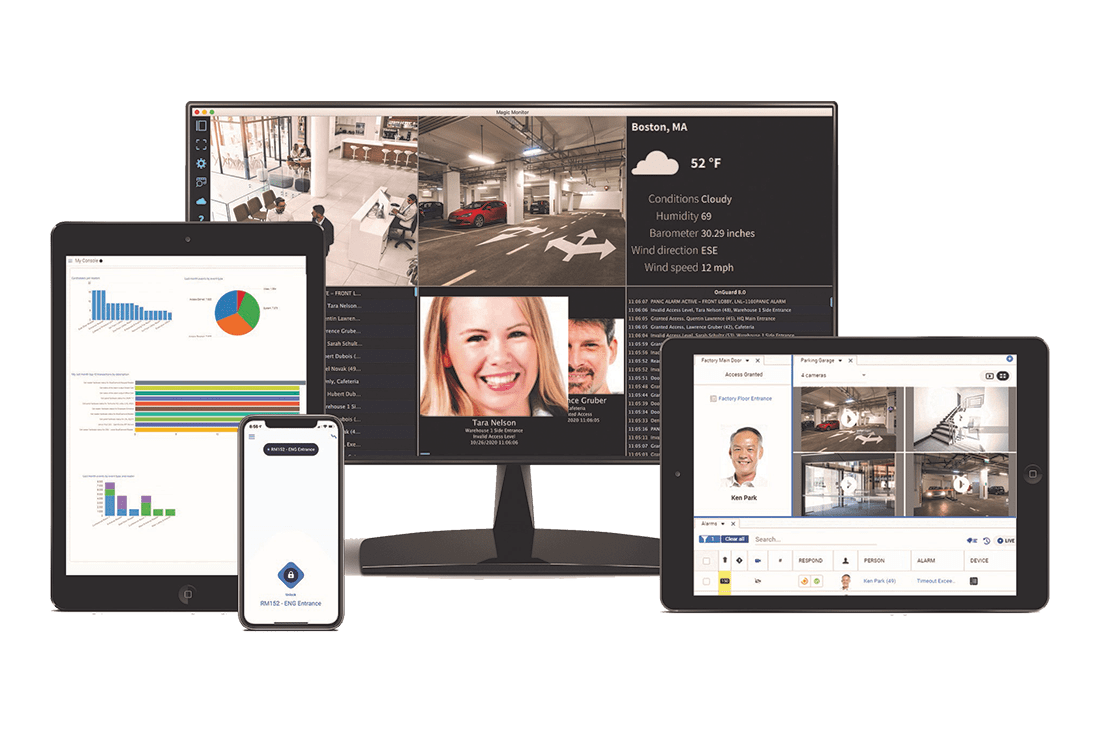 OnGuard
A feature-rich, comprehensive access control system that integrates with a range of security, business and building systems to meet the needs of the most complex enterprise deployments.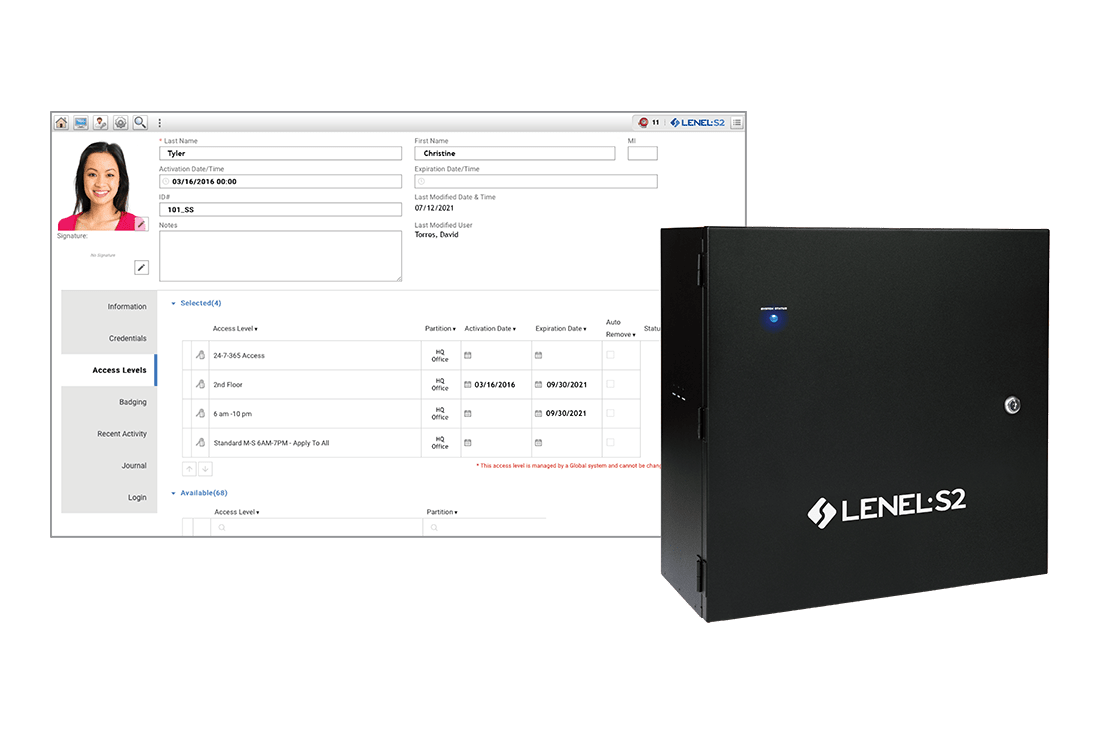 NetBox
A powerful, all-in-one browser-based product, the NetBox™ access control and event monitoring system is designed for deployments with demanding security requirements.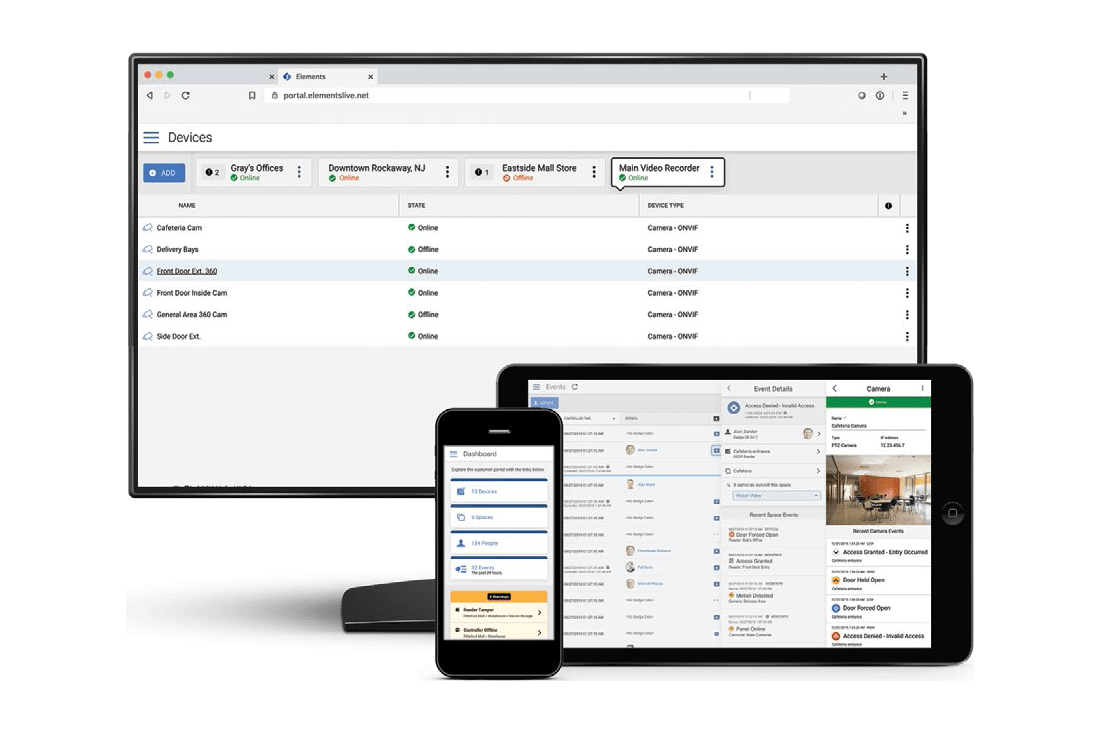 Elements
The Elements™ unified access control and video management solution is built specifically for the cloud and ideal for small- to medium-sized businesses and enterprises with satellite locations.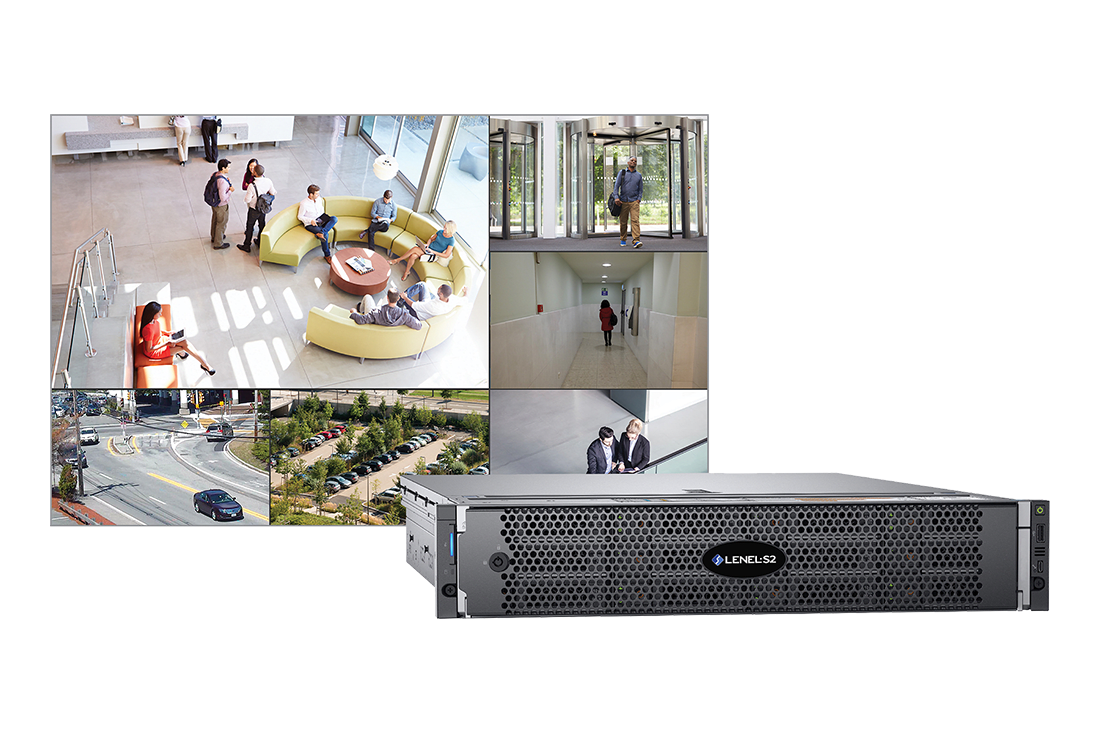 NetVR
The NetVR™ video management system provides a full range of video management capabilities, from real-time video monitoring to forensic search and storage. This scalable system meet the needs of small businesses to enterprise organizations.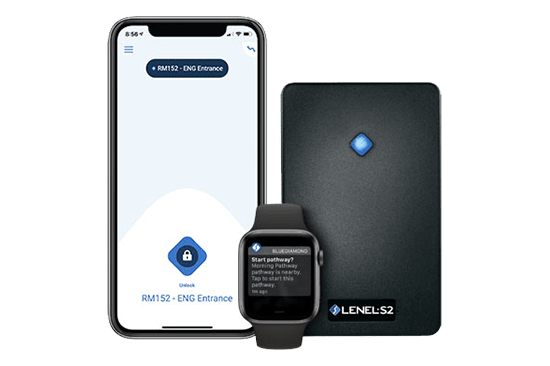 BlueDiamond
BlueDiamond™ access control readers and credentials offer a complete, effortless, next-generation experience.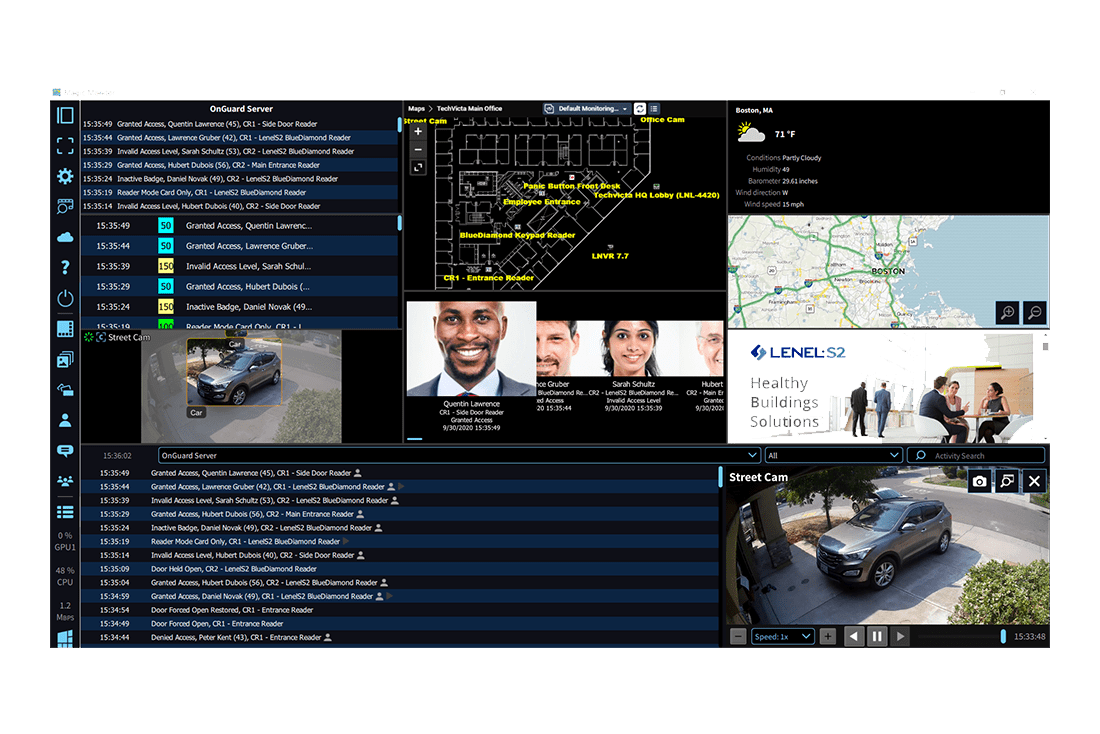 Magic Monitor
Magic Monitor® unified client brings together access control, video surveillance, forensics, digital signage and live Internet feeds together for enhanced situational awareness. access control, video surveillance, forensics, digital signage and live Internet feeds in a single client.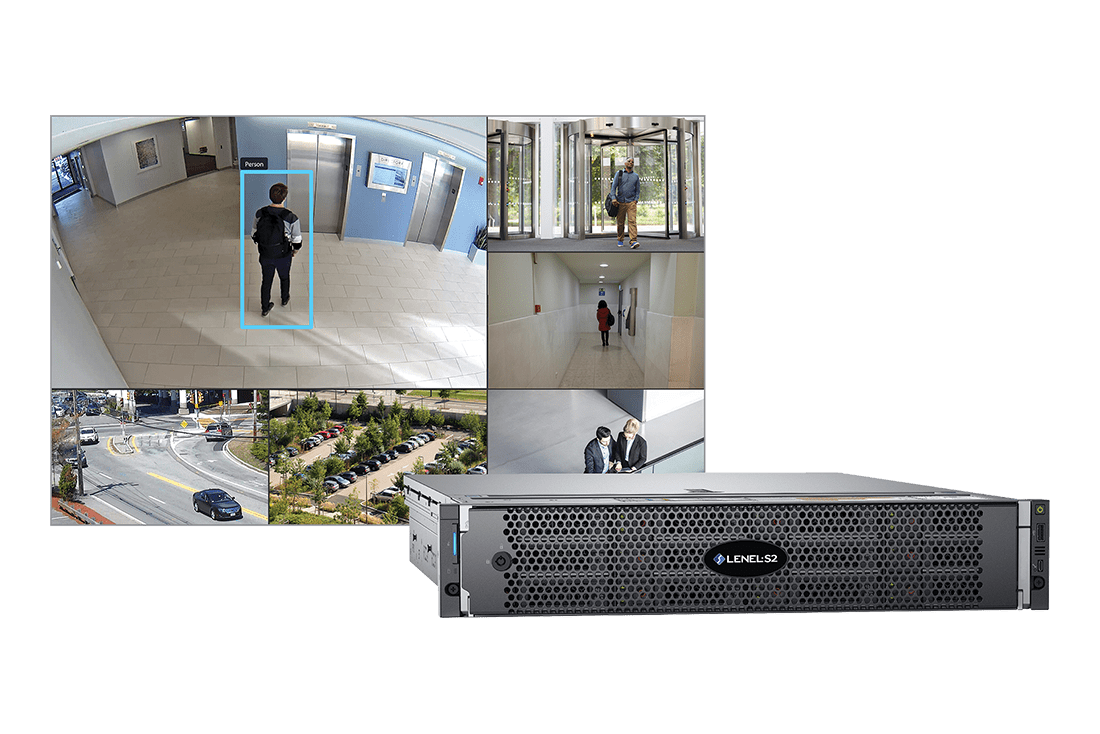 VRx
VRx™ video management systems provide a next-generation experience featuring UHD playback and more.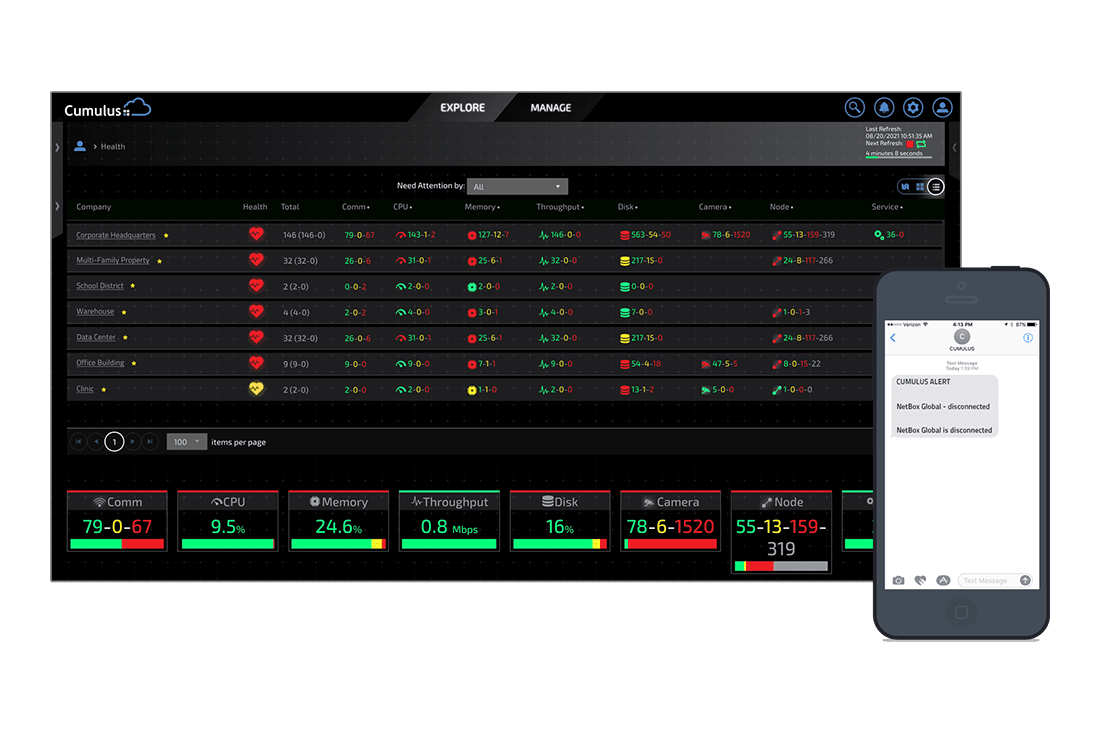 Cumulus
Cumulus™ is a cloud-based tool and dashboard for monitoring and administration of LenelS2 access control and video systems.
Frequently Asked Questions about Physical Security Products
Physical security creates a safe environment for employees, while protecting assets. LenelS2 security technology includes cloud-based access control, video surveillance, keyless entry, mobile credentials, intrusion detection, emergency response, and visitor management. 
The future of physical security involves the integration of AI into physical security and cybersecurity systems. As security threats continue to become more sophisticated, there will be a stronger need for comprehensive, cloud-based and operated physical security systems, in addition to predictive security measures through proactive monitoring and enhanced threat responses through the help of AI.
Physical security technology helps you stay ahead of threats, while offloading the IT infrastructure. In the past physical security was not connected to the internet. However, in the modern era, physical security systems pose challenges, especially for security teams without the IT infrastructure to support them.
Every connection to a device could be compromised in some way. There could be a false feed from a camera or its sending false readings from a sensor. There are constant concerns that need to be assessed in order to secure your building and keep employers and residents happy and productive. By partnering with the right physical security partner, your team can offload these concerns. LenelS2 physical security technology is a secure platform, which can be accessed by your remote team and can be automatically updated without additional headcount or work.
Physical security examples may include video surveillance and video management systems, access control systems, biometric scanners, mobile credentials, fences, or security guards. Cybersecurity examples may include firewalls, two-factor (or multi-factor) authentication, antivirus software, intrusion detection and prevention systems, and regular system patches or software updates.