Magic Monitor
Magic Monitor offers an interactive, visually appealing, unified security management experience.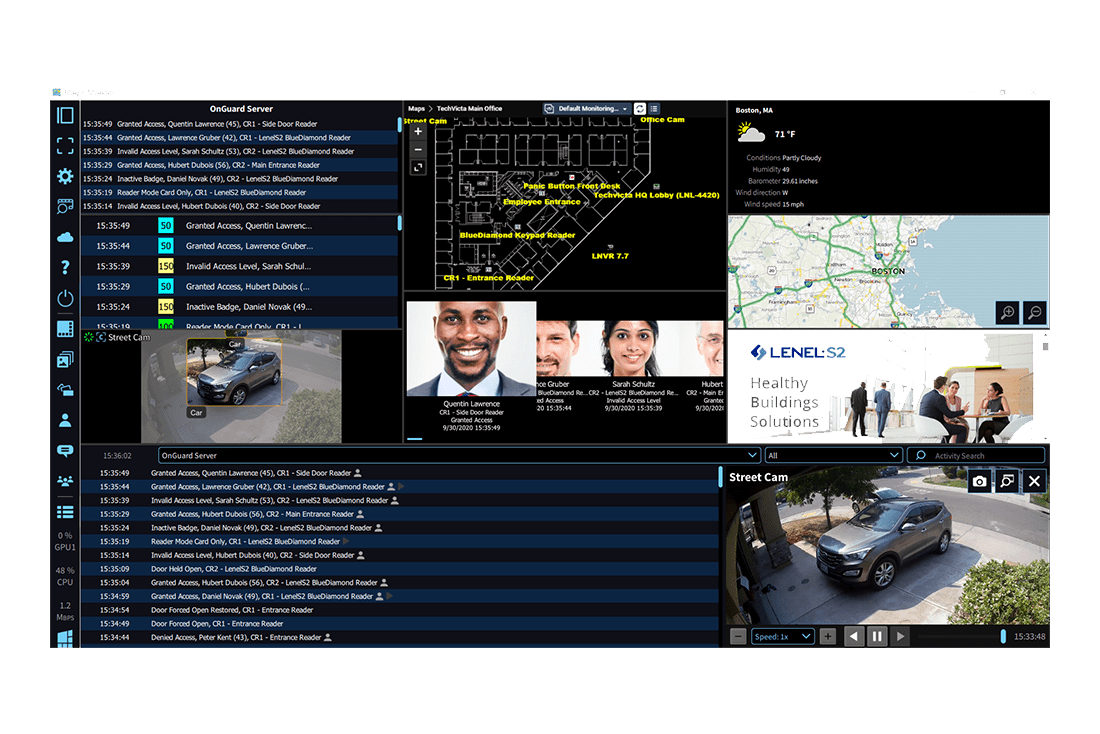 A Unified Client for Security and Multimedia
Everything you need, all in one stunning user interface. The Magic Monitor® client provides an unsurpassed user experience, unifying access control, video surveillance, forensics, digital signage, live-sourced Internet feeds such as weather, traffic, news and interactive content like floor plans and maps. The Magic Monitor experience is available for users of both NetBox™ and OnGuard® ecosystem products, including access control and video management systems.

Unified video security surveillance experience

Highly visual user interface

Supports NetBox™ and OnGuard® ecosystem products
Why Choose Magic Monitor?

Enhanced Situational Awareness
The Magic Monitor unified client provides a single interface to view access control events, video surveillance feeds and other real-time information providing security operators with a 360-degree view of their environment.

Access Control and Event Monitoring
Support for NetBox™ and OnGuard® access control systems allows for live event monitoring, one-click viewing of associated event video and easy administration of person records.

Range of Applications
Ideal for the needs of security operations centers, reception or security desks, the Magic Monitor® client provides a highly visual and configurable experience. In public areas such as entrances and cafeterias, the client can be used for multimedia displays or digital signage.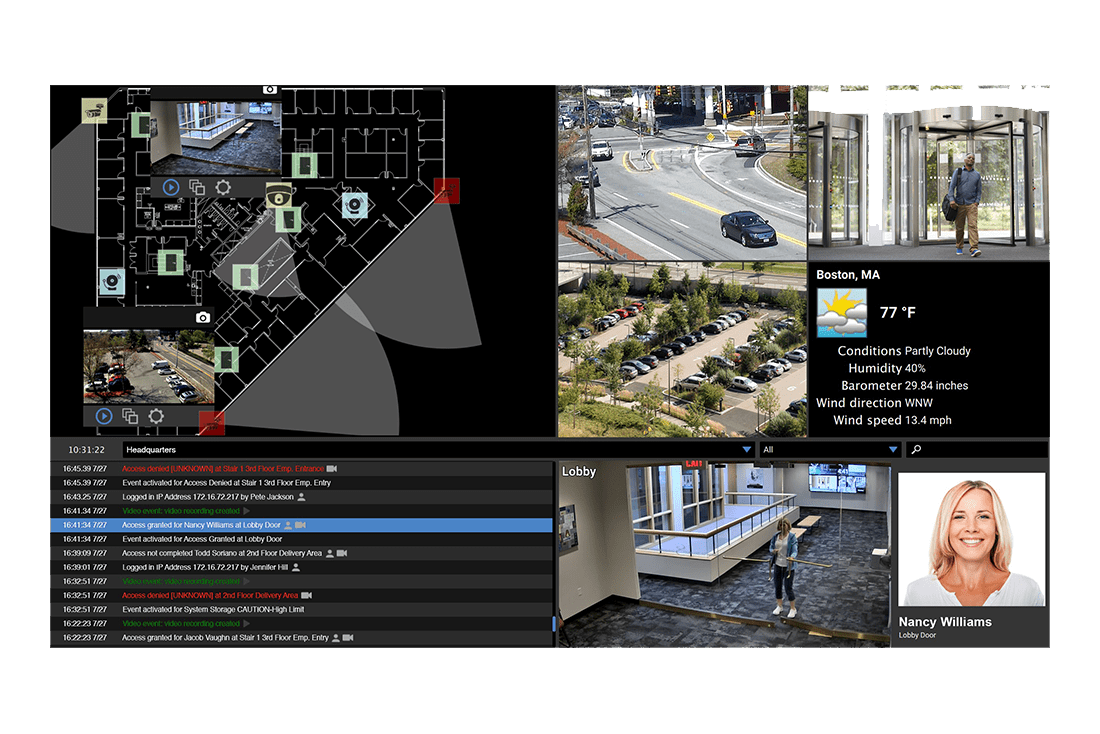 Magic Monitor - NetBox
The Magic Monitor unified client brings access control, event monitoring, video surveillance and other digital media into a single user interface for the NetBox ecosystem.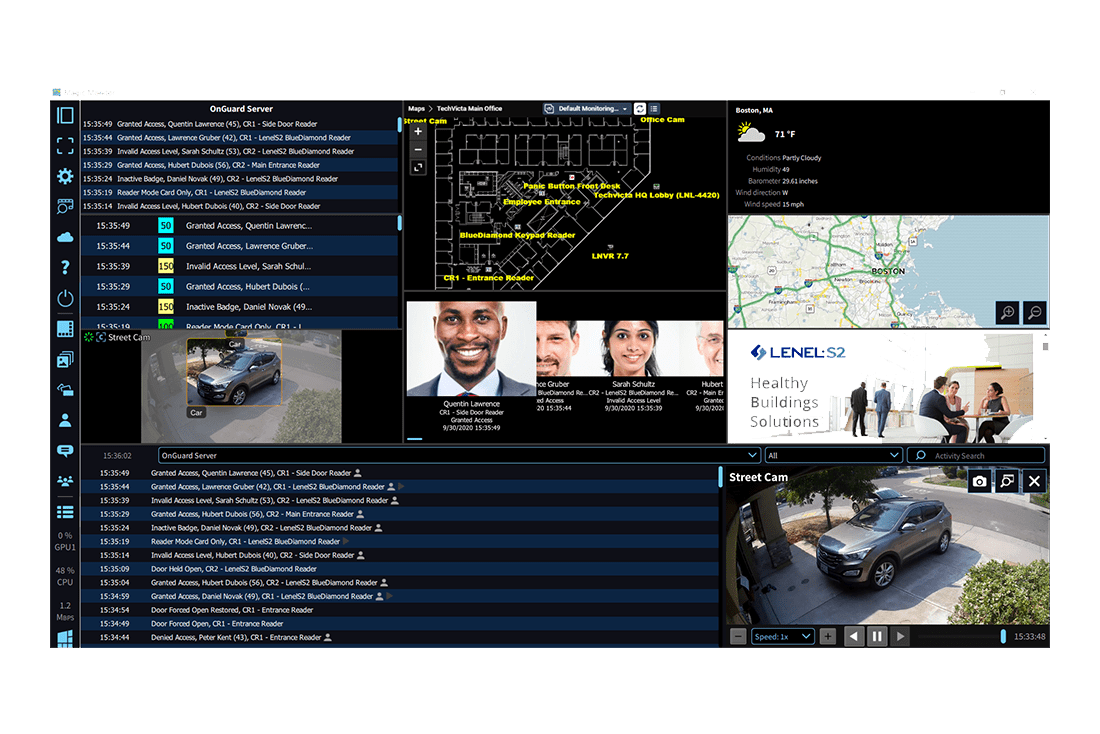 Magic Monitor - OnGuard
The Magic Monitor unified client provides enhanced situational awareness to OnGuard system operators by bringing together access control, video surveillance and external web content.
Frequently Asked Questions about the Magic Monitor Client
Building security, safety, and efficiency are essential to any business. With LenelS2's Magic Monitor client, you have 24/7 access to everything that occurs in your facilities. Events are monitored in real-time, helping to mitigate security risk and unauthorized access to any location.
A video management system enables users to monitor events automatically from sources such as cameras, alarms, or sensors. It provides additional security to your location and supports video analysis.
A video management system can fulfill the following needs:
Collecting live video feeds from cameras
Recording and storing video to a corresponding storage device
Providing a user interface that allows for easy control of live and recorded video.
Access control events include any situation in which physical security systems have been notified through use of credentials. This can be used to monitor if an unauthorized individual has gained access to a particular location and can allow for a prompt and efficient response.
Yes, the Magic Monitor client can work with supported third-party video management systems such as Milestone XProtect®. Learn more about our third-party management systems here.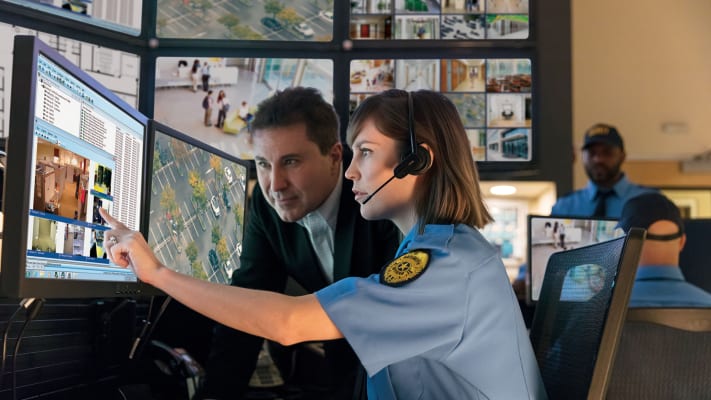 Greater Physical Security and Access Control
Learn why organizations ranging from small- to medium-sized businesses to global enterprises trust LenelS2 to solve their security challenges.