Flexible and scalable, our IP video management systems fit seamlessly into your security environment, whether you're covering a single site or a distributed global enterprise.

Enhance Situational Awareness
By unifying video surveillance and management with access control, video analytics, intrusion alarms, building systems, business systems and more, you can synthesize data in a single, intuitive user interface to enhance security, safety, building health and operational efficiency.

Video Surveillance Anytime, Anywhere
View live and recorded video from an app or web browser while on the go. Staying on top of the latest events improves productivity and response time.

Gain Actionable Insights
With integrated video analytics, you can more effectively identify real-time threats by detecting people and objects in places they do not belong. You can also more efficiently pinpoint specific video events in forensic investigations and improve operations.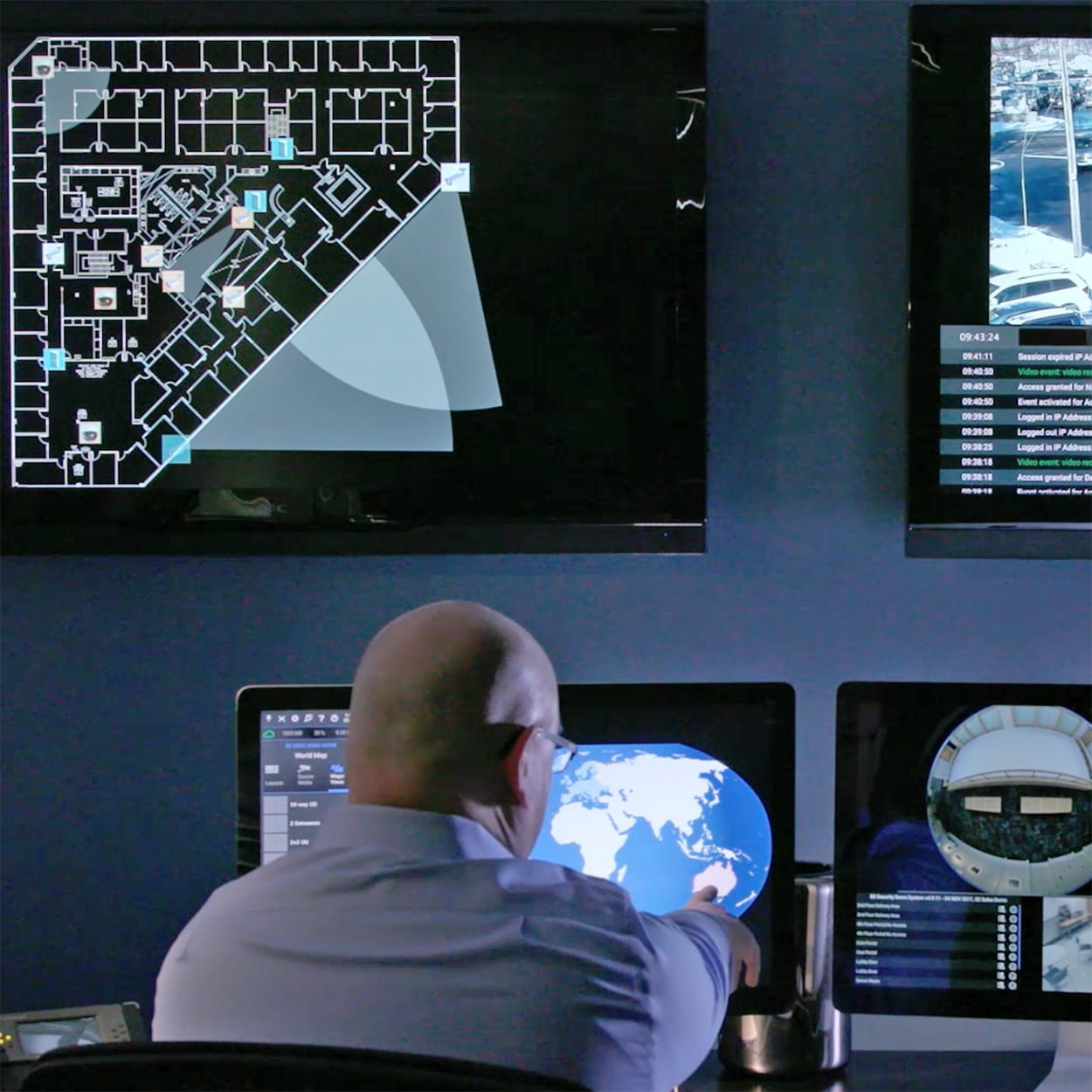 Manage Video Footage
Easily store and manage recorded video footage for evidence in forensic investigations. Crowdsourced video from mobile devices can also be uploaded to the system to supplement video from security cameras.

Increase Efficiency for Every User
Whether a security operations center team member, a receptionist in a lobby or a mobile security officer – each user needs to see and interact with the information that's important to their role. Our range of clients are designed for their unique requirements, increasing efficiency and responsiveness.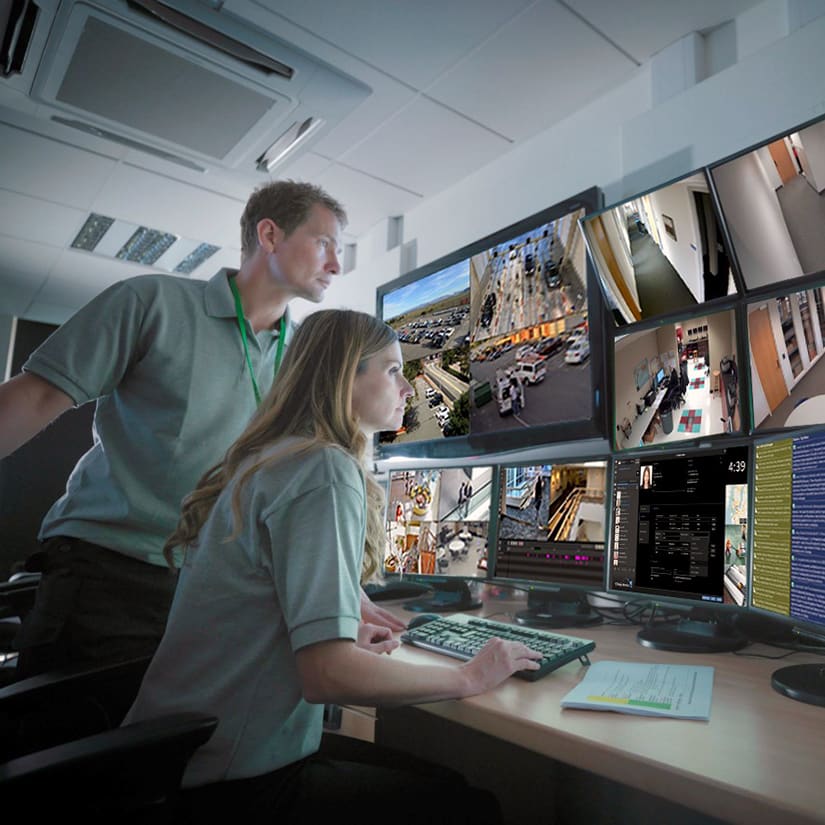 Not sure on what LenelS2 solution is right for you?
Head over to our Industry section to learn more about the industries we support and read our case studies.
We offer the following Video Management product lines.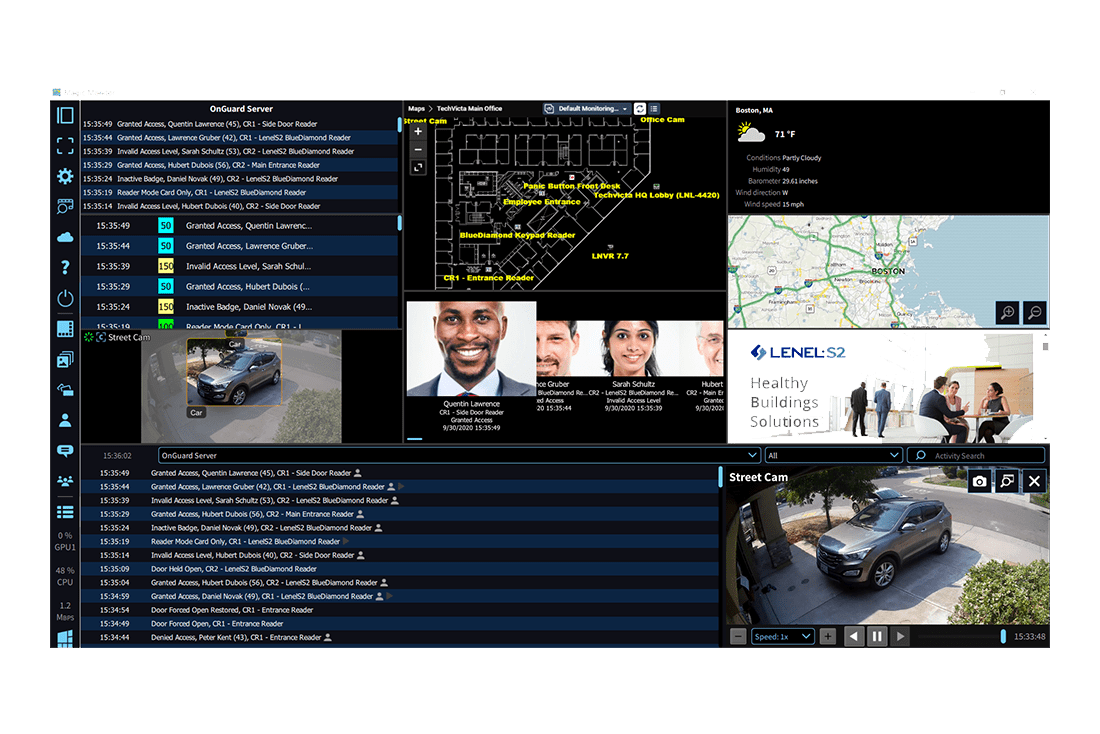 Magic Monitor
Magic Monitor® unified client brings together access control, video surveillance, forensics, digital signage and live Internet feeds together for enhanced situational awareness. access control, video surveillance, forensics, digital signage and live Internet feeds in a single client.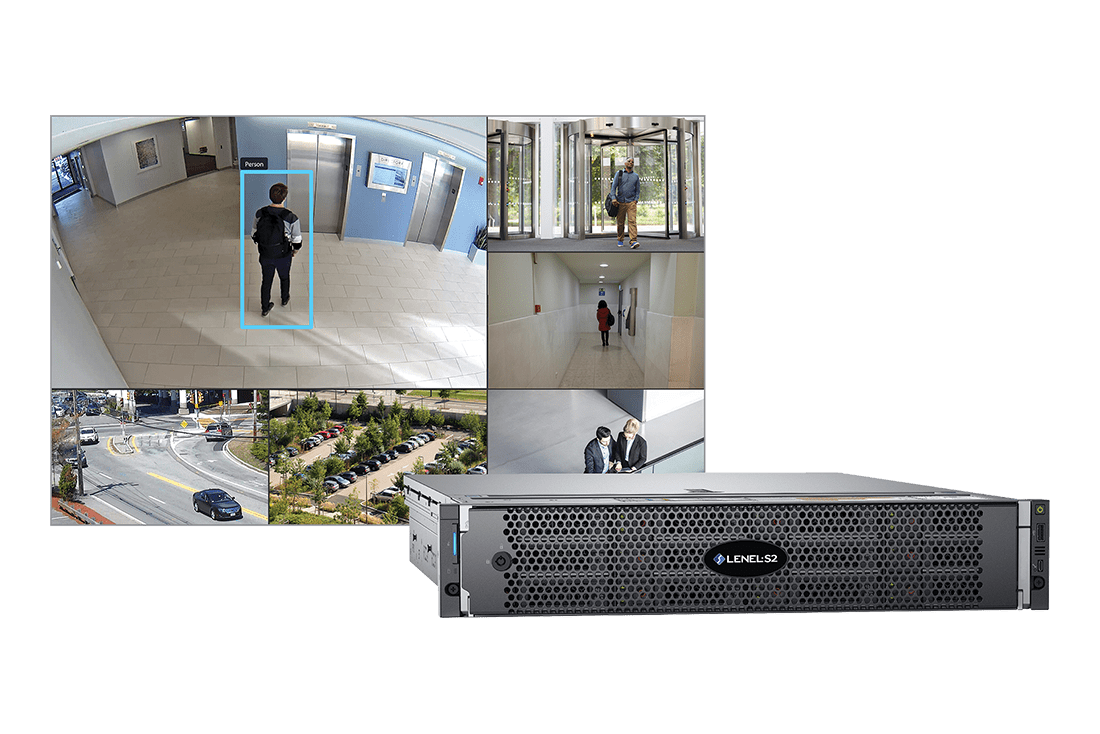 VRx
VRx™ video management systems provide a next-generation experience featuring UHD playback and more.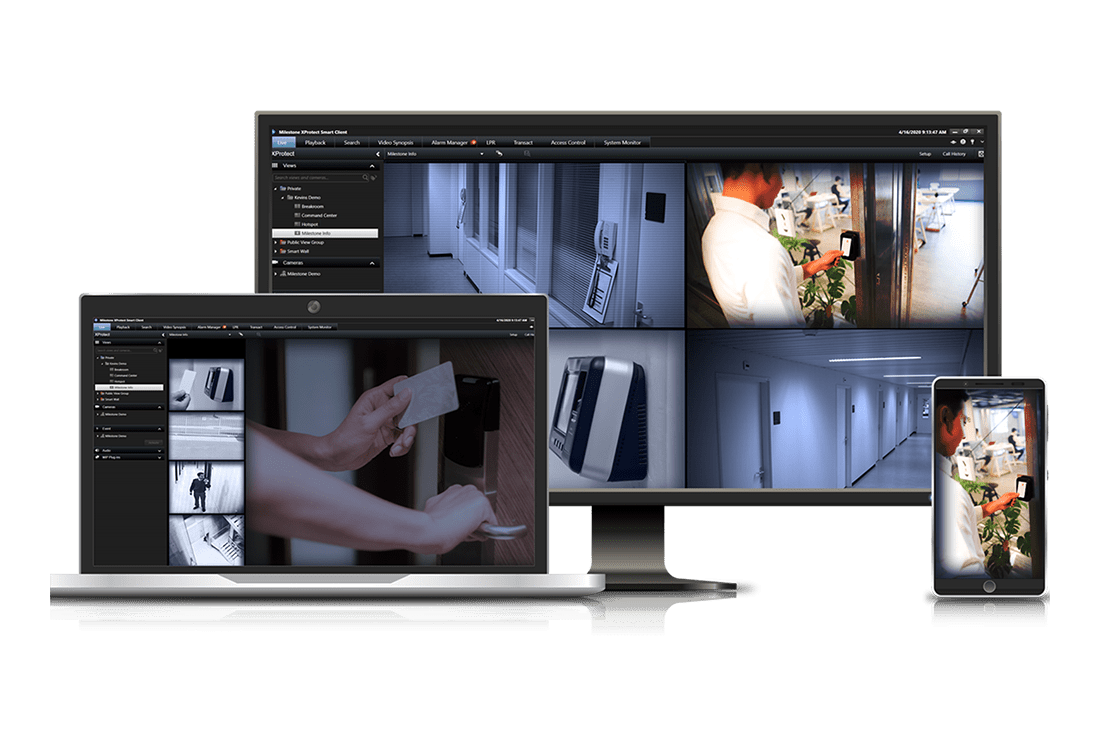 XProtect
XProtect Corporate is a powerful IP video management software (VMS) designed for large-scale, high-risk security deployments.
Frequently Asked Questions about Video Management
A video management system enables users to monitor events automatically from sources such as cameras, alarms, or sensors. It provides additional security to your location and supports video analysis. A video management system can fulfill the following needs:
● Collecting live video feeds from cameras
● Recording and storing video to a corresponding storage device
● Providing a user interface that allows for easy control of live and recorded video
VMS (Video Management System) and NVR (Network Video Recorder) are both types of video surveillance systems. The core differences are in the scalability and set of features (including video analytics, smart motion detection, and integrations with other security solutions). VMS systems are renowned for their scalability and the advanced capabilities like video analytics, smart motion detection and seamless integration with other security systems. NVRs, however, present a more economical option for video management, delivering a more simple video management solution for businesses that don't have large numbers of video surveillance cameras. The decision between NVR and VMS is normally based around budget and the number of cameras needed.
When it comes to choosing a camera system, you can choose between analog and Internet Protocol (IP) cameras. IP-based video surveillance systems are the most common choice today due to the compatibility to integrate with most devices. IP-based cameras provide higher image quality, scalability, and cloud-based access compared to traditional, analog CCTV systems.
Closed-Circuit Television (CCTV) is a subset of video surveillance. CCTV refers to analog camera systems that transmit video to a limited set of monitors or recording devices. Video surveillance encompasses a broader range of technologies, including digital IP cameras, cloud-based storage, and advanced video analytics.
A security system typically includes components like alarms, access control solutions, and sensors to protect against unauthorized access or incidents. In contrast, a surveillance system primarily focuses on monitoring and recording video surveillance to provide visual evidence, deterrence, and post-incident analysis. Both systems can complement each other for comprehensive security solutions.
No, video surveillance is not the same as security cameras. Video surveillance is a broader concept that encompasses the entire system of capturing, recording, and monitoring video footage, which can include security cameras as one component. Security cameras are specific devices within a video surveillance system used for monitoring and recording to enhance security and safety. Video surveillance can also involve various other components like video management software, storage solutions like cloud or on-prem, and analytics tools, all working together to create a comprehensive surveillance system. So, while security cameras are a part of video surveillance, the two terms are not interchangeable.
The effectiveness of video surveillance depends on factors such as the quality of the video equipment, its placement, and how it's managed. Well-implemented video surveillance systems can be highly effective in deterring theft, vandalism, and other security threats. They also provide valuable evidence for investigations and help monitor and improve operational efficiency. However, the effectiveness can be influenced by factors like camera placement, lighting and weather conditions, camera quality, and the expertise of those monitoring the system. To maximize the effectiveness of video surveillance, it's essential to design a security system tailored to specific needs, regularly maintain and update equipment, and ensure compliance with legal and privacy regulations.