No matter the scale or complexity of your deployment, LenelS2 cloud-based access control and security solutions support your evolving needs in an ever-changing security landscape.

Scalable & Flexible
Businesses of all sizes can benefit from leveraging the power of the cloud to simplify their system setup, ensure predictable costs and manage their security with fewer resources all while minimizing installation time, training, and total cost of ownership. The flexibility of cloud-based solutions allows your solution to grow with your organization. 
In addition, LenelS2 cloud-based solutions, such as the Elements™ solution, can integrate with OnGuard® access control systems. This integration encourages your organization to keep its existing technology, as well as grow and expand with the cloud.

Unified Cloud-based Physical Security
Enhance the safety, building health and operational efficiency of your organization by accessing all of your security information in one location. 
By integrating your LenelS2 cloud-based access control system with other security solutions, such as video management, intrusion alarms, mobile credentials, and more, teams can utilize a single, unified user interface for a more secure building.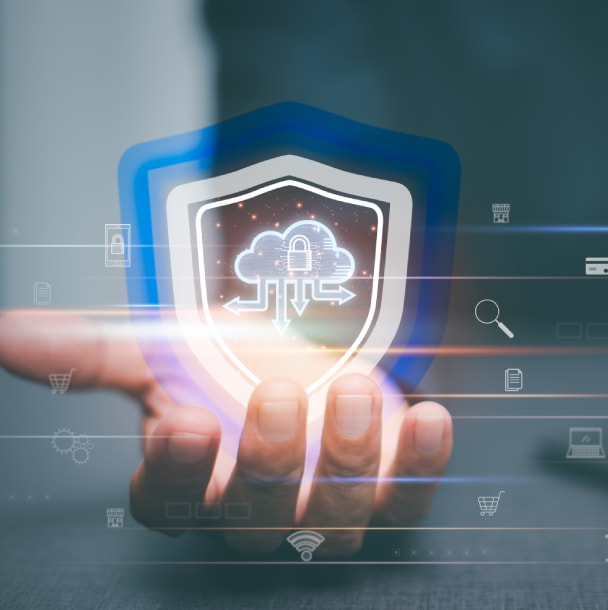 Modernize Aging Systems Without Downtime
As traditional security systems age, there is a need to continuously replace or update the systems to decrease risk, including patching, cybersecurity enhancements, and more. These updates require downtime, personnel, and usually monetary investment to implement the updates. 
However, with cloud security solutions, security updates occur automatically, requires little to no downtime, and don't cause any interruptions, allowing your company to operate at maximum efficiency with an up-to-date system, all while saving on costs.

Reduce Risk
When using on-premises security software, your organization is liable for ransomware attacks. By hosting on the cloud, you're reducing cyber risk by relying on the expertise and safeguards of your trusted security system provider. 
Through LenelS2, your organization gains access to best-in-class resources and experts dedicated to keeping your solution secure, which can help reduce expensive IT needs.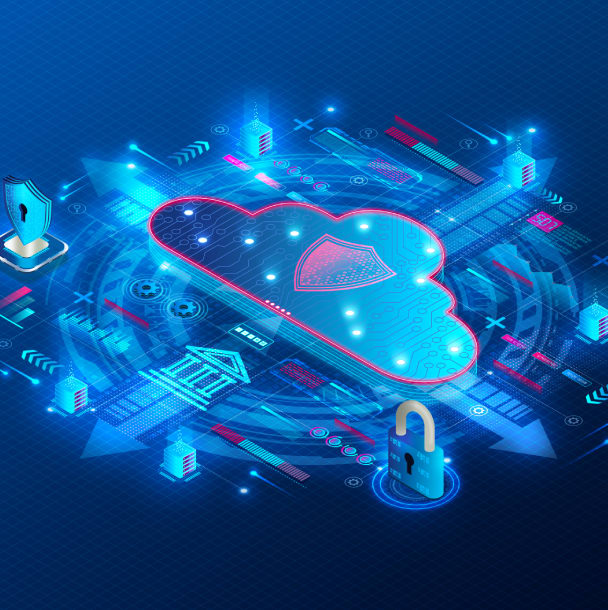 Cost-Effective
Cloud-based access control systems usually require a lower total cost of ownership when compared to traditional on-premises solutions. With on-premises solutions, there are a range of ongoing costs that are associated directly with hardware and installation. Additionally, on-premises solutions often require manual labor to maintain, whereas cloud-based solutions are updated automatically, leading to less manual labor and a more predictable, consistent cost structure.
By switching to the cloud, many of these on-premises costs are reduced or removed, saving your company money and resources.

Accessible from Anywhere
Empower your teams to respond to incidents anywhere and at any time through our LenelS2 cloud-based solutions. Through the cloud, you're empowered to secure specific areas of a building in the case of an incident - immediately. 
Teams can also leverage their mobile devices for specific security updates and to secure specific parts of the building if they have the authority to do so.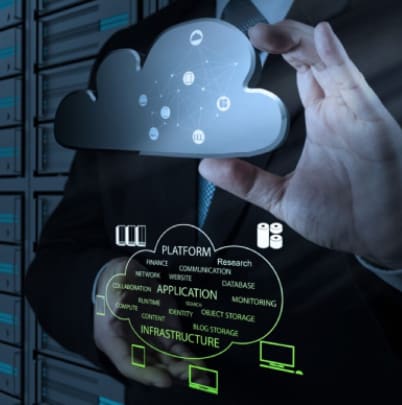 We offer the following cloud-based security solutions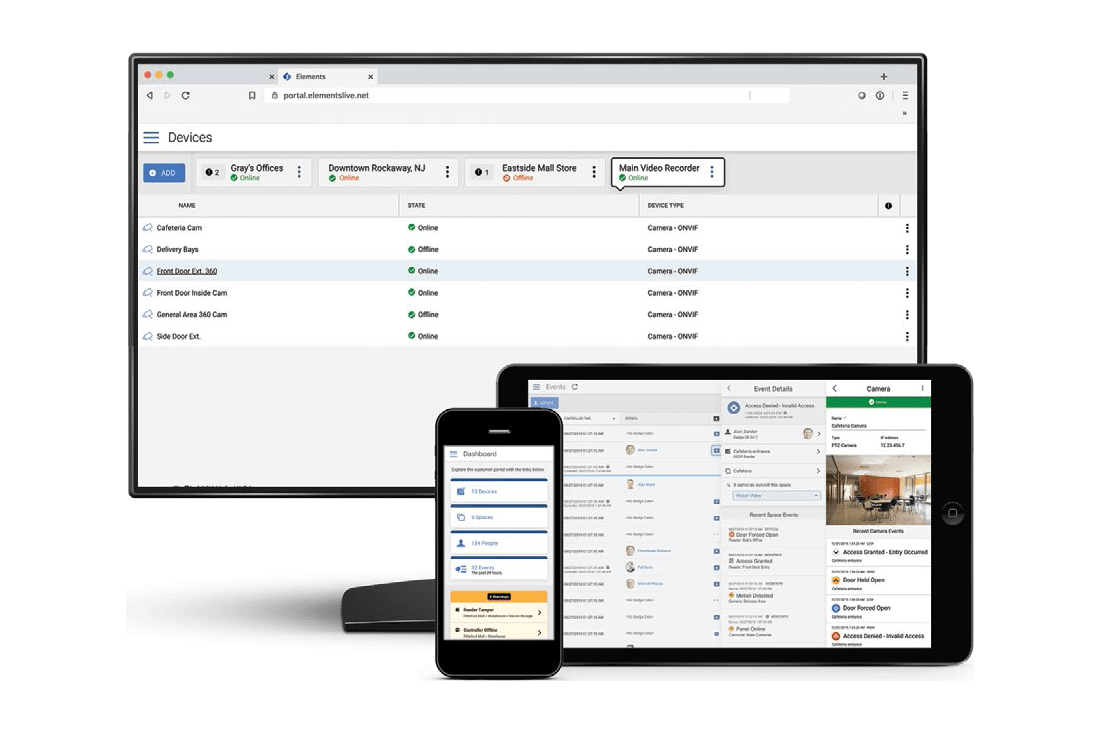 Elements
The Elements™ unified access control and video management solution is built specifically for the cloud and ideal for small- to medium-sized businesses and enterprises with satellite locations.
Frequently Asked Questions about Cloud-based Solutions
Cloud-based physical security solutions offer a reliable approach to access control and are often easier to use while requiring fewer IT resources. New systems are designed to be intuitive. Another key benefit of cloud-based solutions is the ability to continuously implement updates, any time, that result in virtually no downtime.
Yes, the user experience is the same no matter what device or system you are using.
LenelS2's cloud-based solutions have a continuous release process. Updates are released daily without disruption to the end user.