Cumulus
Manage and monitor your LenelS2 systems from the cloud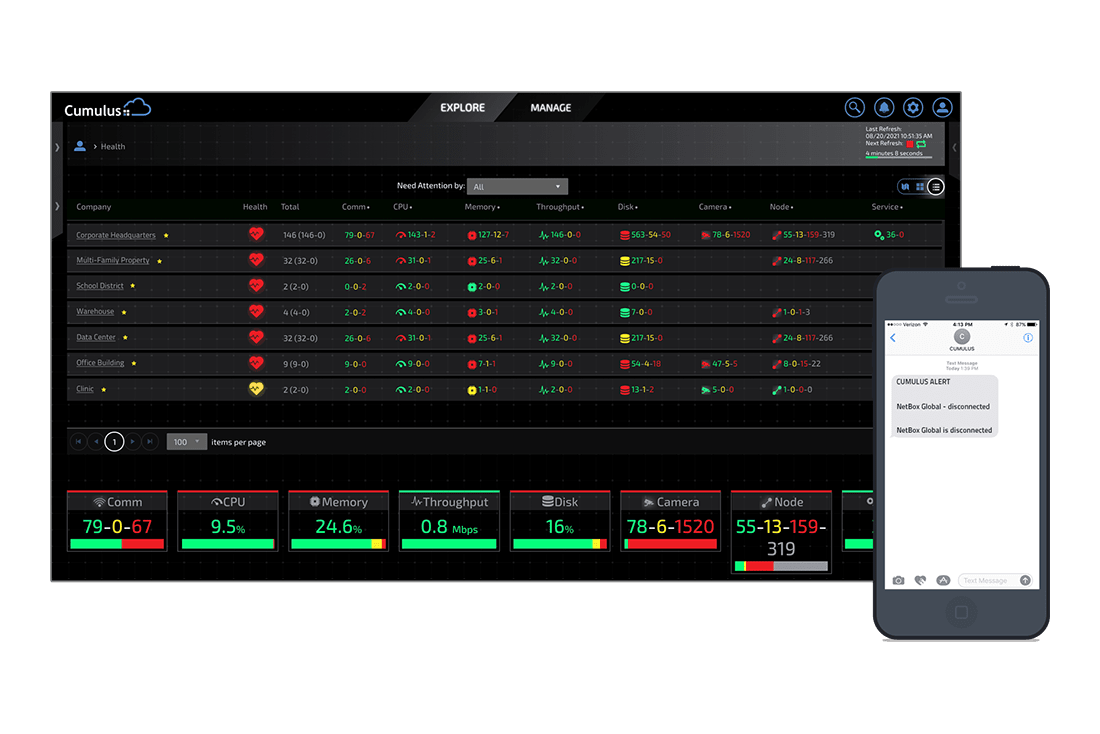 Cloud-based Insights and Management
The Cumulus™ cloud-based service is a powerful tool for monitoring and administration of LenelS2 access control and video systems from a single management dashboard.

Cloud-based monitoring and administration

Proactive health monitoring

Unlock additional LenelS2 product features and benefits

Proactively Monitor System Health
The Cumulus cloud-based service monitors the health of your LenelS2 systems by gathering periodic system performance data and applying analytic rules you configure to send changes in system status by text message or email, reducing time to detect and resolve problems. It also provides access to diagnostic information such as OS version, last communication to the Cumulus service, CPU usage, controller or camera uptime and more.

Customizable Displays and Real-time Visualizations
The Cumulus cloud-based service enables customization of displays, making it easy to manage and monitor systems for enterprises of any scale. Users can view a variety of real-time graphs and visualizations that best suit their needs.

Unlock LenelS2 Product Ecosystem Benefits for Mobile Apps and More
Registering LenelS2 ecosystem products on the Cumulus cloud-based service unlocks a number of new product features. When NetBox™ and VRx™ systems are registered and connected to the service, Mobile Security User™ app users can share crowdsourced media with security teams, muster for evacuations and approve access levels.

Remote Software and License Updates
The Cumulus cloud-based service can send reminders to update software and licenses.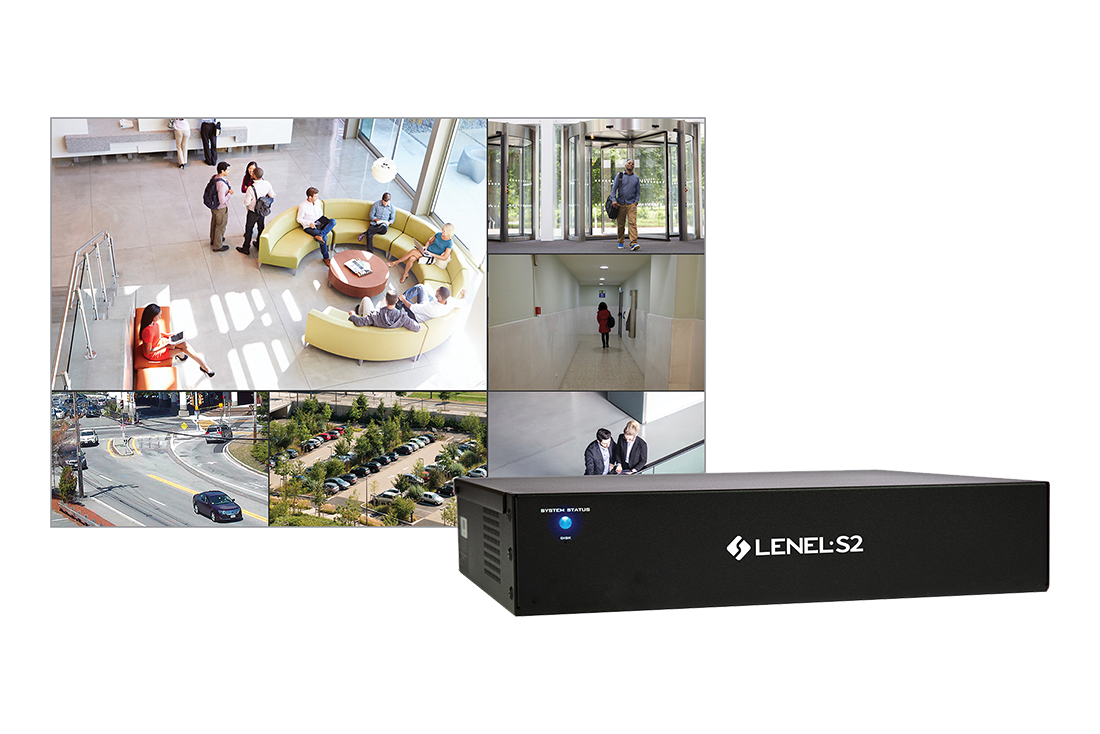 NetVR
The NetVR™ video management system provides a full range of video management capabilities, from real-time video monitoring to forensic search and storage. This scalable system meet the needs of small businesses to enterprise organizations.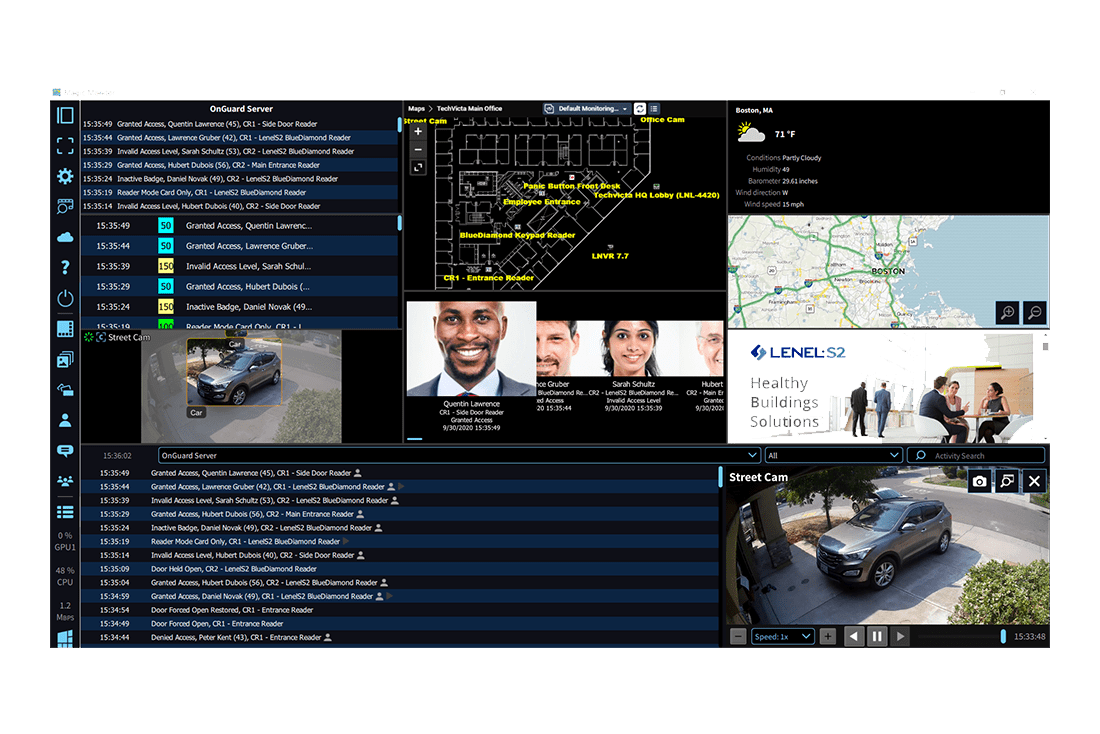 Magic Monitor
Magic Monitor® unified client brings together access control, video surveillance, forensics, digital signage and live Internet feeds together for enhanced situational awareness. access control, video surveillance, forensics, digital signage and live Internet feeds in a single client.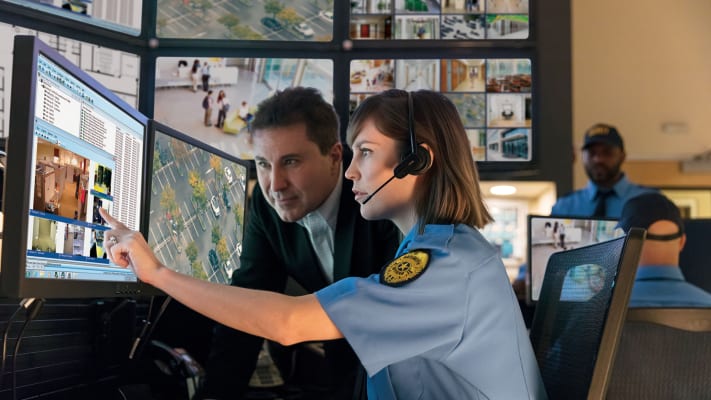 Greater Physical Security and Access Control
Learn why organizations ranging from small- to medium-sized businesses to global enterprises trust LenelS2 to solve their security challenges.