LenelS2 OnGuard System Approved for U.S. Federal Government Use
Embedded validation software available from HID Global®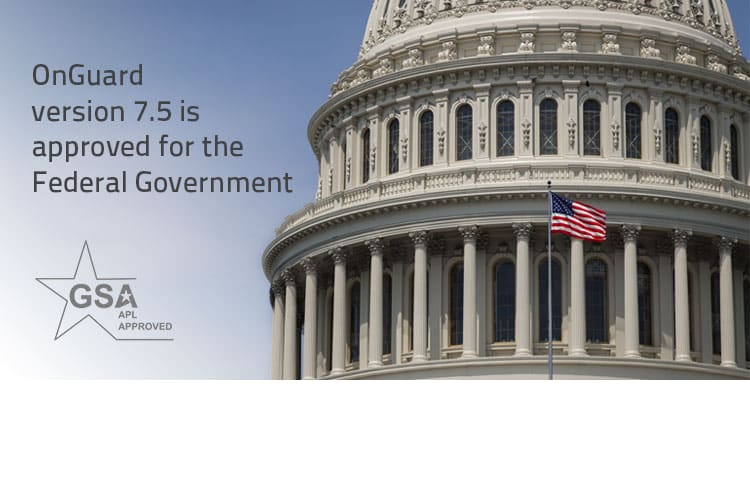 PITTSFORD, N.Y. -
LenelS2, a global leader in advanced access control systems and services, has received U.S. federal government approval for its updated OnGuard® version 7.5 unified security solution, when paired with identity authentication and validation software from industry leader, HID Global®. LenelS2 is a part of Carrier (NYSE: CARR), a leading global provider of innovative heating, ventilating and air conditioning (HVAC), refrigeration, fire, security and building automation technologies.
The OnGuard solution supports the Federal Identity, Credentialing and Access Management (FICAM) enterprise architecture, while offering a simple-to-deploy and cost-effective solution for government. FICAM1 is a set of security disciplines designed to ensure federal systems and facilities are used by the right person, at the right time, for the right reason.
After rigorous government and third-party security vulnerability and interoperability testing, the updated OnGuard security management software and LNL-X4420 intelligent controller with embedded authentication software is now on the General Services Administration's (GSA) Approved Product List (APL).
In collaboration with HID Global, LenelS2 offers OnGuard version 7.5 with a suite of products using HID pivCLASS® software. Each LNL-X4420 includes HID authentication to support up to 16 authenticated readers using HID pivCLASS or alternatively using Veridt® Stealth™ readers.
"LenelS2 is committed to helping secure federal government facilities," said Ryan Kaltenbaugh, vice president, federal government solutions, LenelS2. "We continue to innovate with open and proven hardware platforms and software solutions. Partnerships with industry leaders such as HID Global demonstrate our continuous commitment to government agencies needing fully compliant and approved solutions."
To learn more about the GSA APL-listed OnGuard solutions visit the Approved Products List here. This solution is now available from an authorized LenelS2 Value Added Reseller (VAR). Contact [email protected] for more information.