OnGuard Biometrics and Smart Cards
Integrated Biometric and Smart Card Management
---
OnGuard Biometrics & Smart Cards
Leverage OnGuard systems to support biometric and smart card technologies
Biometrics and smart cards are two of the most powerful security solutions available today. While there is an assortment of products on the market purporting to offer high security, not all of them provide the optimal experience for the user. LenelS2 has developed support for Biometrics & Smart Cards in the OnGuard® system to help customers leverage their system to support industry leading biometric and smart card technologies. These solutions offer customers a seamless enrollment and verification experience, to simplify management and optimize security while providing added functionality.

Fast, efficient enrollment

Centralized reporting and audit trail

Reduces total cost of ownership
Mobile Security User App Features & Benefits
OnGuard ID Credential Center
Fast, efficient enrollment using OnGuard ID Credential Center
Biometric Verification
Easily enroll fingerprint, hand geometry or iris data for biometric verification
Single Networked System
Provides single point of enrollment for all cardholders
Off-line Access
Access decisions made at the panel or credential level, even when off-line with the database server
Centralized Reporting and Audit Trail
All reports and audit trails are accessible within the client
Touchless
Contact free, healthy access control alternative – with enhanced security
Increase Security
Biometrics ensure the right people are doing the right things, reducing risk.
Eliminates multiple systems and databases
OnGuard cardholder biometric capture and storage eliminates redundancy
Reduces total cost of ownership
Single server, single software system, single cable to the reader
Biometric Reader Support
Invixium, IDEMIA, BioConnect, IrisID CAM
Smart Card Reader Support
LenelS2 9Bluetoothe, DESFire, MIFARE, iCLASS) HID (iClass, Mifare, Desfire Bluetooth)
Encoder Support
HID (iClass, DESFire), Digion (DESFire, Mifare), Inline encoders built into printers
Smart Enrollment Support
OmniKey (Mifare, PIV), RFIdeas (Mifare, iClass, PIV)
These products complement OnGuard Biometrics & Smart Cards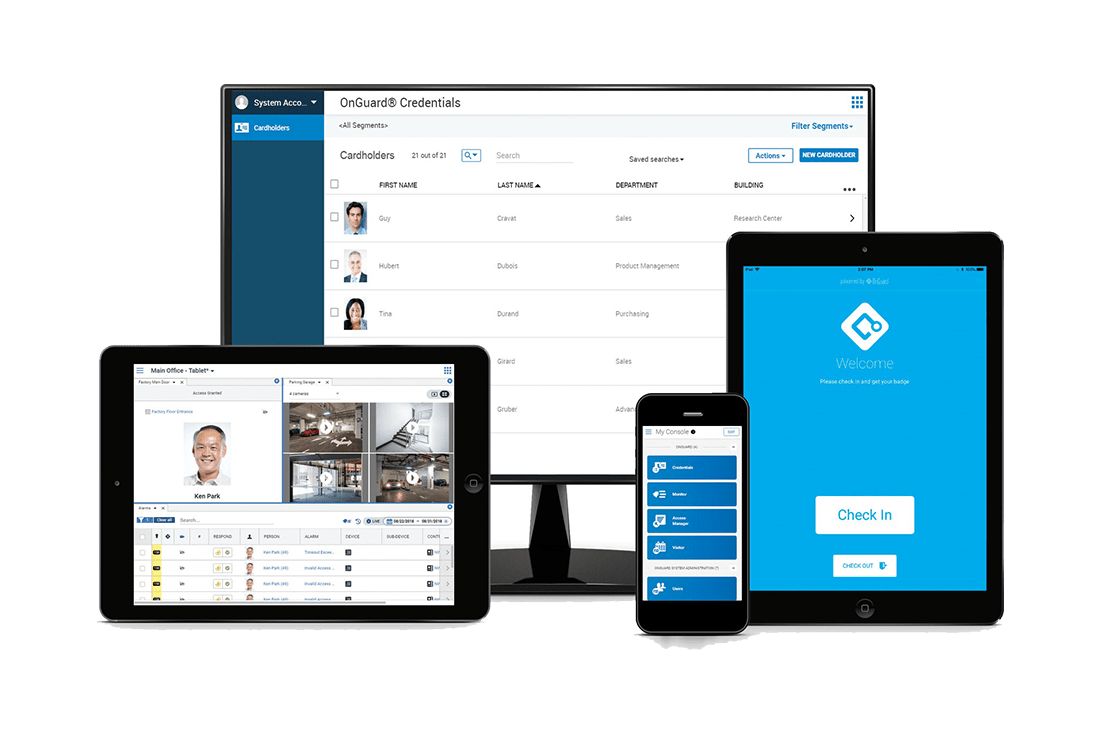 OnGuard ID Identity Manager
The one-stop solution for enrolling and producing ID credentials – from badge design to assigning physical access levels.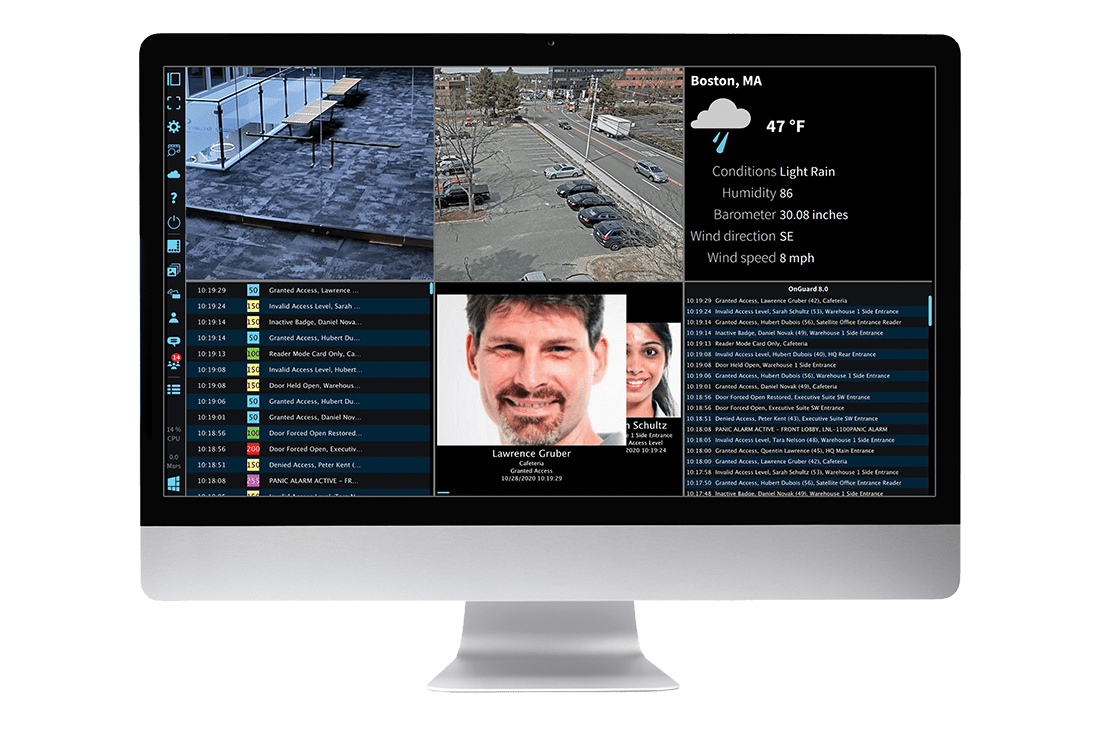 OnGuard Version 8.0
OnGuard Version 8.0 enhances situational awareness, unifies security views and provides powerful, data-based insights 
Set Up a Free Demo for Yourself in Just a Few Minutes
Learn why some of the world's most complex organizations and businesses choose our products, systems and services as their top choice for unified security solutions

Personalized needs assessment

Summary of integration and compliance issues

Calculated estimates and specifications