OnGuard Version 8.0
Enhances situational awareness, unifies security views and provides powerful, data-based insights
---
OnGuard Version 8.0
Powerful visualization, unified security views and advanced cybersecurity
The LenelS2 OnGuard® access control system version 8.0 empowers teams with enhanced situational awareness by bringing together visualization of data with system status and activity. The Magic Monitor® unified client adds support for OnGuard alarms, video and credentials, while the OnGuard Reporting and Dashboards client transforms data into actionable insights. The browser-based Maps feature brings floor plans and door control to any device. The OnGuard 8.0 system also adds usability improvements, cybersecurity upgrades and wireless push bar support.
Mobile Security User App Features & Benefits
New and Improved Ways to Use the OnGuard System
Magic Monitor Client Support
Powerful real-time monitoring of OnGuard alarms, video, cardholder data, and external content in one unified client
Enhanced Cybersecurity
Supports multiple system administrators via SA Delegate feature
HTTPS Support for OnGuard Licenses
Improves security and ease of access
SUSP Notifications
Supports SUSP renewal notifications in OnGuard clients
New and Enhanced OnGuard Browser Clients and Apps
OnGuard Reporting and Dashboards
Browser-based reports and new, modern reporting engine
Advanced Reporting License
Optional license expands report customization and output choices
OnGuard Dashboards
Graphs and charts offer data visualization for actionable insights, displayed in the LenelS2 Console launchpad
OnGuard Maps
Browser-based interactive maps and floor plans offer pan and zoom views, visual alarms and device action menus, and access from any device
OnGuard WATCH
Remote health monitoring service with Cumulus integration
OnGuard Monitor and OnGuard Surveillance
Now supports Milestone XProtect video recording platform
OnGuard Visitor Self Service
Expanded language support
Allegion Von Duprin RU/RM
Support for RU/RM solutions facilitates immediate lockdowns

Browser-based data visualization

Support for Magic Monitor unified client
Most advanced version of OnGuard software yet
These products complement OnGuard Version 8.0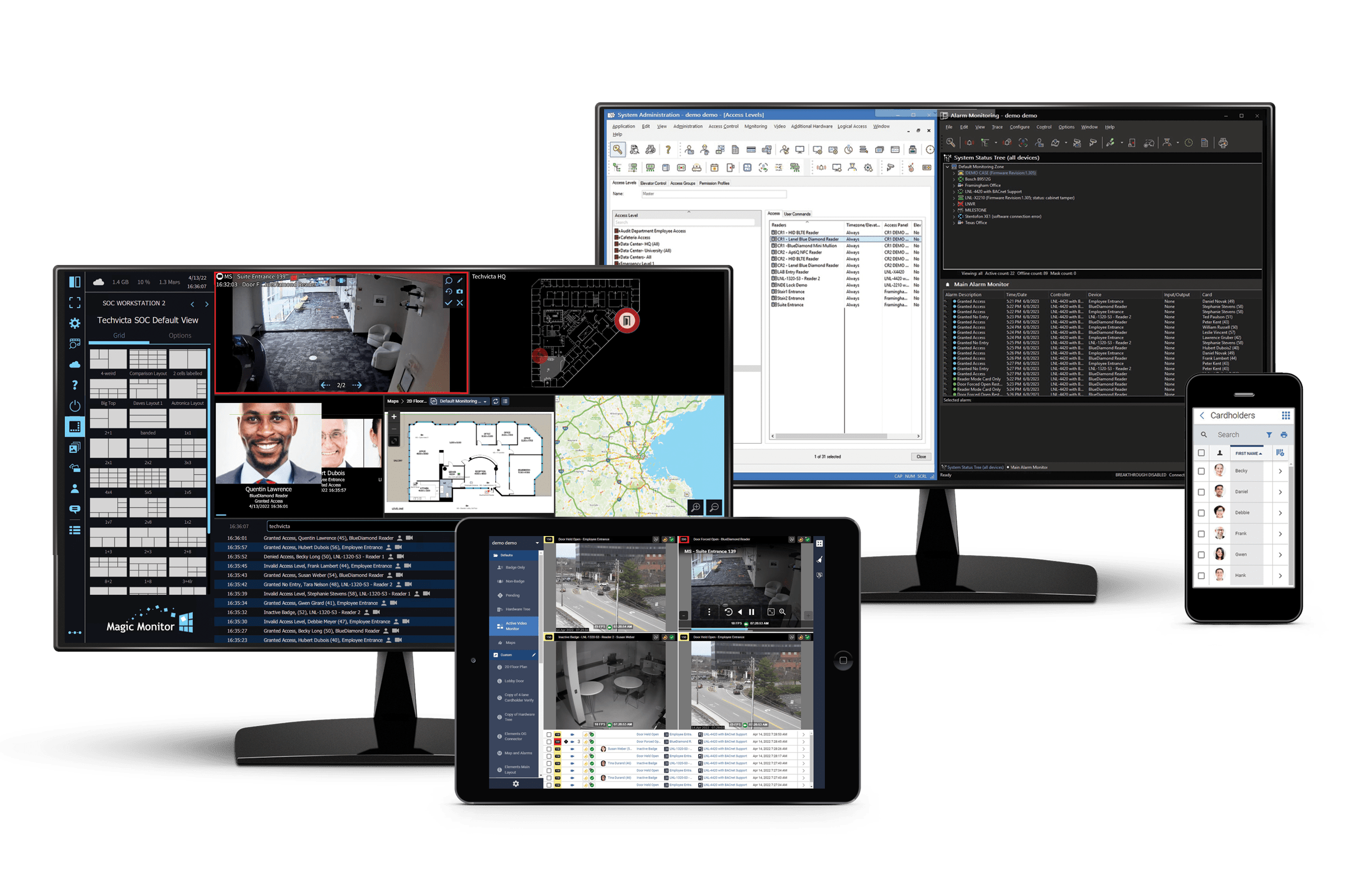 OnGuard Version 8.2
OnGuard Version 8.2 unifies user experience, facilitates users' cloud journeys, and deepens analytics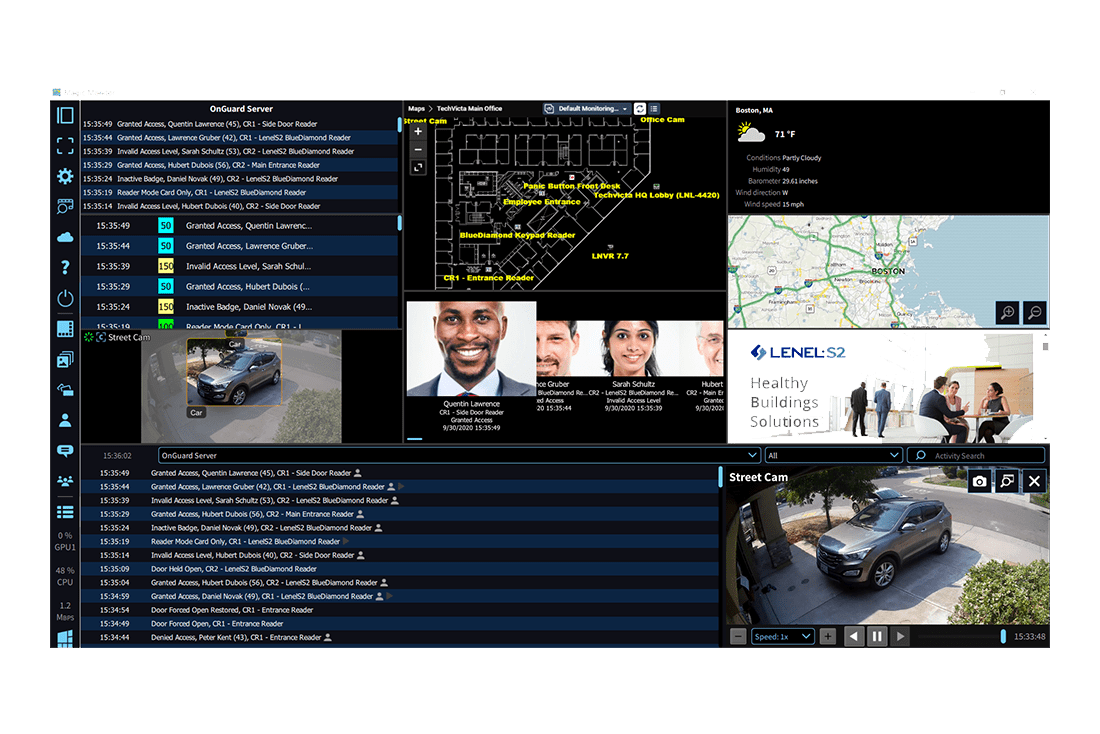 Magic Monitor - OnGuard
The Magic Monitor unified client provides enhanced situational awareness to OnGuard system operators by bringing together access control, video surveillance and external web content.
Set Up a Free Demo for Yourself in Just a Few Minutes
Learn why some of the world's most complex organizations and businesses choose our products, systems and services as their top choice for unified security solutions

Personalized needs assessment

Summary of integration and compliance issues

Calculated estimates and specifications