LenelS2 to Showcase New Cloud-Based Security Solutions at ISC West
OnGuard Cloud, powered by AWS, will be previewed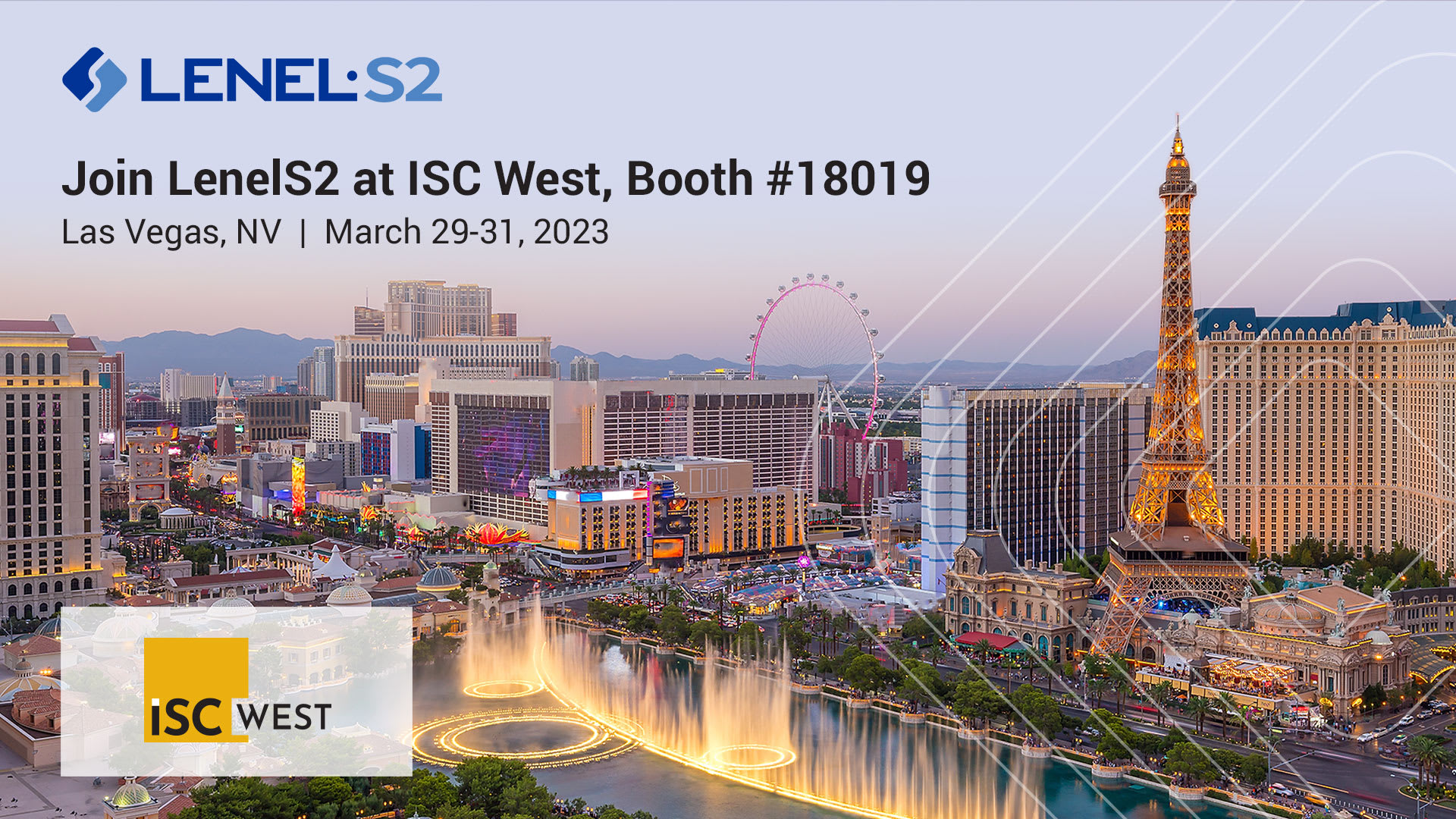 PITTSFORD, N.Y. -
LenelS2, the global leader in advanced security systems and services, will showcase new and upcoming product and service innovations, with a focus on cloud-based solutions, at the annual International Security Conference & Exposition (ISC West 2023), in Las Vegas on March 28 – 31. LenelS2 is a part of Carrier Global Corporation (NYSE: CARR), the leading global provider of healthy, safe, sustainable and intelligent building and cold chain solutions. 
Highlights from ISC West will include a showcase of the upcoming cloud release for LenelS2's OnGuard® platform, a feature-rich access control system. Through a broader Carrier agreement announced last year, LenelS2 collaborates with Amazon Web Services, Inc. (AWS), an industry leader in reliable, secure cloud hosting solutions, to support cloud deployment options for OnGuard. LenelS2 and AWS experts will be on-site at ISC West to speak with customers who are considering moving to a fully AWS-hosted and Carrier IT-managed cloud-based services or hybrid solution. 
LenelS2 will also reveal upcoming enhancements to core product lines, including its NetBox™ and Elements™ platforms. NetBox enhancements in v5.6 include new reporting and event management capabilities, a modernized mobile app, and more. The Elements platform is rolling out cloud-to-cloud integration with BEST Switch™ Tech locks enabling remote lock management and monitoring, new edge video recording, and site-wide emergency lockdown functionality.
Additionally, LenelS2 will showcase its robust product cybersecurity practices, advanced service offerings and the latest joint developments through its OpenAccess Alliance Program (OAAP), comprised of more than 150 members. Attendees can learn about new cybersecurity assessment capabilities, extended support hours and end user training, and speak to six OAAP members on display within the booth who will demonstrate their integrated, outcome-based security solutions: BriefCam, Electra Megason, Hakimo, Inex Technologies, Splan and Transact. 
"As the market leader in access control technology, our goal is to continuously innovate to bring additional value to customers and value added resellers (VARs), supporting their business outcomes and helping to protect the people, assets and places where we live, work and thrive," said Kumar Sokka, President and General Manager, LenelS2. "By growing our cloud-based portfolio, we're helping to drive lower cost of ownership, streamlined system maintenance and helping our customers leverage data for analytics and insights." 
Conference guests can view a demo of the Abound™ Occupant Assistant application that unifies LenelS2 access control systems, including BlueDiamond mobile credentialling, with other business systems to enhance the workplace experience and provide insights for intelligent building operations.
Visit LenelS2 at ISC West Booth #18019 to speak with solution experts and see live product demos, or visit www.lenels2.com for more details on current offerings.
About LenelS2
LenelS2 is a global leader in advanced physical security solutions, including access control, video surveillance and mobile credentialing. Our technology includes web-based and mobile applications enhanced by cloud-based services. Incorporating open architecture, LenelS2 provides scalable, unified security management solutions to customers ranging from global enterprises to small- and mid-size businesses. Easy to install and use, LenelS2 products are supported by an experienced, responsive team dedicated to providing exceptional service. LenelS2 serves segments worldwide including corporate, education, healthcare and government. LenelS2 is a part of Carrier Global Corporation, the leading global provider of healthy, safe, sustainable and intelligent building and cold chain solutions. For more information, visit LenelS2.com or follow LenelS2 on LinkedIn and Twitter.