Flexible and scalable, our IP video management systems fit seamlessly into your security environment, whether you're covering a single site or a distributed global enterprise.

Enhance Situational Awareness
By unifying video surveillance and management with access control, video analytics, intrusion alarms, building systems, business systems and more, you can synthesize data in a single, intuitive user interface to enhance security, safety, building health and operational efficiency.

Check in Anytime, Anywhere
View live and recorded video from an app or web browser while on the go. Staying on top of the latest events improves productivity and response time.

Gain Actionable Insights
With integrated video analytics, you can more effectively identify real-time threats by detecting people and objects in places they do not belong. You can also more efficiently pinpoint specific video events in forensic investigations and improve operations.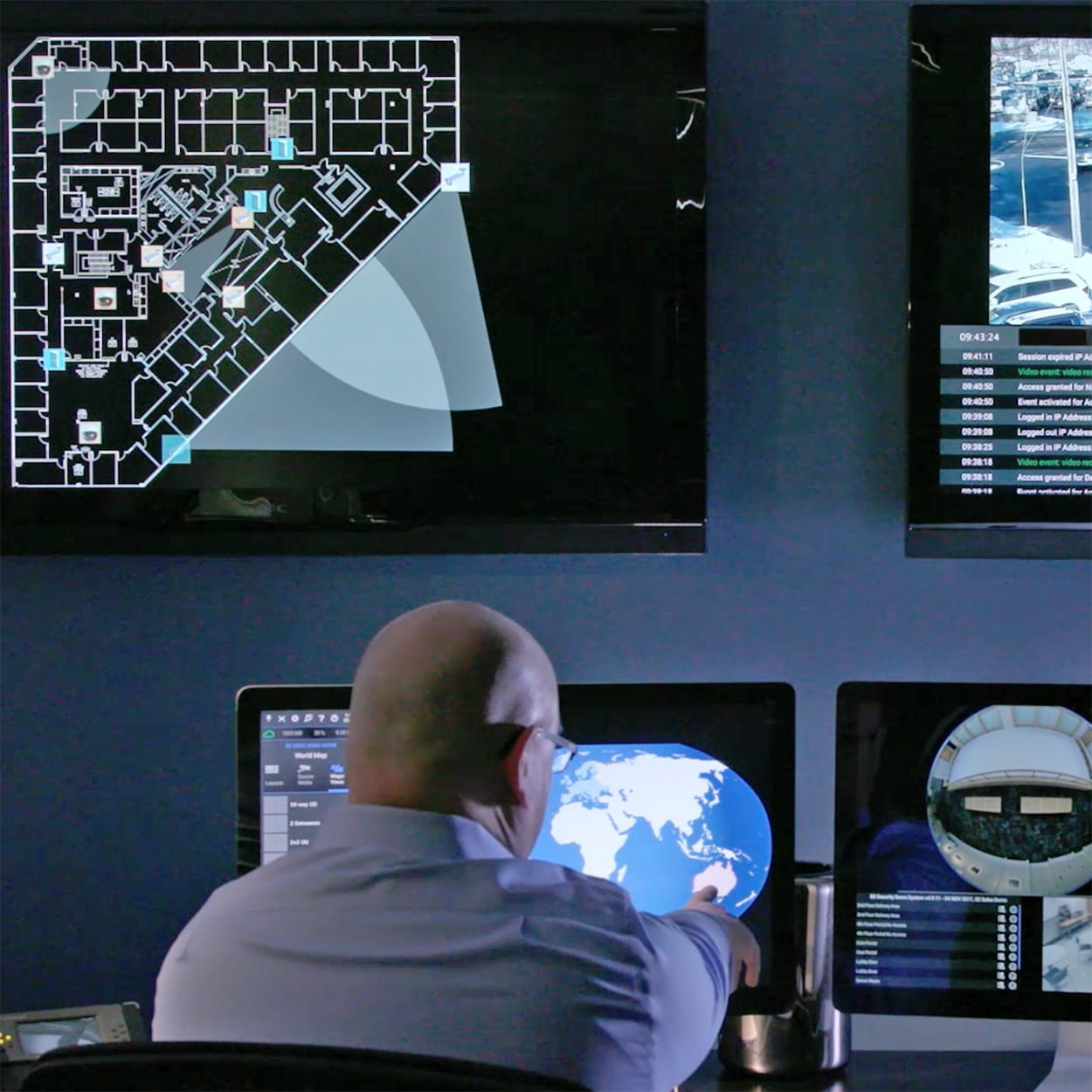 Manage Video Footage
Easily store and manage recorded video footage for evidence in forensic investigations. Crowdsourced video from mobile devices can also be uploaded to the system to supplement video from security cameras.

Increase Efficiency for Every User
Whether a security operations center team member, a receptionist in a lobby or a mobile security officer – each user needs to see and interact with the information that's important to their role. Our range of clients are designed for their unique requirements, increasing efficiency and responsiveness.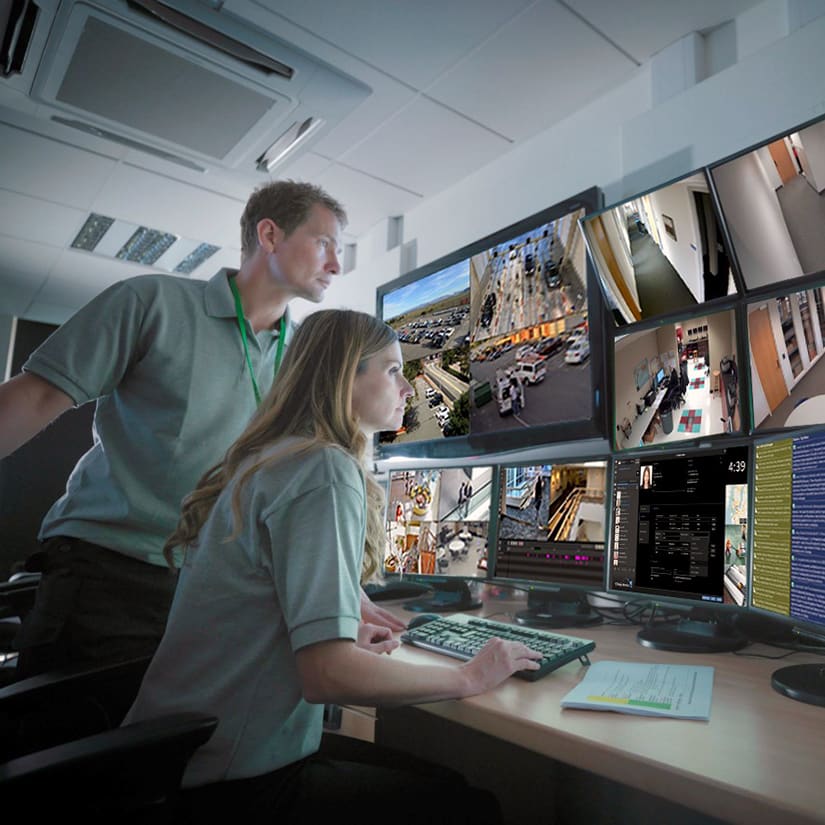 Not sure what solution is right for you?
Head over to our Industry section to learn more about the industries we support and read our Case Studies.
We offer the following Video Management product lines.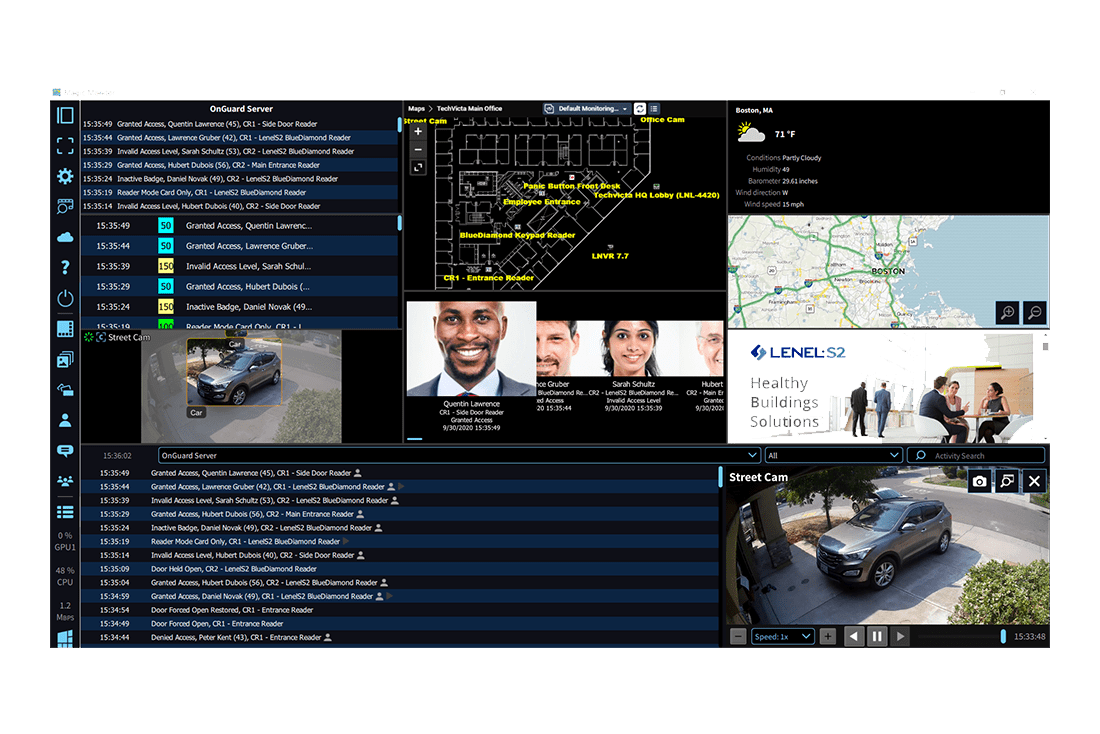 Magic Monitor
Magic Monitor® unified client brings together access control, video surveillance, forensics, digital signage and live Internet feeds together for enhanced situational awareness. access control, video surveillance, forensics, digital signage and live Internet feeds in a single client.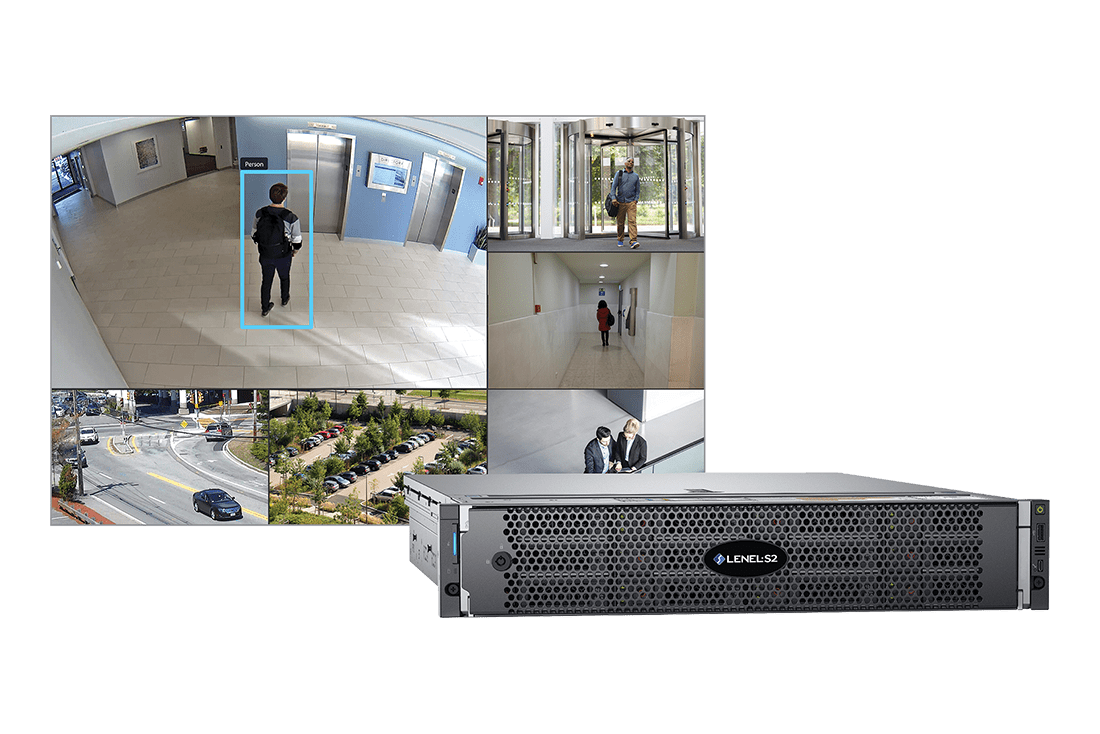 VRx
VRx™ video management systems provide a next-generation experience featuring UHD playback, deep learning analytics capabilities, and more.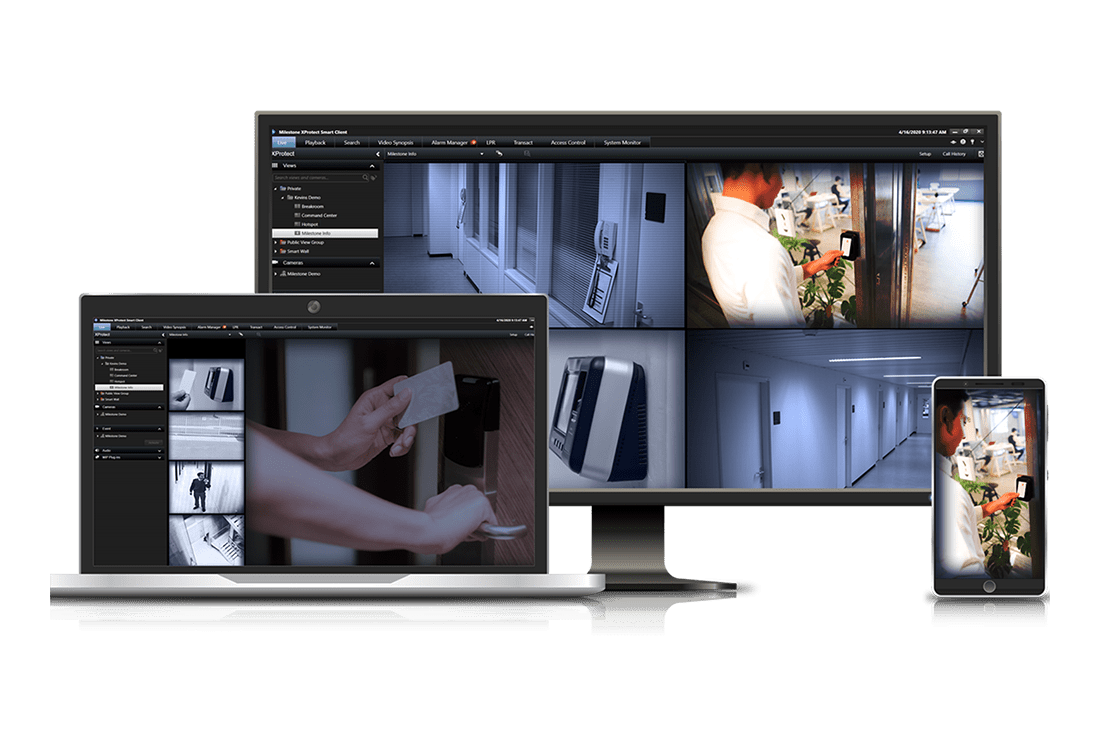 XProtect
XProtect Corporate is a powerful IP video management software (VMS) designed for large-scale, high-risk security deployments.