6 Benefits of Cloud-Based Physical Security Solutions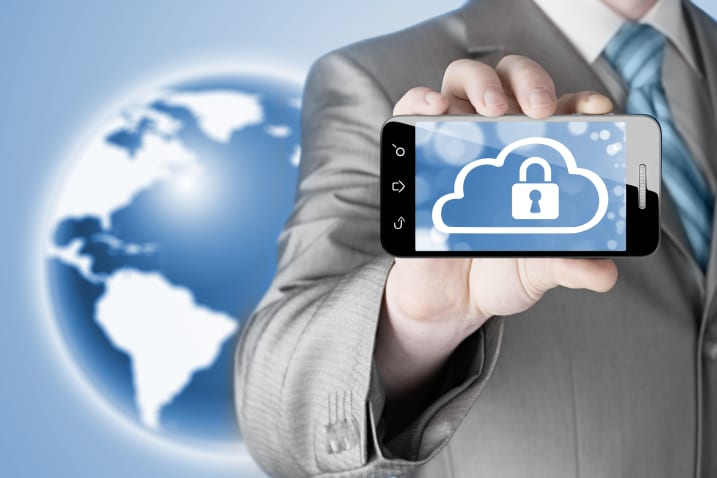 Cloud-based physical security is a growing trend in the security industry. It allows organizations to gain control over their security systems, monitor and manage access points, and receive alerts when any suspicious activity occurs instantly. With cloud-based solutions, organizations can also view live video feeds from anywhere with an internet connection, as well as store data on offsite servers for backup purposes. 
What is Cloud-Based Physical Security?
Cloud-based physical security uses cloud-based servers to manage access to buildings while securing data related to access control, video management, and alarm monitoring. Security teams can monitor their buildings from anywhere with an internet connection. Cloud security also offers automated alerts when suspicious activities are detected that can trigger quick responses to potential threats. Additionally, the use of cloud storage reduces the need for on-site storage or backup systems, leading to cost savings over time. 
6 Benefits of Cloud-Based Physical Security
There are numerous benefits to integrating a cloud-based physical security system into an organization's existing infrastructure. Here are six benefits to consider when deciding on a cloud-based security solution: 
1. Encrypts Data
In today's world, all data must be encrypted to protect sensitive information from bad actors. Organizations that fail to encrypt data properly are liable to breaches, lawsuits, and hefty fines.
A well architected cloud solution encrypts data by default so the onus does not fall to the integrator and customer.  As a result, organizations become more cyber secure. Teams can derive security benefits without having to enact it themselves. Due to software limitations, on-premises solutions face the risk of not being regularly updated without the proper manpower, putting organizations at risk for security and data breaches. 
2. Cost Effective
Most of the costs related to physical security are due to hardware and installation costs. The ongoing and often hidden costs are associated with the on-premises server infrastructure and resources which need to be powered, cooled and most importantly maintained to provide business continuity and availability. These on-premises solutions often require manual labor to maintain, whereas cloud-based solutions are updated automatically, leading to less manual labor and a more predictable, consistent cost structure with no surprises. 
3. Scalable
Cloud-based solutions offer scalability and flexibility by leveraging the power and resources of cloud computing infrastructure, allowing users to easily scale across new buildings and locations. As your business grows, you simply increase the number of licenses instead of performing an entire server update. In this way, the cloud enables unlimited scalability. There is no need to worry about managing infrastructure such as increasing electricity usage, maintenance, and upgrades. 
Cloud-based solutions also provide the ability to update your footprint and blueprint of access through their centralized, cloud-computing infrastructure. Through the cloud, security teams can easily modify access and permissions, and create or update users in real-time. With a cloud solution, security teams can also make updates remotely (on any device), providing users the flexibility to quickly update their access control system to changing needs and evolving security threats.
4. Faster Updates & Improved Performance
Because cloud-based solutions are always connected to the internet, they receive updates in real-time. As soon as the software updates, organizations automatically have the latest software and hardware capabilities. Additionally, the cloud eliminates on-premises server bottlenecks that can lead to slow performance, inconsistent output, and delayed software updates.
5. Enhanced Cybersecurity
Most organizations don't have dedicated cybersecurity personnel, who specialize in mitigating the risks of cybersecurity attacks. IT resources can be an expensive line item for organizations and IT personnel may be handling other organizational risks, causing a vulnerability in physical security systems. 
With cloud-based access control solutions, organizations can spend less time mitigating associated cybersecurity risks. Well-architected cloud-based access control solutions allow organizations to outsource the security of their systems to the technology provider, freeing up internal resources and maximizing cybersecurity best practices through the provider's support, allowing teams to better prevent cyber physical attacks.
For example, LenelS2 views cybersecurity as an essential component that is integrated into all phases of product development. This approach is considered, in industry terms, a Software Development Life Cycle (SDLC). The LenelS2 SDLC consists of a number of security-related activities that are integrated into each phase of product development, for each and every feature of their cloud-based solutions. 
These phases include:
Continuous Static Application Security Testing (SAST), which helps test the system's source code against a library of known vulnerabilities.
Continuous Dynamic Application Security Testing (DAST), which tests a live system against a library of known vulnerabilities.
Continuous Software Composition Analysis (SCA), which scans for license compliance and vulnerabilities in open-source code.
Annual third-party penetration testing, which involves the partnership of an outside organization to test for additional cybersecurity vulnerabilities.
Semi-annual internal penetration testing, where LenelS2's cybersecurity experts examine systems for potential risks.
Additional cyber and process certifications/compliance programs such as SOC2 and NIST 800-53.
This level of cybersecurity expertise and management is provided directly from LenelS2, providing users of their cloud-based solutions enhanced cybersecurity throughout their access control experience.
6. Risk Reduction
Cloud-based physical security solutions can reduce risk by shifting liability to the technology provider and ensure that organizations are utilizing the most up-to-date software through automatic, live updates and patches. These continuous updates reinsure users that they're maximizing their overall security by utilizing the most recent versions of their solution.
With on-premises solutions, organizations typically need to schedule downtime for upgrades or patches and are also fully liable for a range of risks, including breaches, ransomware attacks, and more. However, with cloud-based solutions, a majority of these risks are shifted to the technology provider, where they'll be able to offer their expertise and support to reduce overall risk. 
How LenelS2 Can Help with Cloud-Based Physical Security
LenelS2 is a leader in cloud-based physical security solutions. We offer a range of integrated products and services, including access control, video management, intrusion detection, analytics, and more. Our cloud-based solution enables organizations to take advantage of the latest technologies for their physical security operations with no need for additional hardware or software purchases or manual installations. 
We also provide integrations with third-party systems via the LenelS2 Elements solution. This allows for greater interoperability between different security solutions, which enables organizations to create a more comprehensive physical security strategy. 
These integrations include but are not limited to:
Allegion NDE/B LE/B wireless locks
BEST Switch Tech locks & mobile credentials
Mercury hardware
LenelS2 NetBox Node hardware
ONVIF Profile T IP cameras
Wiegand/ODSP readers
LenelS2 has decades of experience in helping organizations maintain security operations. This gives us the necessary institutional knowledge to provide you with top-tier cloud-based physical security.
If you're looking for a cloud-based physical security solution, look no further than the LenelS2 Elements solution. Our integrated products and services enable organizations to take advantage of the latest technologies for their physical security operations with no need for additional hardware or software purchases. Contact us today to learn more.