Mobile credentials enhance security as well as building and personal health by limiting contact with shared devices.

Smart Access Technology
In a world where smartphones provide greater convenience, mobile credentials make it possible to use your phone as a way to authenticate and gain access.

Increased Security
Mobile credentials add several layers of security above the normal plastic card. First, smartphones provide additional security with pin codes, fingerprint or face ID that unlock the phone in order for the mobile credential to be used. Second, when the mobile credential is transmitted to the reader, the basic card encryption (Prox, DESFire, iCLASS, etc.) is enhanced by another encryption layer used to secure the transmission of the card payload to the reader.

Added Convenience
Smart credentials don't require an access card be kept in a wallet or attached to a lanyard. Many of us routinely carry our smartphones throughout the day. Our solutions give system administrators the option to enable employees to enter pre-authorized doors with their smartphones in a pocket or bag.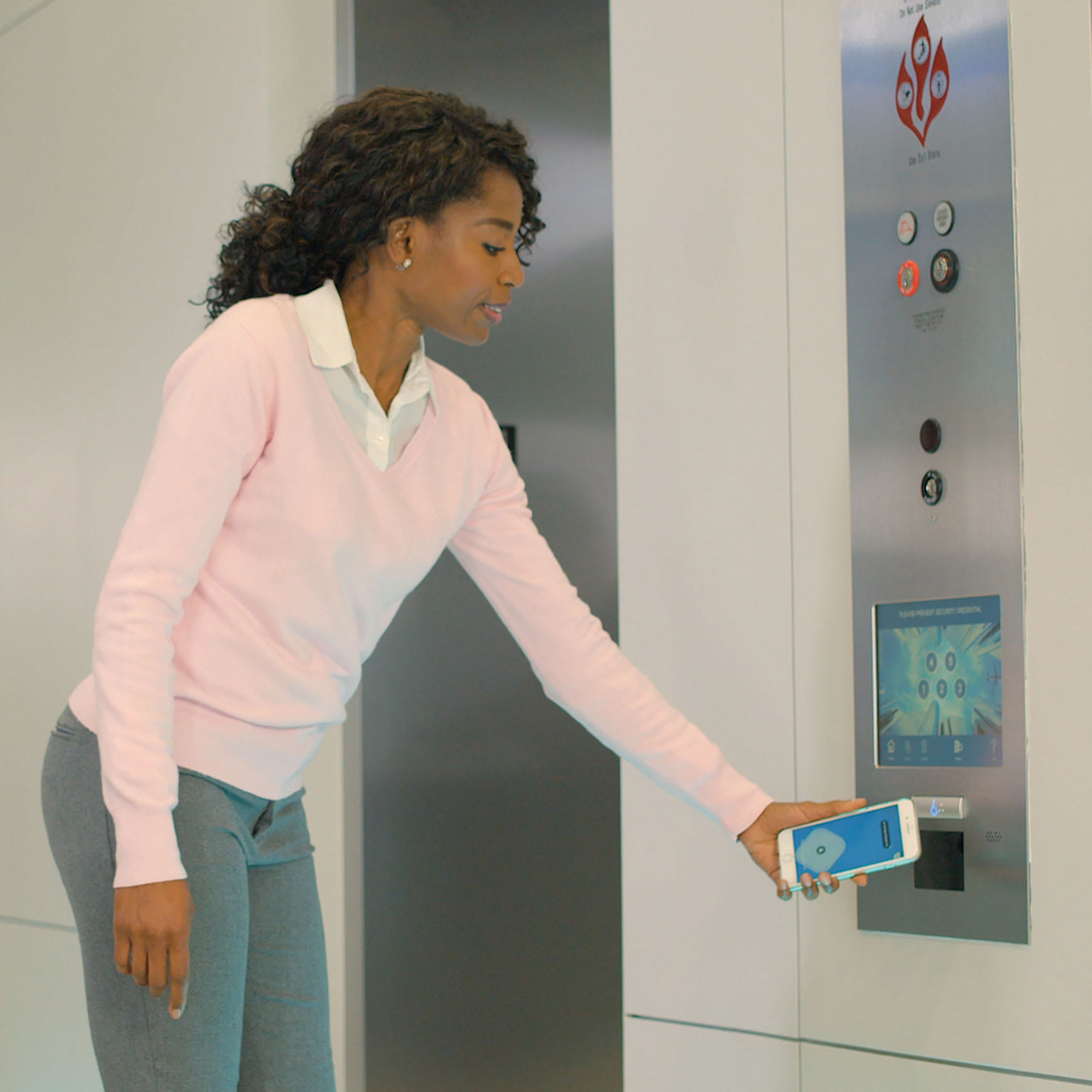 Reduced Costs
Mobile credentialing costs are predictable and can eliminate the capital costs of plastic badges, printers, ink, storage and handling. Unlike plastic cards, mobile credentials may be reused, transferred and remotely deactivated.

Limit Device Contact
If you're looking for an easy-to-use system that has the ability to limit people's contact with access control and other security systems, mobile credentials limit contact to a smartphone typically used only by its owner.

Planned Migration
Our industry leading multi-technology readers support mag stripe, proximity and recent chip-based smart cards, as well as mobile credentials, allowing your organization to upgrade to mobile credentials at its own pace.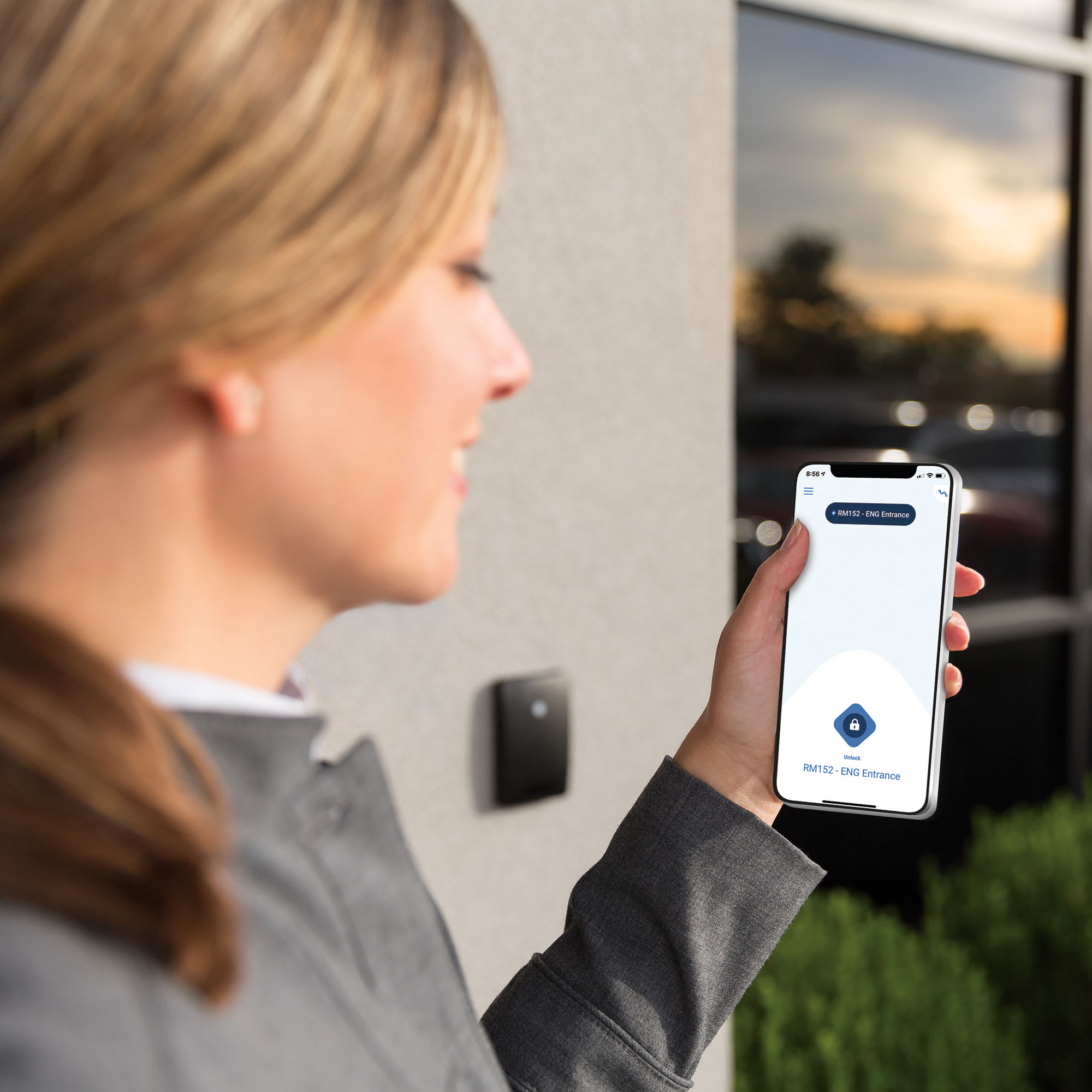 We offer the following Mobile Credentials product lines.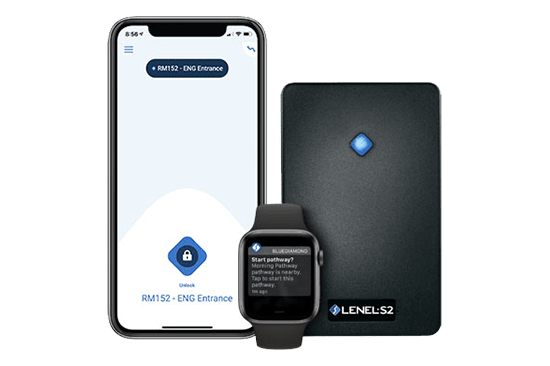 BlueDiamond
BlueDiamond™ access control readers and credentials offer a complete, effortless, next-generation experience.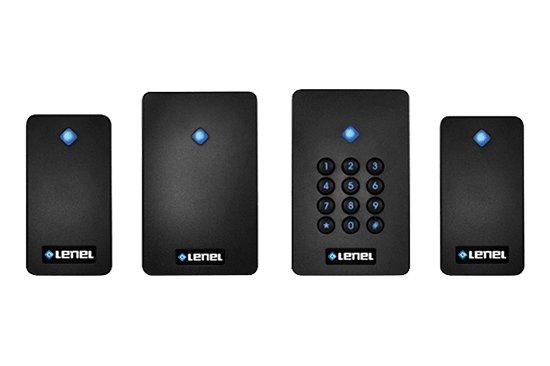 BlueDiamond Multi-Tech Readers
BlueDiamond multi-technology readers are among the most versatile access control readers available.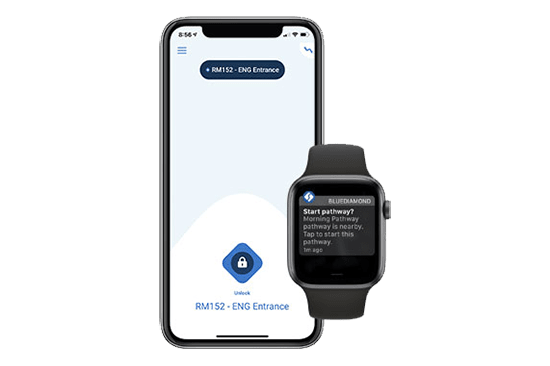 Mobile App + Credentials
The BlueDiamond mobile app provides a touchless access experience by turning smartphones into secure access control devices.
Not sure what solution is right for you?
Head over to our Industry section to learn more about the industries we support and read our Case Studies.