OnGuard Policies
Web-based analysis tool to configured and enforce corporate security policies
---
OnGuard Policies
Simplifying policy enforcement and access control
The OnGuard® Policies tool is a web-based analysis tool that ensures the OnGuard system is correctly configured to enforce corporate security policies. Efficient and cost effective, the OnGuard Policies tool saves money by improving operational efficiency, while significantly reducing risk exposure.
The OnGuard Policies tool allows users to define security policies and automatically correct non-compliant access rights in the OnGuard system. When in place, the tool monitors the OnGuard system and automatically checks compliance for all employees, correcting access rights as needed.
Web-based tool to enforce corporate security policies

Compatible with OnGuard version 7.2 and up

Helps eliminate costly audits and reviews
Mobile Security User App Features & Benefits
Features and Functionality
Policy Editor
Flexible policy editor helps define complex security policies
Cardholder Attributes
Provides the ability to use any cardholder attributes to help define policies
Outside Data Compatibility
Enables use of data from other systems to help define policies.
Review Compliance
Display cardholders that do not comply and drill down for cardholder and violation details
Bulk Operations
Process multiple violations simultaneously with bulk operations
Exemptions
Enables allowance or disallowance of exemptions on a per-policy basis
Policy Correction
Facilitates automatic or manual correction of policy violations
Reporting
View and export audit reports to see specific changes to cardholder access levels
These products complement OnGuard Policies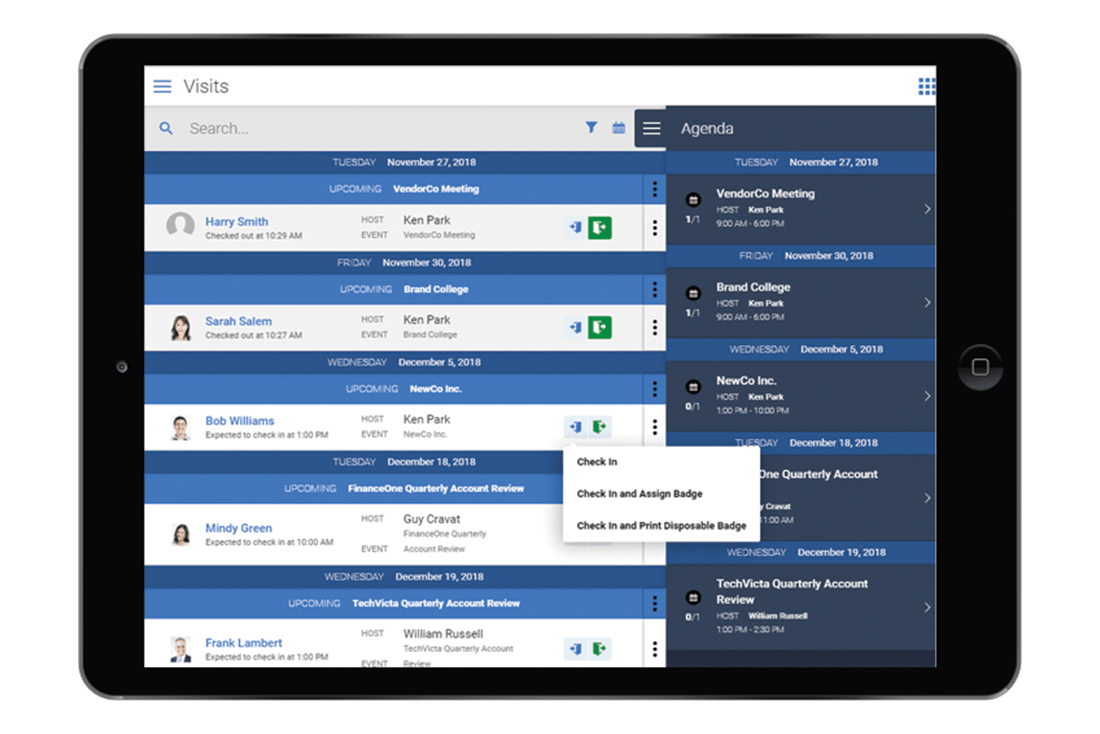 OnGuard Visitor
OnGuard Visitor is a browser-based client that facilitates the delivery of a full-service visitor management model, providing a welcoming front desk experience.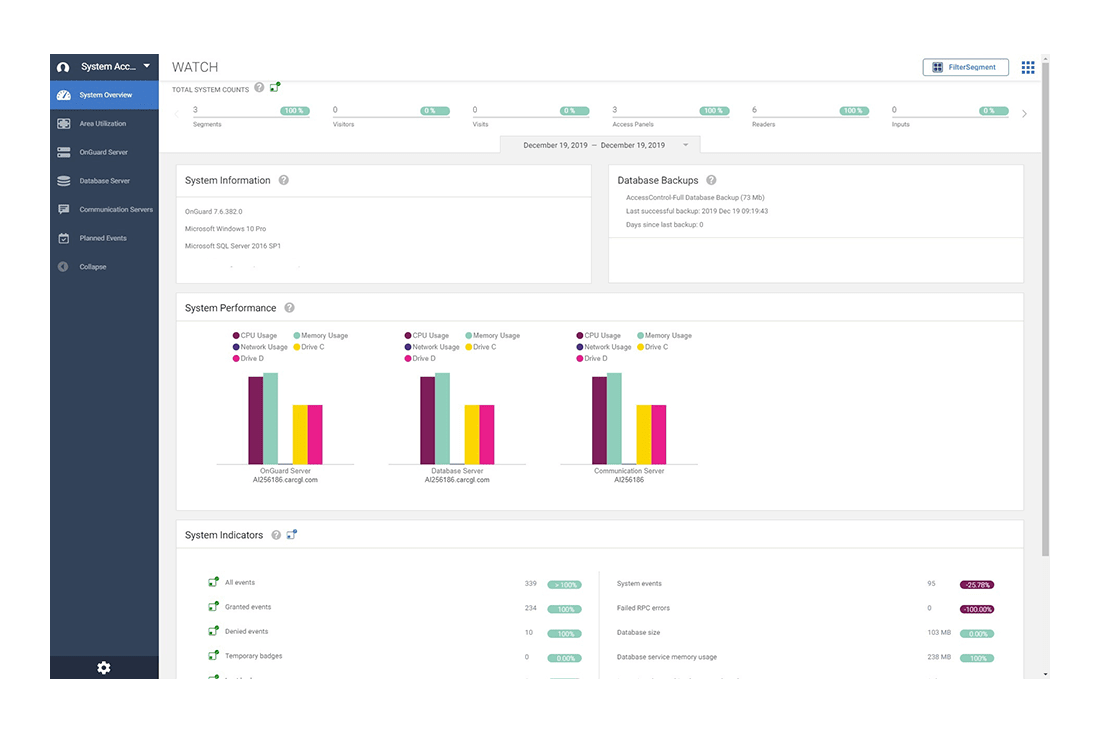 OnGuard WATCH
OnGuard WATCH (Web Access Trending and Comprehensive Health) is a web-based forensic analysis tool that collects system data and displays it on customizable, user-friendly dashboards.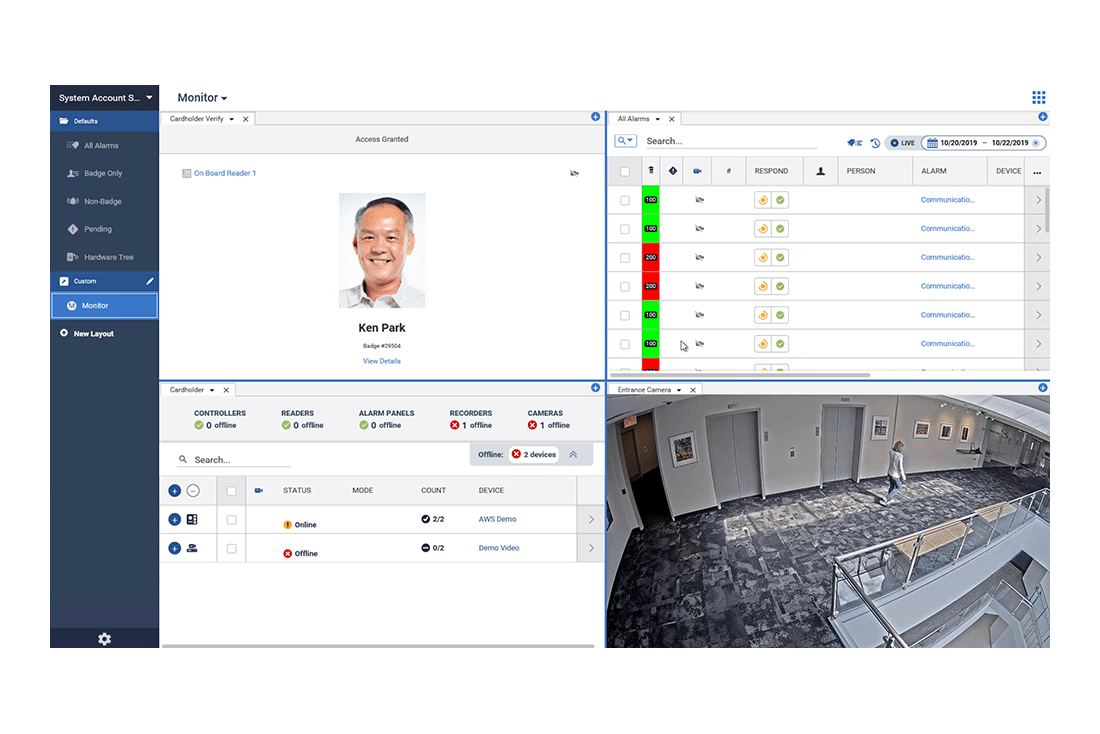 OnGuard Cloud Edition
OnGuard Cloud Edition, an Infrastructure-as-a-Service deployment model, is an alternative OnGuard package accessed and deployed from the cloud via the Amazon Web Services™ EC2 platform.
Set Up a Free Demo for Yourself in Just a Few Minutes
Learn why some of the world's most complex organizations and businesses choose our products, systems and services as their top choice for unified security solutions

Personalized needs assessment

Summary of integration and compliance issues

Calculated estimates and specifications