OnGuard Visitor
Part of a comprehensive, next-generation visitor management portfolio
---
OnGuard Visitor
Browser-based Full-service Visitor Management
The OnGuard® next-generation visitor management portfolio is a comprehensive solution that provides unparalleled ease of use, increased mobility and seamless integration across a range of devices and applications, extending from mobile to desktop.
OnGuard Visitor is a browser-based client that facilitates the delivery of a full-service visitor management model, providing a welcoming front desk experience. This system is ideally combined with OnGuard Cardholder Self Service, which enables visitor pre-registration by cardholder hosts.

Full-service experience for visitors

Intuitive user interface

Combine with OnGuard CSS to enable Visitor pre-registration
Mobile Security User App Features & Benefits
Browser-based
Accessible on any device and no need to load software
Single Sign On
Supports Single Sign On from the LenelS2 Console launchpad
Device agnostic and Mobile-ready
Accessible on a tablet, phone, laptop, or desktop PC
Intuitive User Interface
Responsive design accommodates any display for flexible check-in. The OnGuard Visitor interface includes Add Single Visitor or Groups, Add Host or Co-Hosts, Assign Badge, and Print Badge options
Email Alerts
Check-ins trigger an automatic alert email to hosts or co-hosts
Custom Filtering
Filter visits and visitor lists based on front desk attendants needs
Badge Capture and Printing
Capture a visitor's photo and print their badge directly from the OnGuard Visitor client
Co-hosts
Allows co-hosting of visitors if additional employees need to be aware of a visitor's arrival
Administration and Reports
Generate reports on visits and visitors
These products complement OnGuard Visitor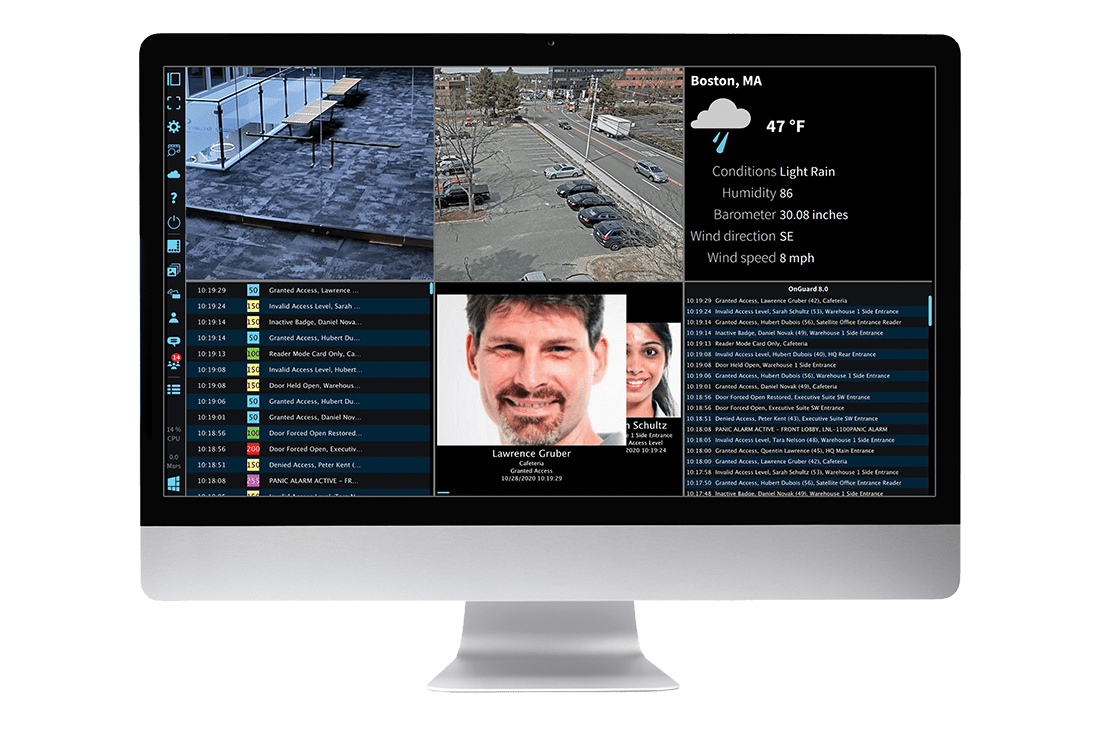 OnGuard Version 8.0
OnGuard Version 8.0 enhances situational awareness, unifies security views and provides powerful, data-based insights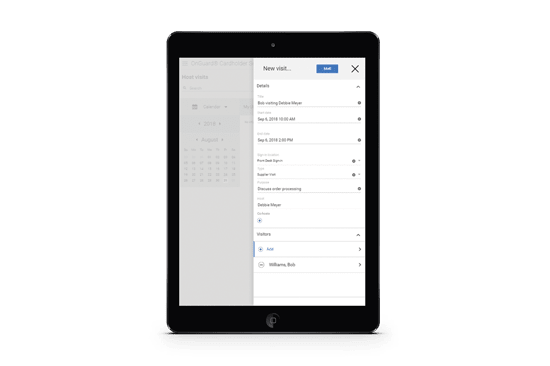 OnGuard Card Holder Self Service (CSS)
The OnGuard Cardholder Self Service (CSS) browser-based client provides provides two intuitive and easy-to-use web interfaces, one for cardholders and the other for access managers.
Set Up a Free Demo for Yourself in Just a Few Minutes
Learn why some of the world's most complex organizations and businesses choose our products, systems and services as their top choice for unified security solutions

Personalized needs assessment

Summary of integration and compliance issues

Calculated estimates and specifications