OnGuard WATCH
Web-based system status dashboards
---
OnGuard WATCH
Optimize your system. Maximize your effectiveness.
OnGuard® WATCH (Web Access Trending Comprehensive Health) is a web-based analysis tool that can optimize the effectiveness of your OnGuard system. Innovative and intuitive, OnGuard WATCH constantly collects system data and displays it on user-friendly dashboards, giving you a complete overview and the ability to identify and respond to system needs more quickly and effectively than ever before. OnGuard WATCH is licensed on an annual renewal basis.
OnGuard WATCH lite version is available at no additional charge to users with a LenelS2 Software Upgrade and Support Plan (SUSP). This feature-light version provides a snapshot of the OnGuard application server performance and includes the System Overview dashboard.

Leverage user-friendly dashboards

Full and lite versions available

Optimize system effectiveness
Mobile Security User App Features & Benefits
System-wide Counts
Includes access panels, readers, inputs, outputs, cardholders, badges and visitors
System Overview Dashboard
Summarizes system information, database backups, performance metrics and more
Area Utilization
Displays activity in user-defined areas you want to monitor
Server Status
Provides status for OnGuard server, Windows operating system and Microsoft SQL Server
Segmentation Filter
Enables data views by a single segment or segment group
Enterprise Overview
Insights for individual regions within an OnGuard Enterprise, as well as system
Purge Raw Data
Reduces database size and improves performance
Badges and Alarms
Shows the number of badges and alarms generated per day
Email Alerts
Thresholds and email alerts based on user-set trigger conditions
Server Log Size
Displays log size graphs for OnGuard servers
Back-up History
Access OnGuard main and archive database back-up history
System Performance
View system performance graphs for memory, peak and hard drive usage
Historical System Data
View historical system data
These products complement OnGuard WATCH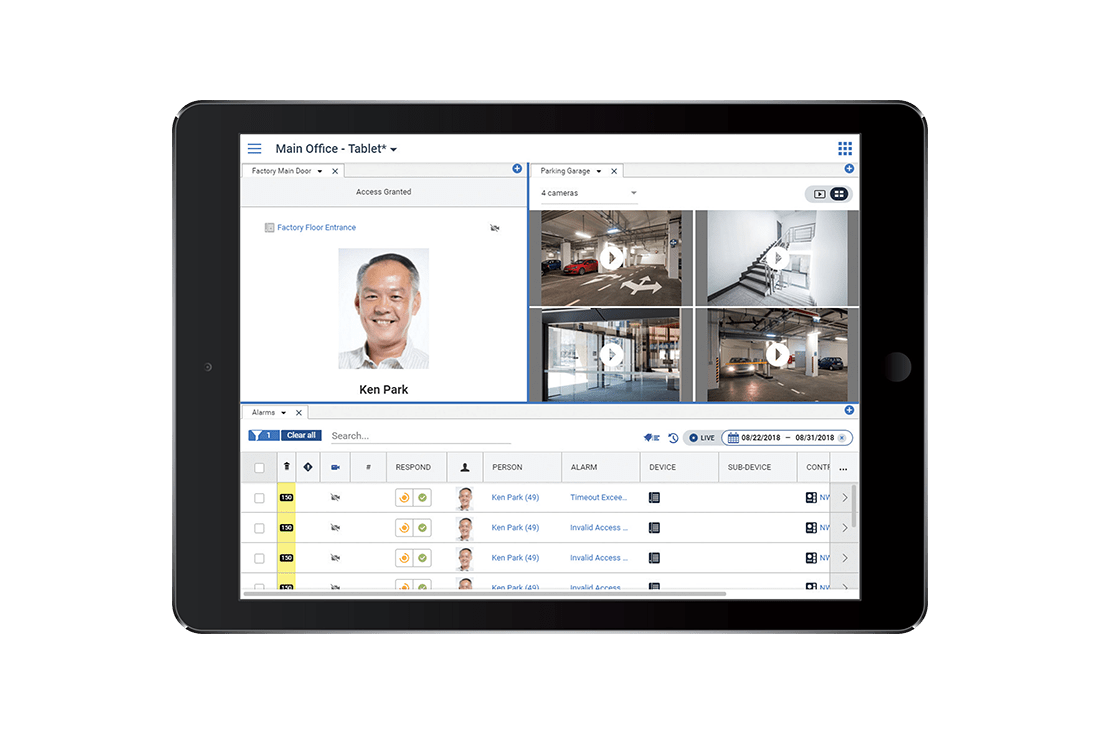 OnGuard Access
Advanced access control application including a feature-rich alarm monitoring module, IP-enabled controllers to provide appropriate door security everywhere.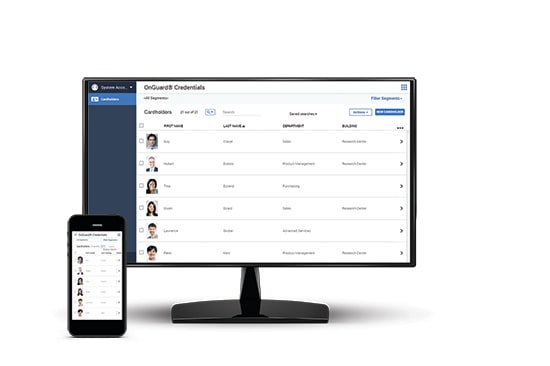 OnGuard Credentials
OnGuard Credentials offers browser-based management of cardholders, badges and access levels management without client installation and upgrades.
Set Up a Free Demo for Yourself in Just a Few Minutes
Learn why some of the world's most complex organizations and businesses choose our products, systems and services as their top choice for unified security solutions

Personalized needs assessment

Summary of integration and compliance issues

Calculated estimates and specifications