OnGuard Version 8.2
Enhances user experience, supports users' cloud journeys, and expands reporting options
---
OnGuard Version 8.2

Enhanced user experience, streamlined reporting and insight gathering, and further customizable features
The LenelS2™ OnGuard® version 8.2 access control system empowers users to take advantage of a range of new value-added features and enhancements, including locked reader override functionality, third-party integration enhancements, additional cloud database support, and more. Also included within OnGuard version 8.2 is an enhanced Reporting and Dashboards functionality through a new, native browser-based client providing a more consistent user experience with additional report customization options.

Browser-based data visualization

Support for Magic Monitor unified client
Most advanced version of OnGuard software yet
Mobile Security User App Features & Benefits
New and Improved Ways to Use the OnGuard System
Locked Reader Override Functionality
Allows designated badges to open locked doors to enable emergency response process
Cloud Journey Support
Improved guidance for cloud deployments of OnGuard software
Enhanced Customization with User-Defined Fields
Ability to add user-defined fields to alarm acknowledgement process to record important customer-specific information related to critical alarms.
New and Enhanced OnGuard Browser Clients and Apps
Enterprise Enhancements
Usability enhancements to key web clients target needs of enterprise end users
Access Manager
New capabilities enable users to manage access levels for active and inactive badges
Browser Reports
Allows the ability to add custom labels, graphics, and interactive controls (with Advanced Reporting option)
OnGuard Reports
New, easier to use reporting client builds on OnGuard browser client appearance, and adds localization
OnGuard Monitor
Enhanced cardholder verification customization options for text position, and added pre-roll and unattended timeout alarm/video settings to active video widget
Support for Honeywell PW7000 Devices
PW7000 Controllers through Bi-Lingual License Option
Set Up a Free Demo for Yourself in Just a Few Minutes
Learn why some of the world's most complex organizations and businesses choose our products, systems and services as their top choice for unified security solutions

Personalized needs assessment

Summary of integration and compliance issues

Calculated estimates and specifications
These products complement OnGuard Version 8.2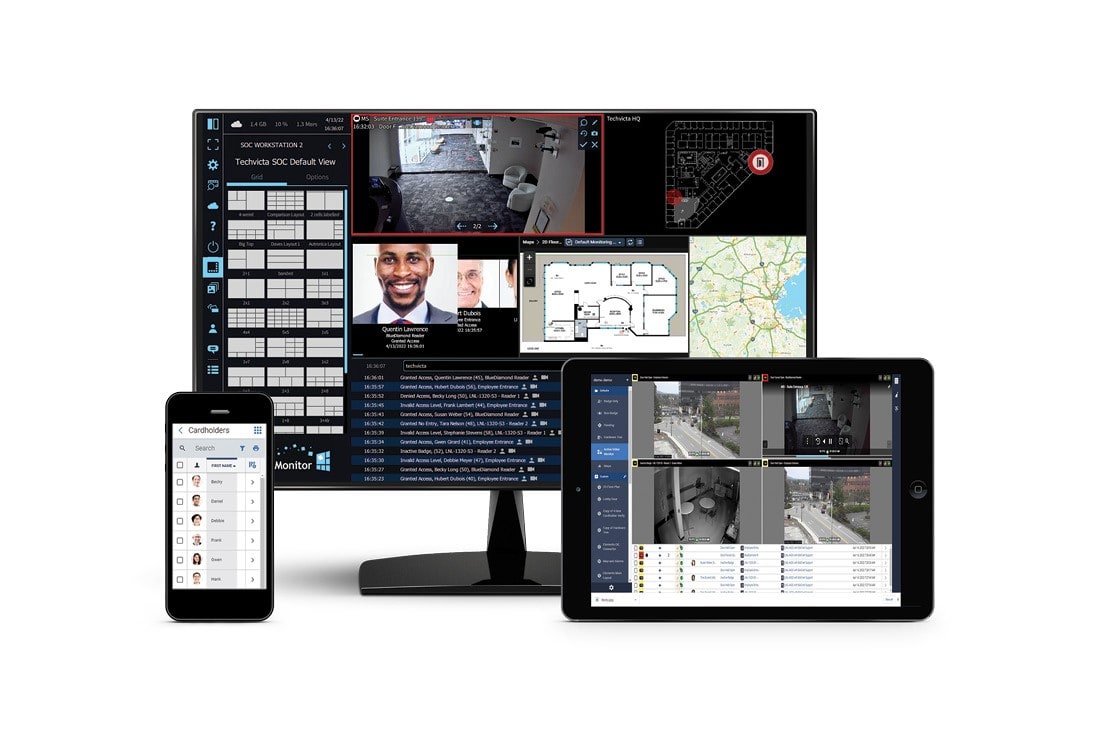 OnGuard Version 8.1
OnGuard Version 8.1 unifies user experience, facilitates users' cloud journeys, and deepens analytics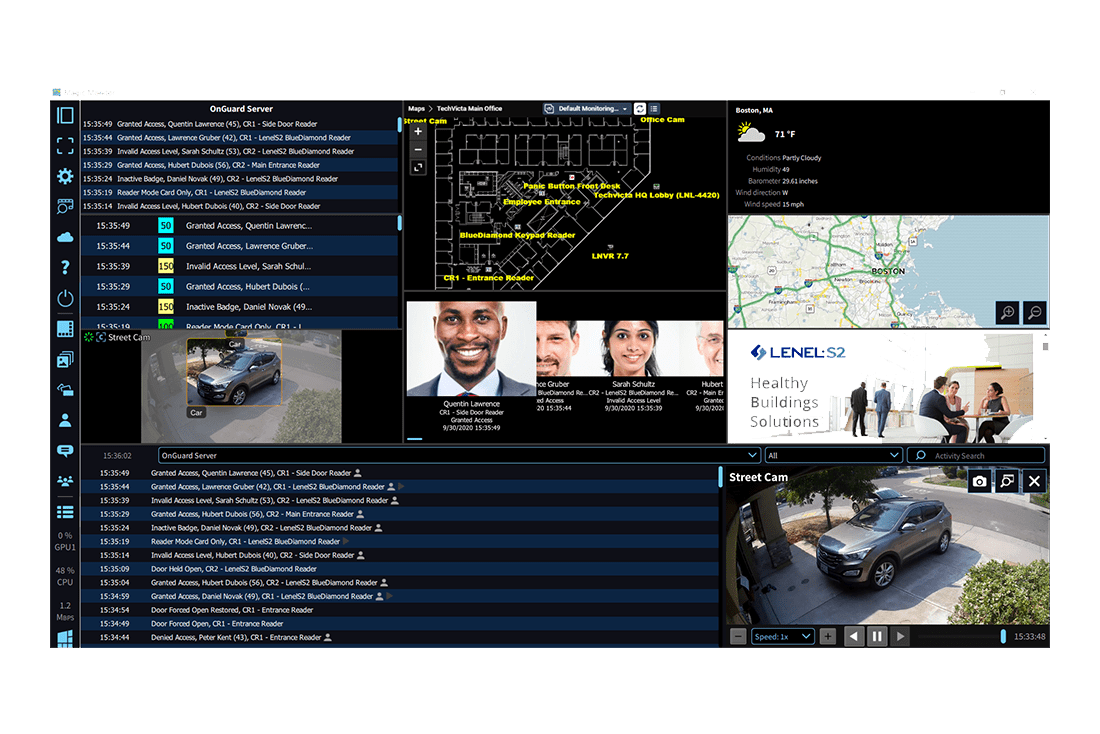 Magic Monitor - OnGuard
The Magic Monitor unified client provides enhanced situational awareness to OnGuard system operators by bringing together access control, video surveillance and external web content.