Magic Monitor for OnGuard
Unified security management for the OnGuard ecosystem
---
Magic Monitor - OnGuard
Unified view of internal and external security environment provides actionable insights
The LenelS2 Magic Monitor® unified security client provides enhanced situational awareness to OnGuard® system operators by bringing together access control, video surveillance and external web content. The Magic Monitor client allows display and manipulation of OnGuard alarms, video and cardholder data, badges and access rights. Magic Monitor client can be used on Microsoft Windows® and MacOS® devices and provides a customizable interface. Users can view live or recorded video from the LenelS2 Network Video Recorder (LenelS2 NVR) platform and from several third-party video management systems (VMS), including Milestone XProtect®. This unified client supports a variety of display formats including a single display, multiple monitors or expansive video walls.

Unified video security surveillance experience

Available for Windows® and macOS®

Supports LenelS2 and third-party video
Mobile Security User App Features & Benefits
Unified Client
Real-time monitoring of access control, video and external content in a unified client
Video Management System Support
Supports LenelS2 NVR, LenelS2 NetVR, LenelS2 VRx as well as Milestone XProtect, Exacq and Avigilon systems
System Events and Video
Displays OnGuard system events including associated cardholder and video links to NVR or Milestone video
OnGuard Maps
Displays interactive OnGuard Maps for quick access to video camera feeds
Cardholder Management
Allows viewing and editing of OnGuard cardholders, badge records and access levels
Customizable Views
Offers customizable views including cameras, camera tours, floorplans, activity logs, text and media
Additional Content
Display weather, traffic, data, news, websites and more to client layout
OnGuard Feature Support
Respects OnGuard system monitor zones, permissions and segmentation
Simultaneous LenelS2 System Support
Provides simultaneous support for OnGuard and NetBox access control systems
Out-of-box Solution
Delivers appliance and client together in plug-and-play solution (optional – software solution also available)
OnGuard Integration
Pushes video or digital signage to displays in response to OnGuard alarms or events
Multi-screen Management
Opens a Magic Monitor digital canvas on multiple monitors connected to the same computer
These products complement Magic Monitor OnGuard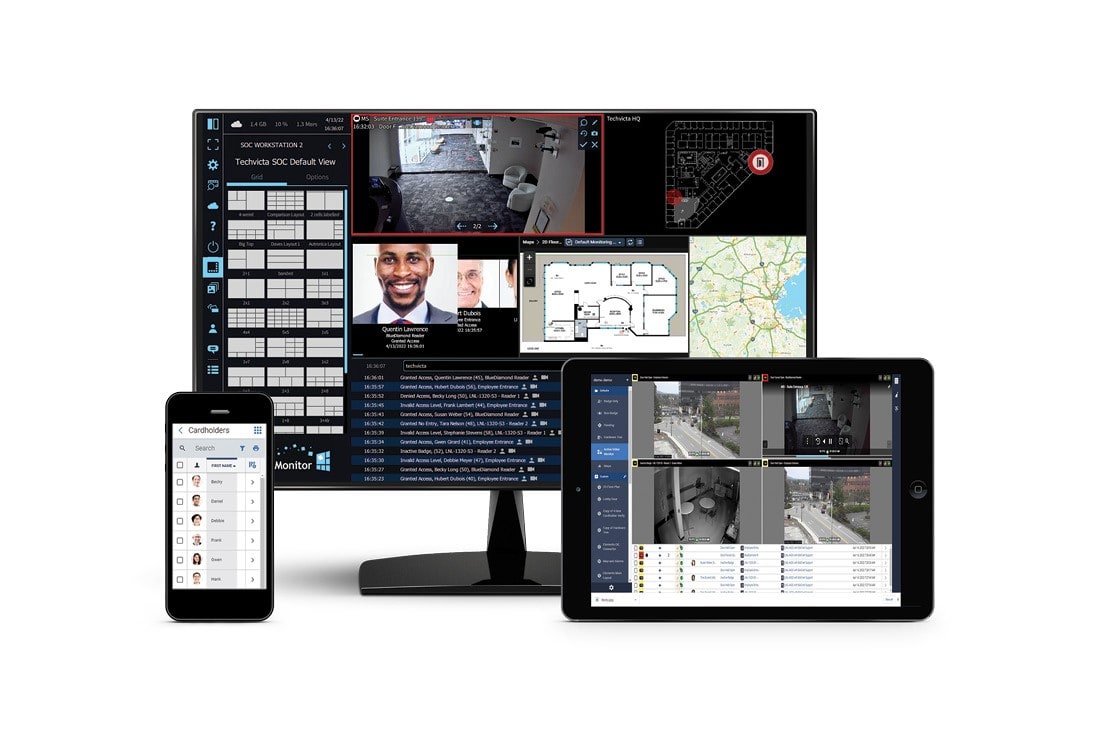 OnGuard Version 8.1
OnGuard Version 8.1 unifies user experience, facilitates users' cloud journeys, and deepens analytics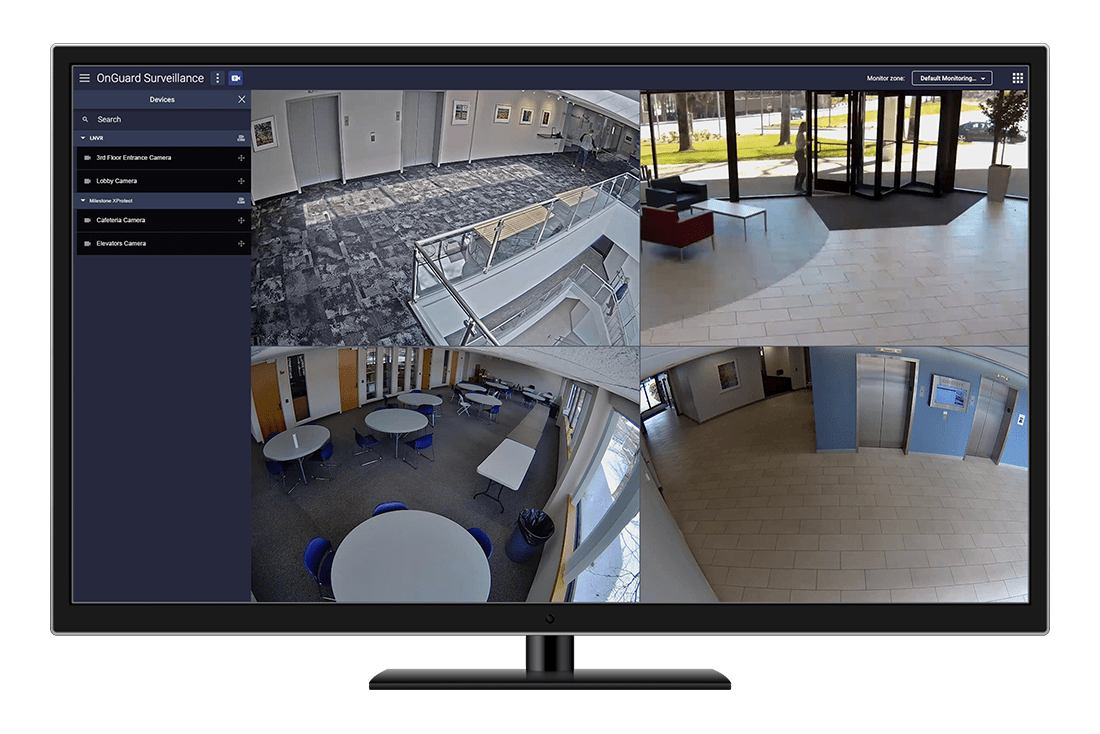 OnGuard Surveillance
The OnGuard Surveillance web client offers a lightweight browser-based application enabling basic video viewing capabilities without client installation or upgrades.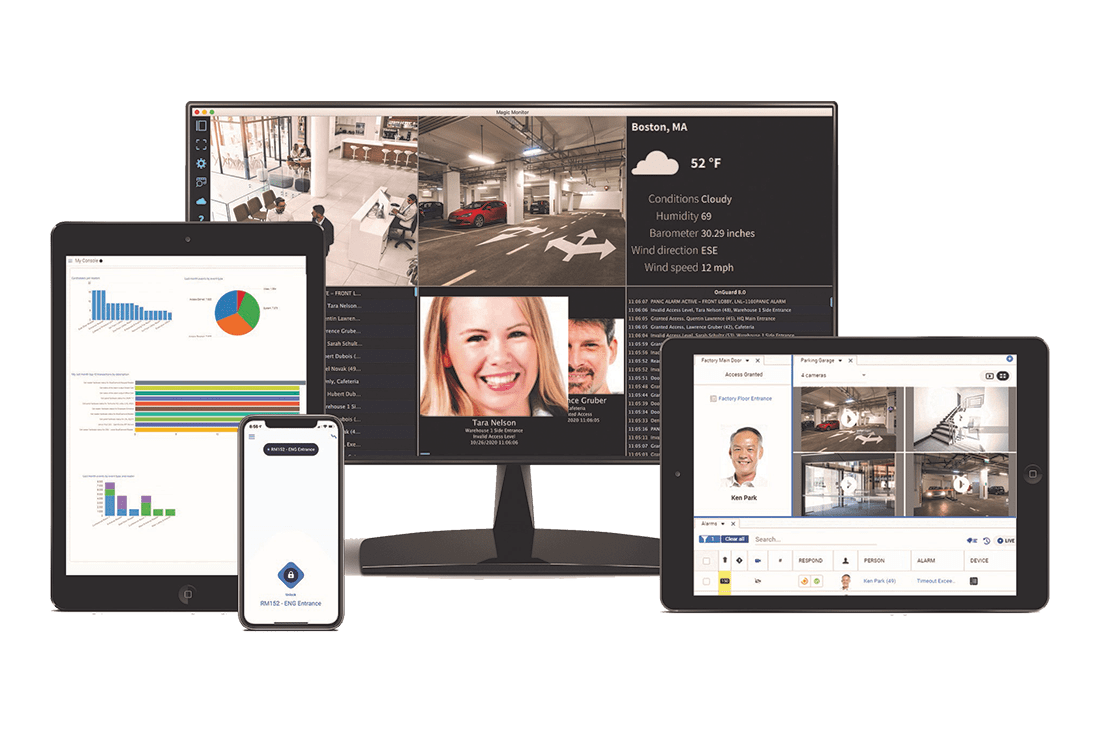 OnGuard
The feature-rich, comprehensive OnGuard® access control system integrates with a range of security, business and building systems to meet the needs of even the most complex enterprise deployments.
Set Up a Free Demo for Yourself in Just a Few Minutes
Learn why some of the world's most complex organizations and businesses choose our products, systems and services as their top choice for unified security solutions

Personalized needs assessment

Summary of integration and compliance issues

Calculated estimates and specifications