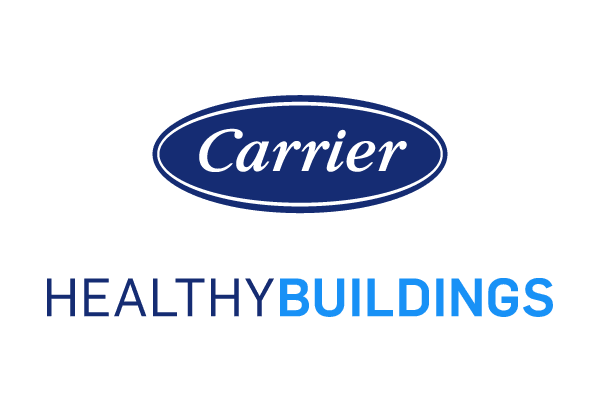 Come back to better
LenelS2 solutions—part of Carrier's Healthy Buildings Program—provide greater security to allow organizations to operate more safely and efficiently.
Greater security means giving your employees the confidence they need to come back to work and feel good about their environment. Employees and visitors need to know you're taking every measure to ensure your buildings are safer, healthier places.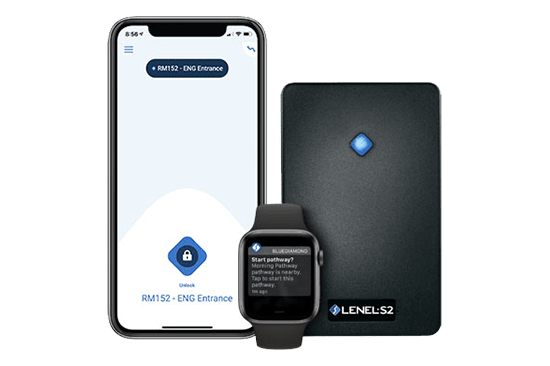 BlueDiamond
BlueDiamond™ access control readers and credentials offer a complete, effortless, next-generation experience.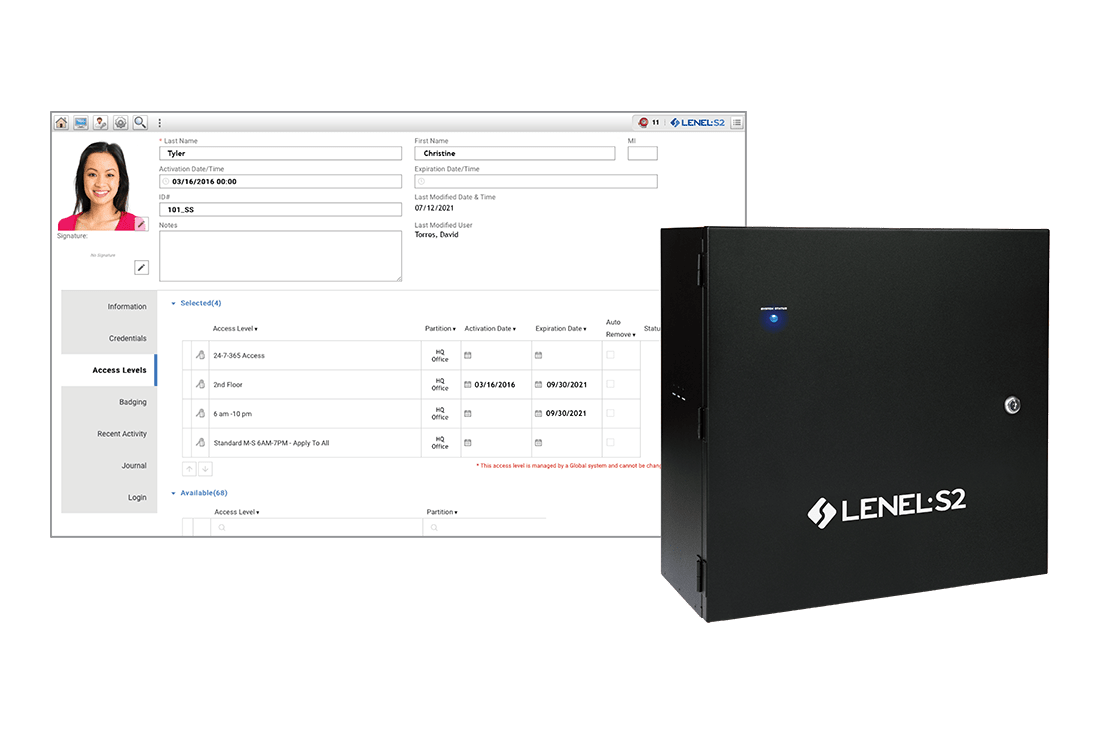 NetBox
The NetBox™ system is ideal for small businesses and field offices of large enterprises and supports up to 32 portals, person record and cardholder management, event monitoring and more.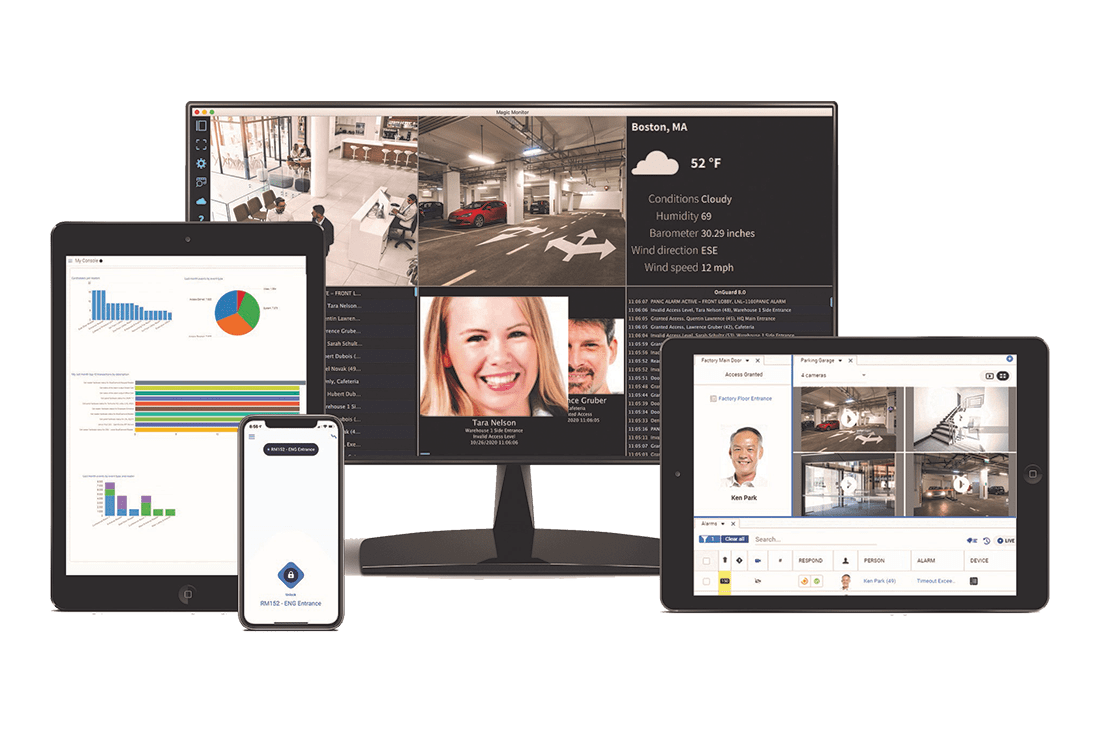 OnGuard
A feature-rich, comprehensive access control system that integrates with a range of security, business and building systems to meet the needs of the most complex enterprise deployments.