BlueDiamond
Mobile App + Credentials
A next-generation access control experience
---
Mobile App + Credentials
An unmatched experience in mobile credentials
The BlueDiamond™ mobile app and mobile credentials deliver a smart device alternative to plastic badges, offering convenience without compromising security. Available for iOS® and Android™, the app provides a touchless access experience, enabling building occupants to eliminate a significant number of access touch points by turning smartphones into secure access control devices.
The BlueDiamond mobile experience is customizable. With a number of options available to set unique preferences, users have the flexibility to personalize their setting to meet their unique needs.

Next-generation access control experience

Available for iOS® and Android™

Mobile credentials management
Mobile Security User App Features & Benefits
Tap to Unlock
Tap "Unlock" to send your BlueDiamond mobile credential to the reader
Voice Command Shortcuts
Say a command to open a door or launch the Pathways™ feature
Phone as a Badge
Hold a phone in proximity to a pre-registered BlueDiamond multi-technology reader to gain entry
Shake to Open
Gently shake the phone to send BlueDiamond credentials to a reader or turnstile
Pathways™ Feature
Pre-load commonly accessed doors along a frequently traveled route, for convenient, hands-free access
Two-factor Authentication
Validate BlueDiamond mobile credentials via Touch ID, Face ID or a smartphone password
Embeddable Framework
Embed the full BlueDiamond mobile app framework or specific features into a separate mobile application
Walk-thrus + In-app Tutorials
Highlight of latest app updates and overview of how to use key features
Favorites
Receive notifications when frequently used readers are in range, and acknowledge them to unlock
Subscription-based Services
Contact Notification1
Maintain social distancing, regulate building access based on self-reported, anonymized health status data and monitor exposure risks
Indoor Location1
See location with real-time blue dot positioning, search for points of interest and receive turn-by-turn directions
These products complement BlueDiamond Mobile App + Credentials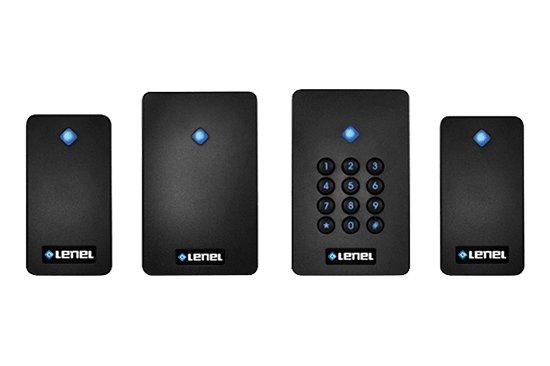 BlueDiamond Multi-Tech Readers
BlueDiamond multi-technology readers are among the most versatile access control readers available.
Set Up a Free Demo for Yourself in Just a Few Minutes
Learn why some of the world's most complex organizations and businesses choose our products, systems and services as their top choice for unified security solutions

Personalized needs assessment

Summary of integration and compliance issues

Calculated estimates and specifications