OnGuard Monitor
Browser-based Integrated Alarm, Video and Device Control for actionable insights
---
OnGuard Monitor
Web-based Alternative to OnGuard Alarm Monitoring Windows® Application
The OnGuard Monitor client offers a lightweight browser-based alternative to the OnGuard Alarm Monitoring Windows® application, enabling situational awareness through an integrated alarm, video and device monitoring, without a need for client installation or upgrades. Video features include digital zoom, snapshot capture and custom layouts. It features OnGuard system maps, bringing facility layouts and dynamic system feedback to any device.

No client software installation required

Alarm, video and device control for OnGuard systems

Browser-based, context-sensitive OnGuard system maps
Mobile Security User App Features & Benefits
Features and Functionality
Alarms
View, clear, acknowledge and mark alarms in progress
Monitor Activity
Quickly trace cardholder, controller or device activity
Alarm List Sorting and Filtering
View multiple filtered alarm lists; flexible sorting and filtering
Video
View live and recorded video alongside OnGuard monitoring events
Device Status
Display an interactive hardware tree noting any offline devices
LenelS2 Access Device Monitoring
View reader mode, open door, input masking and output control for LenelS2 access devices
Context-sensitive OnGuard System Maps
Bring facility layouts and dynamic system feedback to any device
Customizable Layouts
Design and save custom screen layouts
Photo on Entry
Displays cardholder photo upon entry
OnGuard Monitor Zones
Support for OnGuard Monitor zones and user permissions
These Products Complement OnGuard Monitor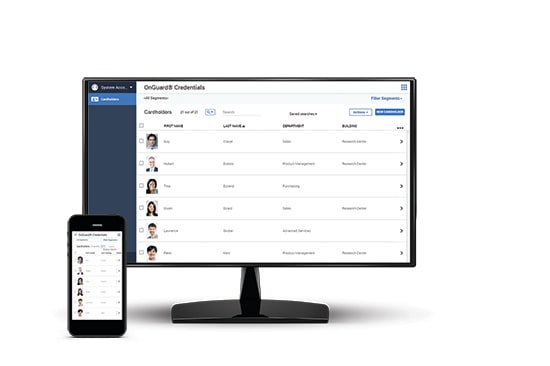 OnGuard Credentials
OnGuard Credentials offers browser-based management of cardholders, badges and access levels management without client installation and upgrades.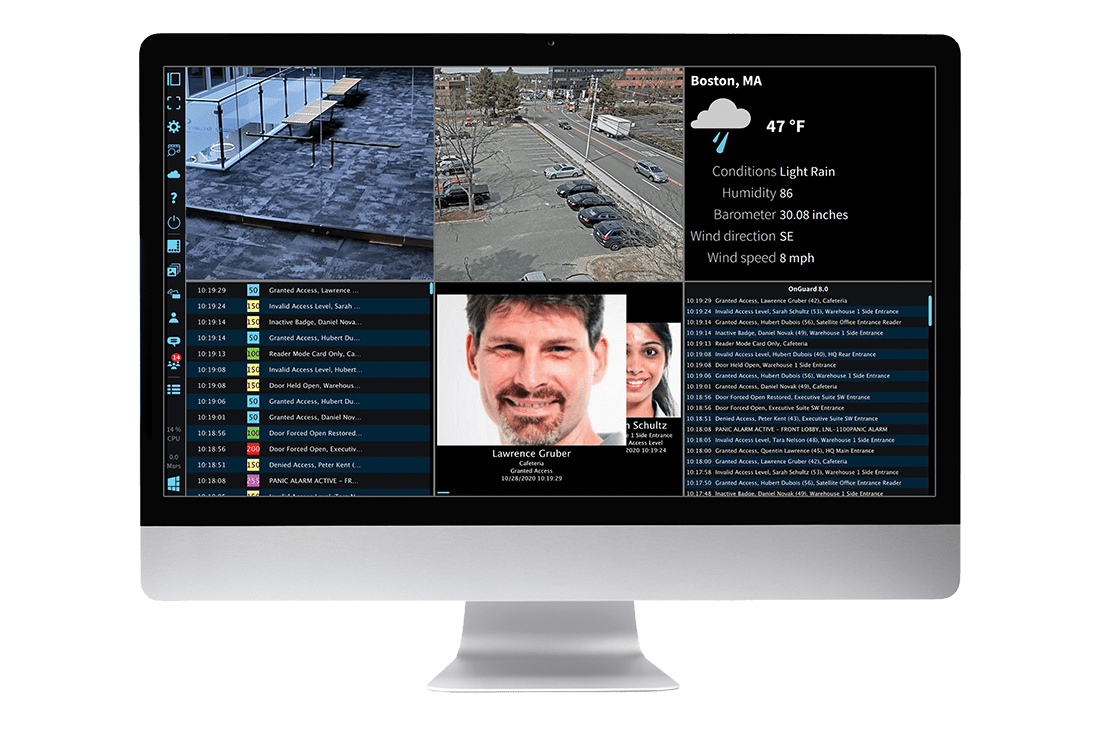 OnGuard Version 8.0
OnGuard Version 8.0 enhances situational awareness, unifies security views and provides powerful, data-based insights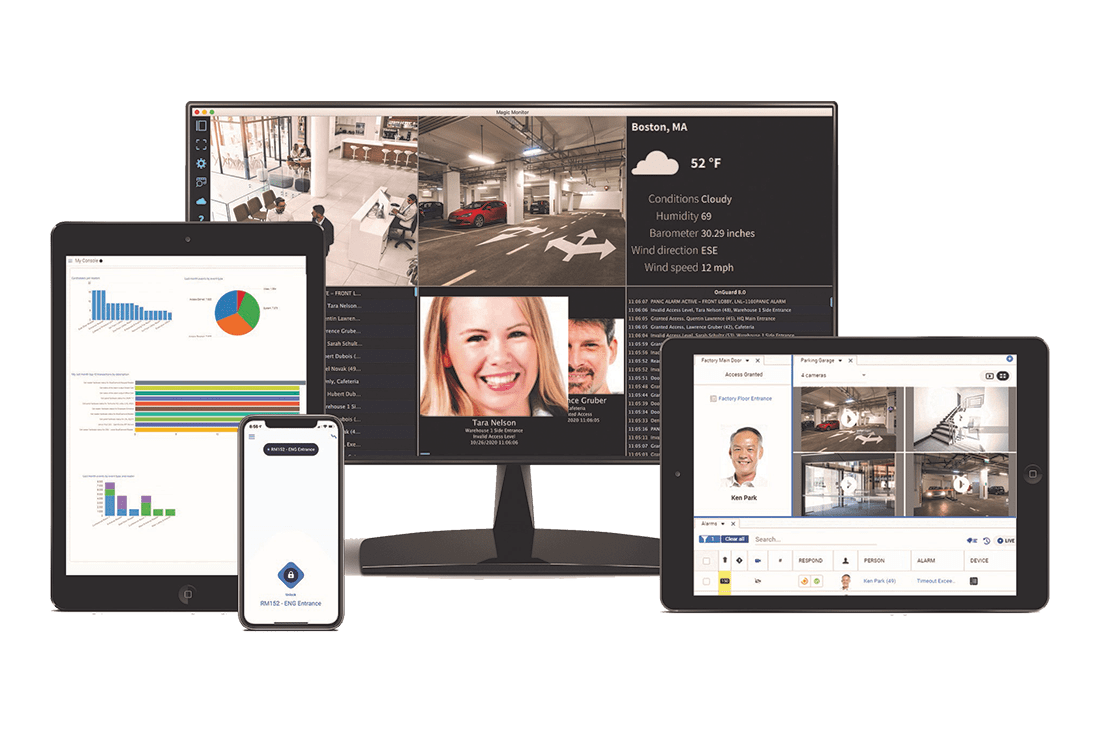 OnGuard
The feature-rich, comprehensive OnGuard® access control system integrates with a range of security, business and building systems to meet the needs of even the most complex enterprise deployments.
Set Up a Free Demo for Yourself in Just a Few Minutes
Learn why some of the world's most complex organizations and businesses choose our products, systems and services as their top choice for unified security solutions

Personalized needs assessment

Summary of integration and compliance issues

Calculated estimates and specifications