LenelS2 to Unveil New Integrated Solutions for More Secure, Healthy and Intelligent Buildings at ISC West
New products and upgrades enhance experiences for security executives, building owners and occupants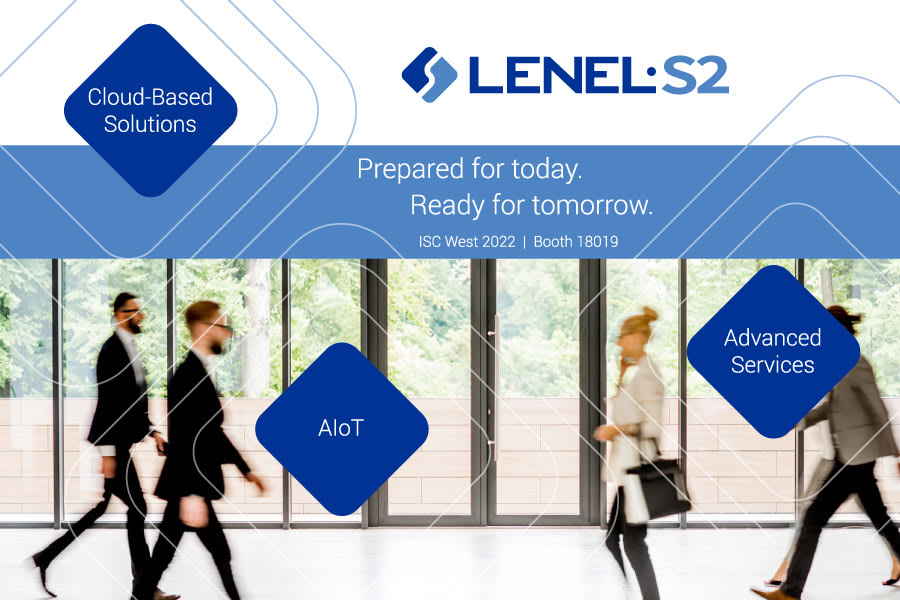 PITTSFORD, N.Y. -
LenelS2, the global leader in advanced security systems and services, today announced plans to debut new and soon-to-be launched intelligent buildings products and services at the annual International Security Conference & Exposition (ISC West) taking place next week in Las Vegas. LenelS2, a leader in advanced security systems and services, is a part of Carrier Global Corporation (NYSE: CARR), the leading global provider of healthy, safe, sustainable and intelligent building and cold chain solutions. The team will be exhibiting at booth 18019.
Advances in cloud-based solutions, artificial intelligence and IoT technologies are converging to create new opportunities for organizations around the world to revolutionize how they manage, secure and gain insights from their facilities. These advances also support new ways for occupants to safely and confidently enter and interact with buildings. 
"Effortless access with mobile credentials, remote management of facilities, and unification of a wide range of systems to gain a holistic view into the enterprise improve occupant experiences," said Jeff Stanek, President, LenelS2.   
LenelS2 will display its latest products and services at ISC West, including:
The aiNode™ intelligent device, featuring an easy-to-install, two-part design, is the newest addition to the LenelS2 product portfolio. Powered by computer vision processing with 3D liveness detection and gaze-based intent, this unique device provides access using the most secure credentials. Face identification capabilities employ the highest National Institute of Standards and Technology rating for biometric access control.  
The Elements™ system, a cloud-based, purpose-built access control and video management system is delivered as a software-as-a-service (SaaS) solution. It is designed to be easily installed and simple to use with a mobile-first, intuitive user interface. Information is available at any time and accessible from anywhere on any device. By leveraging the power of the cloud, businesses of all sizes can benefit from automated updates, reduced on-site maintenance, predictable monthly billing and minimized training requirements.
LenelS2 Advanced Services, which offers custom integrations, specialized manufacturer support, system efficiency and system optimization. While end-to-end cybersecurity is already built into LenelS2 products, customers who require additional support have the option to leverage the expertise of the Advanced Services team. Solutions recently developed for healthier, safer environments for building occupants include occupancy management and entry point control.
Visit LenelS2 at ISC West booth 18019 to see live demos of these innovative products that are helping customers gain the benefits of secure, healthy and intelligent buildings today while positioning them for additional value tomorrow. For more information, visit www.lenels2.com. 
About LenelS2
LenelS2 is the global leader in advanced physical security solutions, including access control, video surveillance and mobile credentialing. Our technology includes web-based and mobile applications enhanced by cloud-based services. Incorporating open architecture, LenelS2 provides scalable, unified security management solutions to customers ranging from global enterprises to small- and mid-size businesses. Easy to install and use, LenelS2 products are supported by an experienced, responsive team dedicated to providing exceptional service. LenelS2 serves segments worldwide including corporate, education, healthcare and government. LenelS2 is a part of Carrier Global Corporation, the leading global provider of healthy, safe, sustainable and intelligent building and cold chain solutions. For more information, visit LenelS2.com or follow LenelS2 on LinkedIn and Twitter.