OnGuard Surveillance
Browser-based live and recorded video player for OnGuard systems
---
OnGuard Surveillance
Basic video viewing without client installation or upgrades
The OnGuard Surveillance client offers a lightweight browser-based application enabling basic video viewing capabilities without client installation or upgrades. Users can securely view live or recorded video from one or multiple cameras from a device of their choice, using custom layouts and easy to use interactive controls and digital zoom. OnGuard Surveillance client is a web-based alternative to the traditional OnGuard Video Viewer Windows® application.

View video from a device of your choice

Display up to 16 camera views on one screen

Simplified, customizable view of video activity in the OnGuard system
Customizable Layouts
Organize camera tiles intro varying layouts for convenient monitoring
Pre-defined Templates
Display up to 16 camera views in one screen and save preferred layouts
Live and Recorded Video
View live and recorded video side-by-side for maximum insight
Camera Controls
Utilize PTZ on cameras including presets
Video Scrubbing
Play, pause or step-through recorded video in forward or reverse
Device Status
Display an interactive hardware tree noting any offline devices
Zones and Permissions
Support for OnGuard monitor zones and user permissions
Mobile Enabled
Access Surveillance client on a mobile device to enhance situational awareness
These products complement OnGuard Surveillance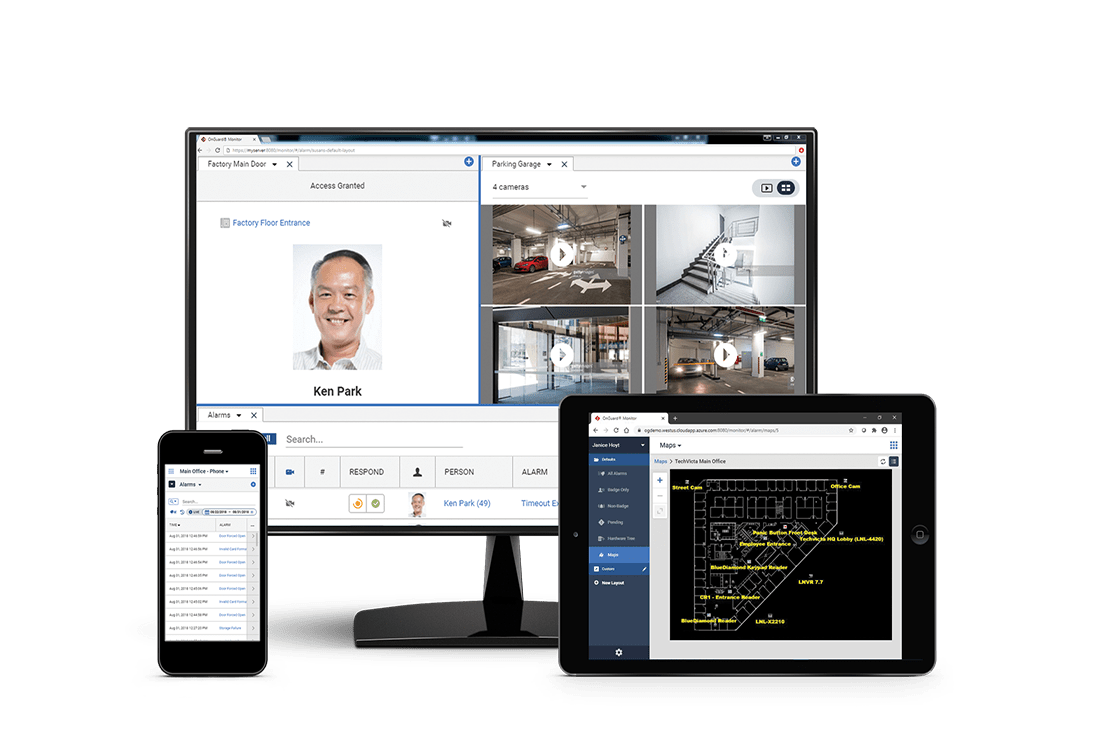 OnGuard Monitor
The OnGuard Monitor web client offers lightweight, browser-based alarm and status monitoring without client installation or upgrades.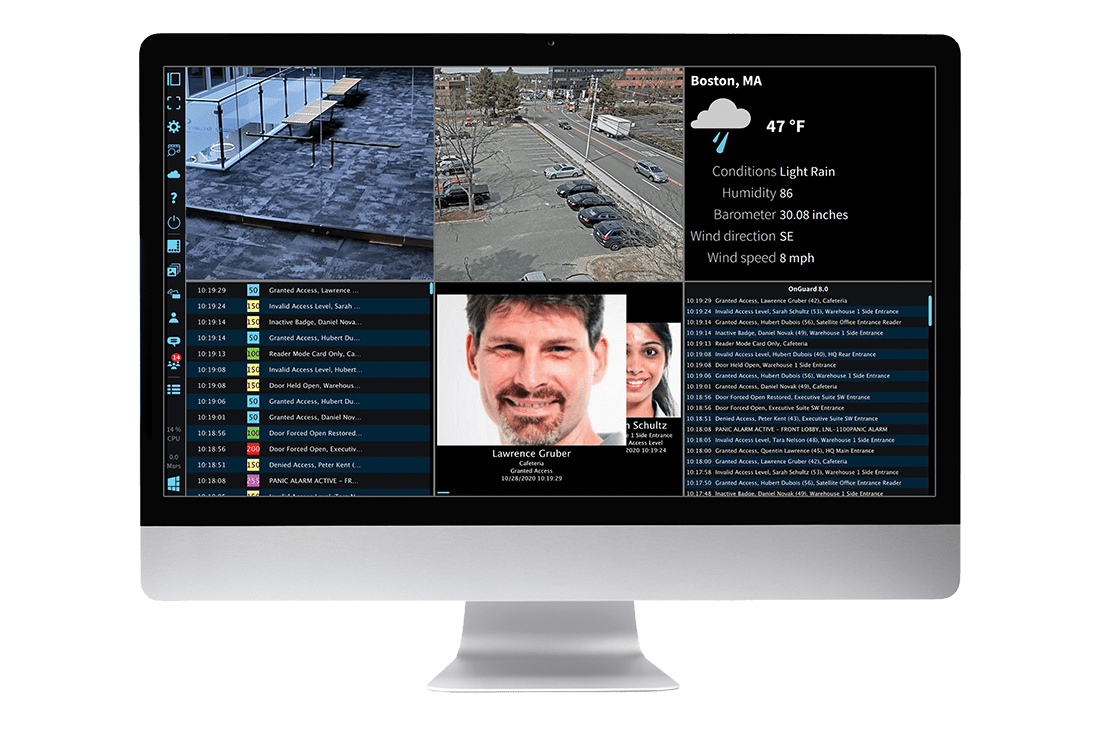 OnGuard Version 8.0
OnGuard Version 8.0 enhances situational awareness, unifies security views and provides powerful, data-based insights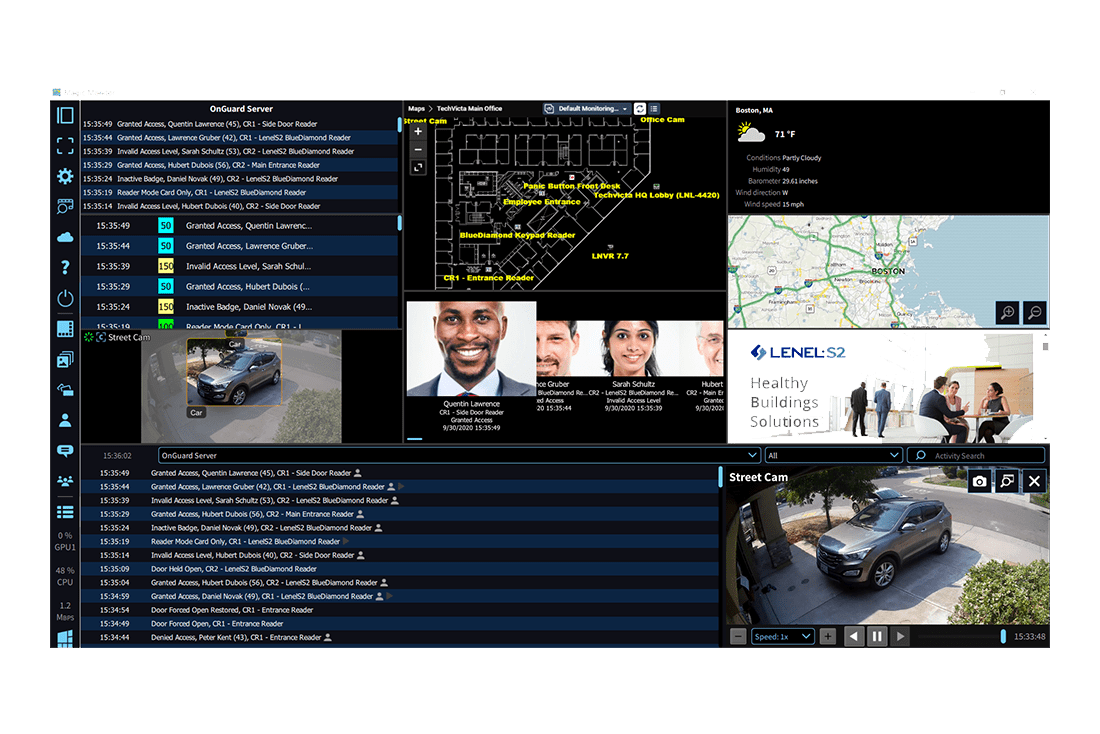 Magic Monitor - OnGuard
The Magic Monitor unified client provides enhanced situational awareness to OnGuard system operators by bringing together access control, video surveillance and external web content.
Set up a free demo for yourself in just a few minutes
Learn why some of the world's most complex organizations choose our products, systems and services as their top choice for unified security solutions

Personalized needs assessment

Summary of integration and compliance issues

Calculated estimates and specifications