How to Improve Campus Security & Safety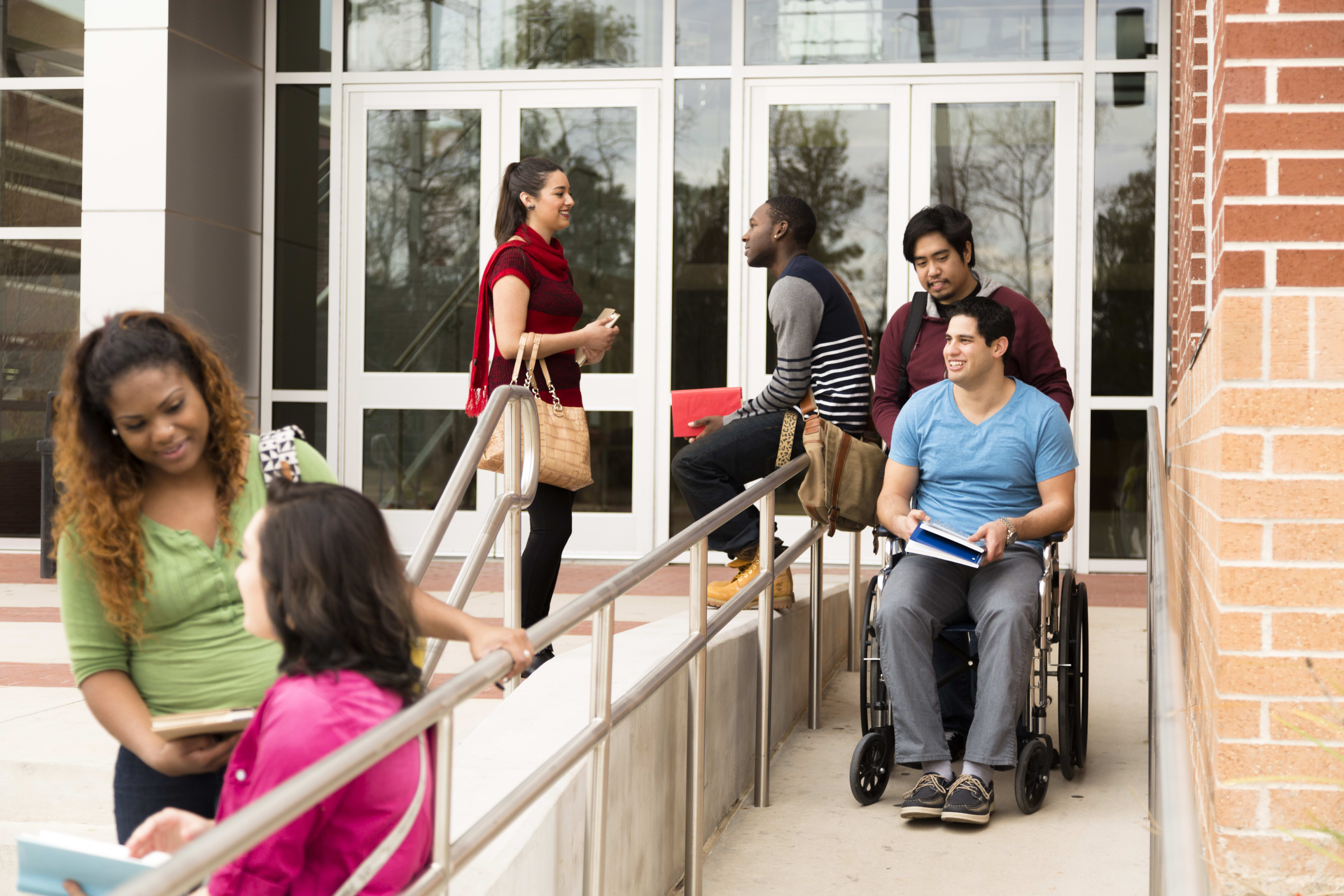 Regardless of whether you're a student, parent, faculty member, visitor, or the head of security at a college campus, we can all agree that overall campus safety and security is (and should continue to be) a top priority. Campus safety and security has actually been a growing priority for many institutions, and it's critical to understand what campus security and safety entails, and the many ways you can improve it. 
Within this blog, we'll define what exactly campus safety and security means, then analyze the current state of campus safety and the regulations associated with it. 
Then, we'll take a look at the many challenges facing security teams at universities today, the key components of a campus security plan, steps you can take to enhance your campus safety program, and then the key things to look for when investing in the right security system for your campus.
What is Campus Safety and Security?
Campus safety and security refers to the measures taken by a college or university to ensure the safety of students, staff, and visitors. Commonly, these measures are aimed at reducing crime on campus, protecting people from physical harm, and ensuring general welfare. The goal is to take risks out of the equation so students can feel comfortable and focus on learning. Students need peace of mind and to know that they're safe, especially since campus is often their home and school at the same time.
Why is Campus Security and Safety Important?
The goal of campus security is to take risks out of the equation so students can feel comfortable and focus on learning and so faculty can feel equipped to instruct in a safe environment. Students need peace of mind and to know that they're safe, especially since campus is often their home and school at the same time. Without it, morale worsens and students can become unmotivated to do well in academics. That is why colleges continue to work on creating a safe campus environment.
What Makes a College Campus Safe?
Security measures such as access control and video surveillance can help deter campus crime. But beyond that, rules and regulations are essential in keeping a safe and productive campus environment. It is the interconnection between physical security measures and fostering a safe environment that allows a college campus to feel safe for students and faculty. But for many campuses, the current priority still lies in reaching a strong standard for campus safety. 
The Current State of Campus Safety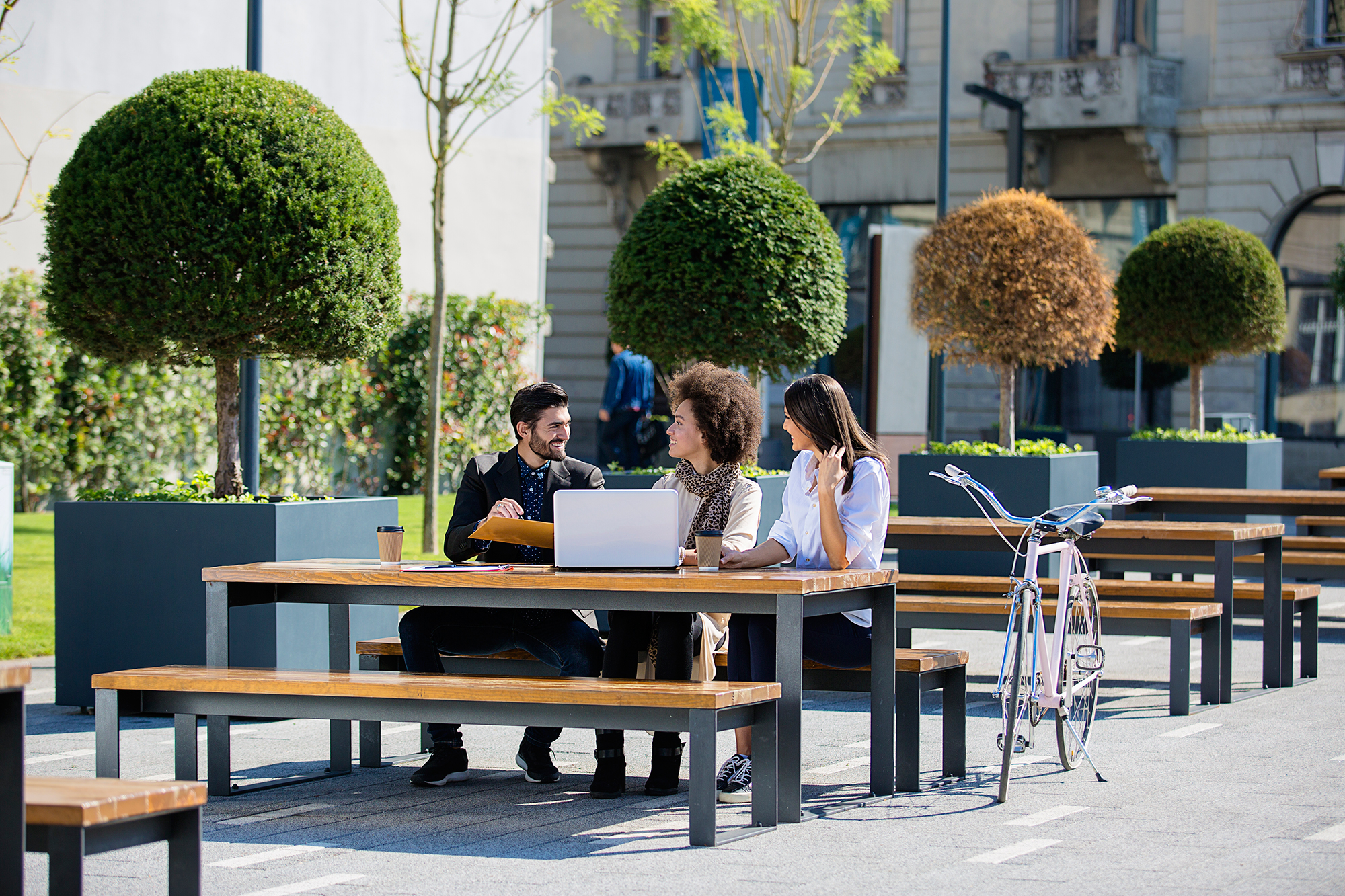 Crime is a concern for security officials trying to keep students safe. One out of 10 university students will be sexually assaulted, and Americans in this age group are the most likely to experience a violent crime. Many students live on campus, making college their home and these crimes more impactful. 
However, colleges are also experiencing challenges such as COVID-19, which can cause illness and isolation, leading to struggles with mental health. Mental health has become top of mind, especially when students are confined to dorm rooms and learning remotely. Access control systems can also be used for wellness checks, allowing students to be in-person, while remaining healthy. 
Universities were also hit extremely hard during the pandemic. When classes were switched to online, colleges were still on the hook for contracts for housing and management companies, although students weren't paying for those services. Athletic programs were also paused, which were big money drivers for schools. For schools looking to modernize security, it's important to find a way to make use of tools already on hand in order to minimize expenditures.
Additionally, there are pre-existing regulations related to college safety that provide further input on best practices to minimize these types of threats.
Regulations Related to College Safety
When improving safety across campuses, there are a number of regulations (many required) that should be top of mind.
The Clery Act
The Clery Act is a federal law that requires colleges and universities that participate in federal financial aid to publicize their safety policies and procedures, as well as to report crime statistics on campus annually. The Clery Act is an important regulation for ensuring campus safety because it makes schools accountable for reporting crimes that occur on their campuses. The Clery Act also requires theses colleges and universities to provide timely warnings of any threats that may affect the campus community, even if the crimes occur off campus.
The Violence Against Women Act (VAWA)
The Violence Against Women Act (VAWA) is a federal law that requires universities to have policies and procedures in place to address sexual violence, domestic violence, and stalking. This law also requires universities to provide training on how to respond to these types of incidents. Colleges must also create plans for reporting, investigation, and adjudication of cases of sexual violence, domestic violence, and stalking. It's not only important to protect female students from outside violence, but also from internal threats from staff and fellow students.
Laboratory Environments
The USDA or other government agencies may sponsor programs or research projects in laboratories. These projects must comply with regulations and safety protocols established by the government agency sponsoring the project.
Why a Campus Security Plan Matters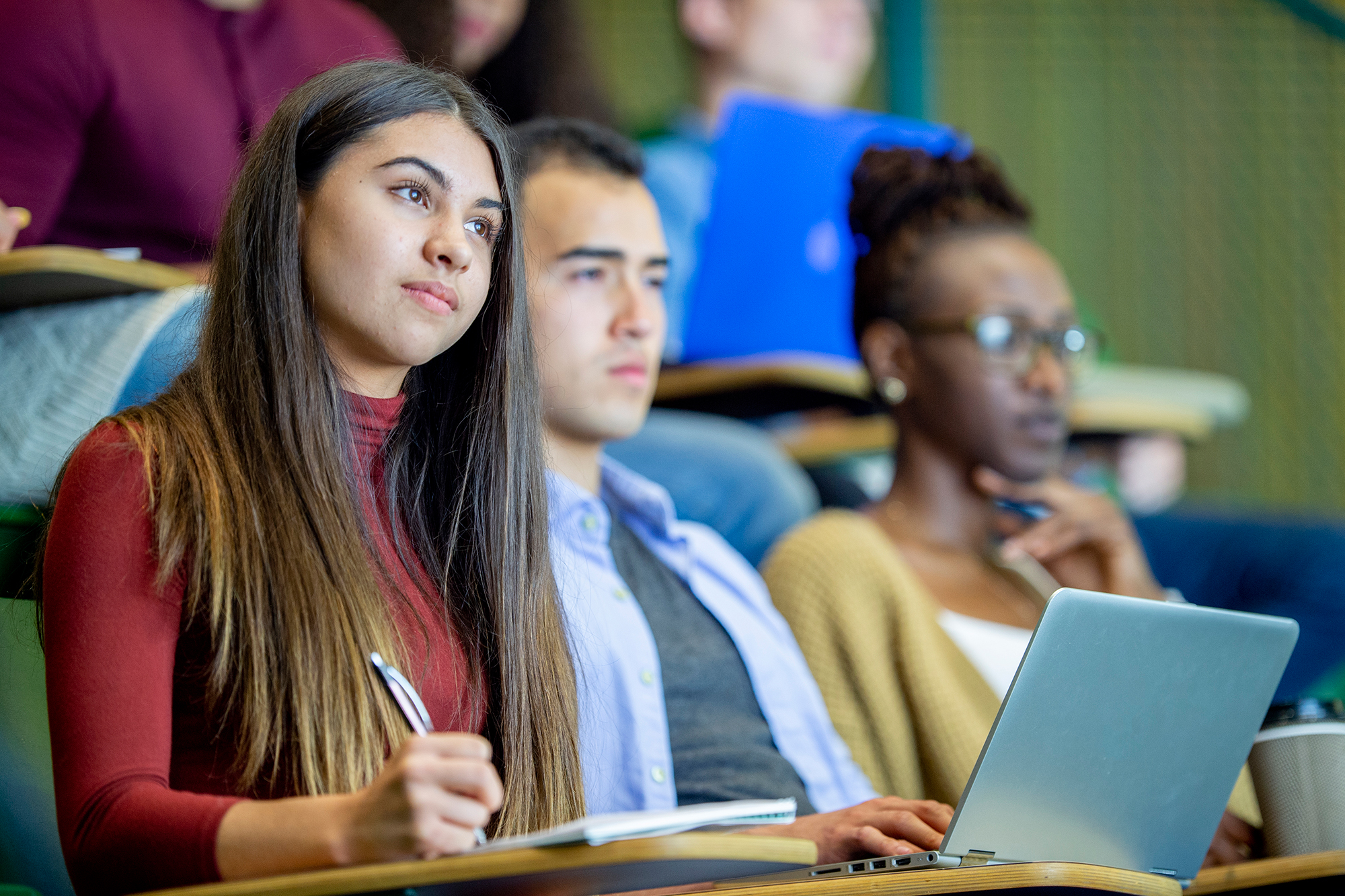 Many universities have outdated plans, policies, and procedures, and some don't have an official plan at all. This can be problematic in the modern world, particularly with the types of threats that exist. For example, having a lockdown plan is critical should there be an active shooter or similar threat.
A campus security plan sets out the procedures and guidelines that will be used to ensure safety on campus. It provides a framework for communication between administrators, faculty, staff, and students. The plan should also delineate roles and responsibilities of all individuals involved in creating and implementing the security plan. It should include evacuation mustering, a lockdown plan and the ability to distribute mass communications. It should also include different scenarios, such as a bomb threat, a mass shooting, or extreme weather. By having a comprehensive campus security plan in place, universities are taking a proactive approach to addressing student safety issues. A well-crafted security plan can help identify potential risks to students, as well as provide tools to mitigate those risks. Such plans can also serve as essential resources for responding appropriately in crisis situations. 
With a strong security plan in place, there is a higher chance that you and your team will overcome any potential challenges that you face in the future.
Top Security Threats For Universities Today
Security teams at universities face a number of challenges in the modern world. Below are a few examples:
Keeping the Campus Security Plan Up-to-Date
One of the biggest is ensuring that the campus security plan remains relevant, up-to-date, and effective in addressing emerging threats. The security team must also ensure compliance with applicable laws and regulations, such as Clery Act requirements.
Geographically Distributed Campuses
For universities with geographically distributed campuses, security teams must take steps to ensure the safety of students and staff across a wide area. This requires coordinated efforts between multiple locations and advanced technologies such as video surveillance systems, access control systems, and location tracking devices.
The Rise of Threats
Today, there are many threats to consider that were not present even a few years ago. These include active shooters, cyber physical attacks, and terrorism. Security teams must be prepared to respond quickly and effectively in the event of one of these incidents.
Mobile Access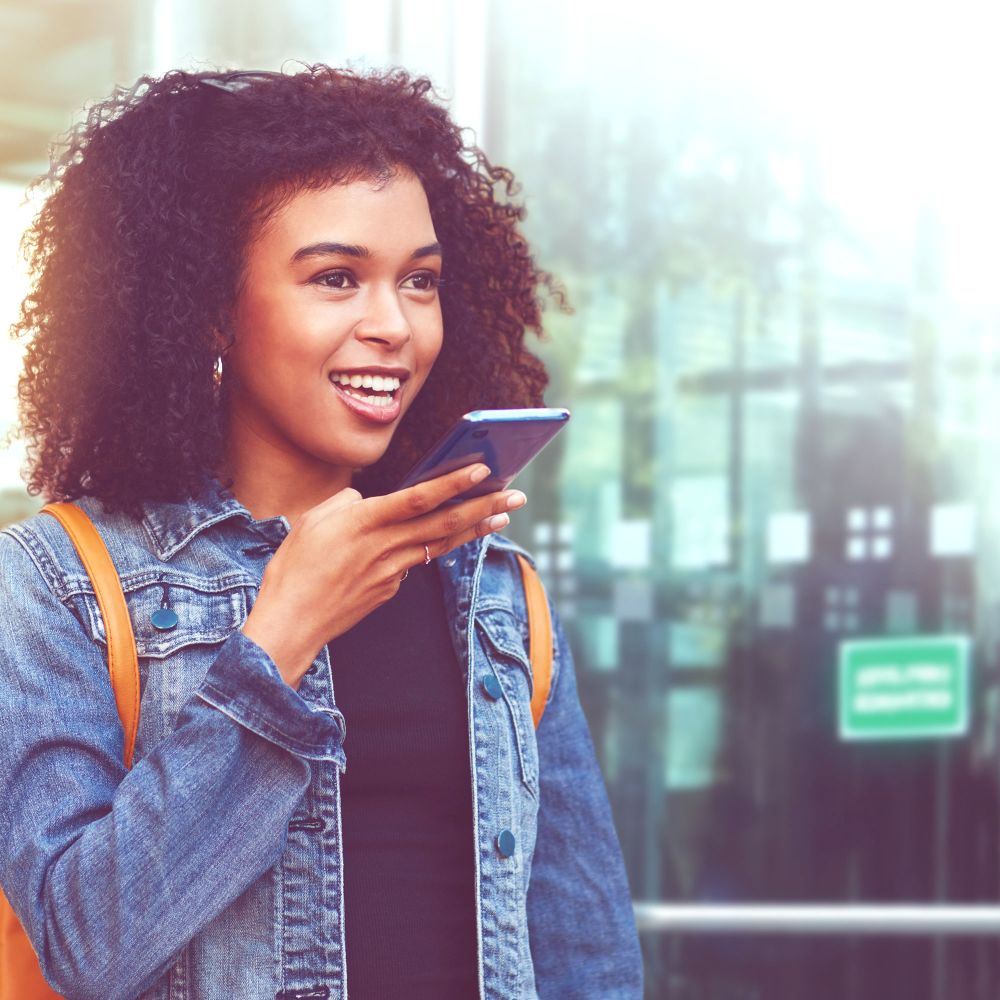 Campuses are looking to migrate from unsecure credential technologies like prox and mag stripe to a mobile credential, which is a huge undertaking for the various departments involved. With the right technologies, colleges and universities can seamlessly leverage mobile credentials campus-wide in applications to support secured access to areas such as the cafeteria, book store, dorm rooms and other secured locations on campus.
The Pandemic
The pandemic has also presented a unique set of security challenges for universities. Security teams must ensure that appropriate safety protocols, such as social distancing and mask wearing, are followed on campus. Additionally, they must have procedures and protocols in place to respond quickly in the event of an outbreak on campus.
Inability to Reach All Students and Staff
Finally, it can be difficult for security teams to reach all students and staff on campus. This is particularly true in large universities with geographically distributed campuses. In order to ensure the safety of everyone on campus, security teams must take steps to ensure that clear communication channels are established between all members of the university community, such as mass notifications. 
Keeping all of these challenges in mind are critically important when developing a comprehensive campus security plan.
Components of a Campus Security Plan
A comprehensive campus security plan should include the following components:
Credentials and Access Control
Security teams need a system for verifying the identity of everyone on campus and controlling access to certain areas. This should integrate seamlessly with a student's one card system.
Video Surveillance
Cameras placed in strategic locations throughout campus can help keep students safe, while providing further information that can be investigated in the aftermath of an event. Colleges and universities can stay on top of what's happening by unifying video surveillance and management directly with access control, video analytics, intrusion alarms, building systems and more.
Emergency Response Plans
Schools need to prioritize establishing procedures and protocols to be followed in the event of an emergency. For example, a university may have an active shooter response plan or a tornado warning protocol.
Security Training Programs
Teams should ensure there are policies and training programs to educate university staff and students on safety procedures.
Door Locks
Doors can be locked to help control access to certain areas of a campus. Systems can be set to lock and unlock at certain times (such as before, during, or after classes). Wireless locks are becoming increasingly popular in dorms, and though they may be expensive to install initially, they lead to savings when it comes to maintenance and convenience.
Lockdown System:
Security teams should invest in a system used to quickly lockdown parts of a building in the event of a crisis. This is especially important for schools that may have multiple buildings and/or campuses. 
With the proper components of a campus security plan, you'll be able to get a head start with enhancing your campus safety program.
6 Steps to Enhancing Your Campus Safety Program
When it comes to enhancing your campus safety program, there are several steps that can be taken. Below are some tips for schools looking to improve safety on their campus.
1. Review who has access
It's important to reevaluate who has access to specific buildings and rooms. Once staff leaves or students graduate, they should be deleted from the system.
2. Create a plan
Develop policies and procedures for responding to emergencies. This should include plans for active shooters, cyber physical attacks, and natural disasters. This plan should be updated on a regular basis, as new threats emerge.
3. Utilize technology
Using outdated systems can lead to all sorts of problems and inefficiencies. Instead, implement modern technologies such as access control systems, video surveillance systems, location tracking devices, and more to help monitor activity on campus and ensure the safety of students and staff.
4. Educate the community
Provide training programs to educate university staff and students on safety procedures. This should include information on emergency response plans, lockdown systems, and other safety protocols.
5. Stay alert
Monitor local news reports and social media for any potential threats to campus security. Additionally, encourage students and faculty to report suspicious activity or behavior that may be related to a security threat.
6. Consider the cloud
Moving to a cloud-based system can help ensure that security personnel have access to real-time data from multiple sources. This is especially important in emergency situations when speed and accuracy are essential. That said, some campuses may still want to use their on-premise systems, which is why it's a good idea to go with a security system, like LenelS2, that provides you the flexibility to choose and the ability to integrate into these systems. 
It's clear that utilizing the right solutions within your campus safety program can reduce crime and potential threats, which will enhance the safety of your campus' students, staff and visitors. A solid campus security plan creates peace of mind for the campus population.
University Access Control Case Studies & Examples
Pace University 
One of the largest universities in New York State, Pace University, enrolls almost 13,000 students. In an effort to standardize its access control system to streamline operations across geographically distributed campuses, Pace adopted the LenelS2 NetBox Enterprise access control system with distributed LenelS2 Network Nodes as well as LenelS2 NetVR video management systems. Pace now enjoys ample flexibility to address current and future requirements.
University of Kentucky
As the largest university in the state, The University of Kentucky (UK) is responsible for the safety of over 30,000 students and 13,000 employees across academic and residential complexes and three medical centers. The UK sought to centralize access control on campus and unify its 72 different legacy security systems. By adopting the OnGuard system, the UK now has a comprehensive and integrated solution that has improved security and simplified operations.
Investing in the Right Campus Security System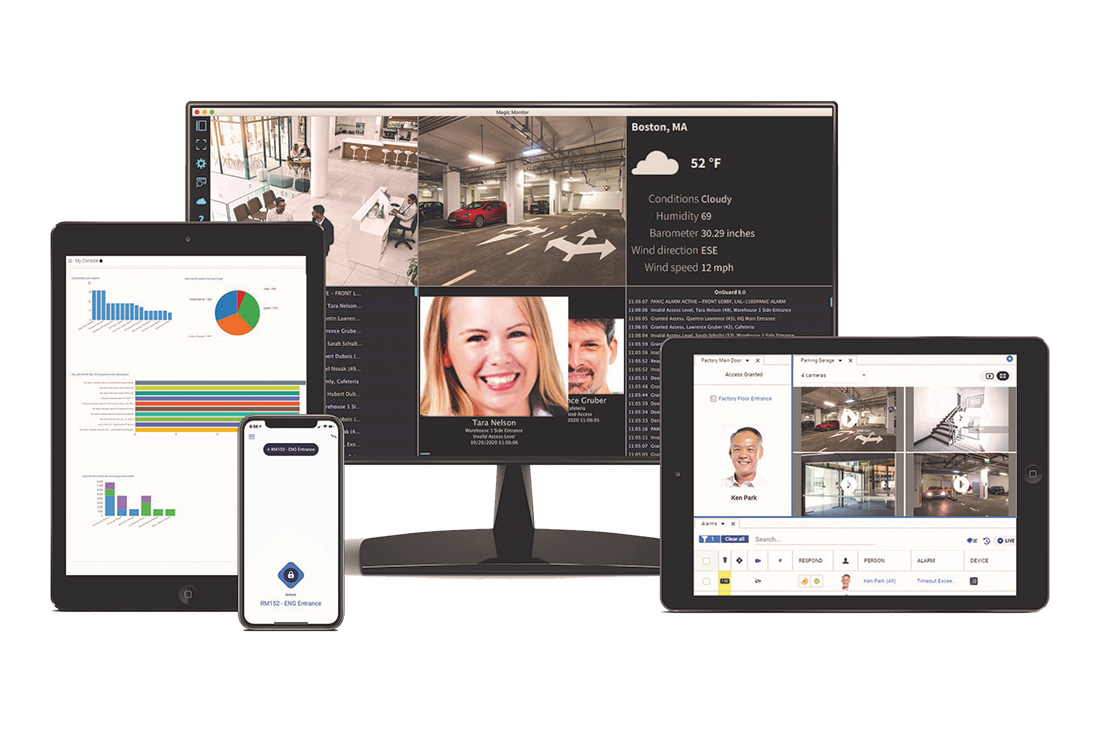 When selecting a physical security system for your campus, there are many factors to consider. The best system will depend on the size and layout of your campus, as well as the types of threats you anticipate. It's also important to look for a system that provides flexibility and scalability so that it can grow with your needs over time. 
LenelS2 offers solutions designed to meet your needs. At the core of our system and entire cultural philosophy is open architecture. We believe in giving customers the flexibility and choice to do things how they want. In terms of integrations and API, LenelS2 has a formalized program around integrations and so it is always standardized. We don't use a third party to handle integrations, and instead take the time to certify the integration to guarantee that that version of software works with LenelS2's software.
LenelS2's OnGuard® system has a long-standing history in higher education and even has its own user group that trades tips and tricks for their access control system. This user group is run by the users themselves, with an annual conference attended by the LenelS2 team. Customers can then share feedback and insights directly with the CTO, so the LenelS2 team can further improve the product.