Improving School Door Security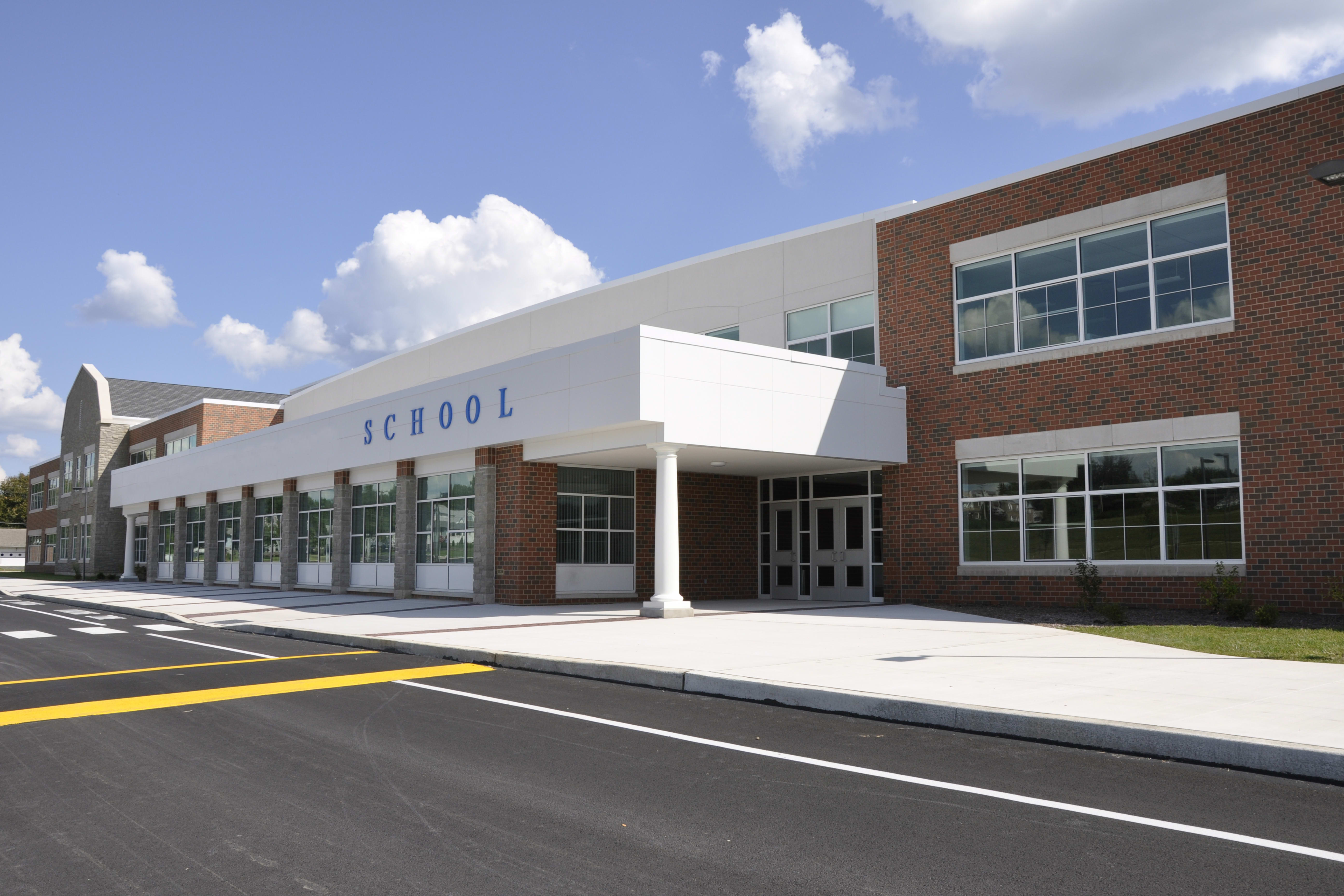 In recent years, school door security has become a more pressing issue, and many schools are looking for ways to improve their physical security systems, using tools already at their disposal. This article will discuss why school door security is so important, and the best practices for securing a school door. We'll also cover the different types of locks available for schools, school safety tips and best practices, as well as how to put in place other safety measures such as surveillance systems.
The State of School Security Today
Classroom security has become a growing priority amidst a wave of growing violence. In recent years, safety has become one of the top concerns regarding education. In fact, according to a report released by the National Center for Education Statistics, school shootings are at the highest they have been in
20 years
. As a result, there has been an increase in safety measures such as
91%
of schools using video cameras to monitor their buildings (compared to 61% in the 2009-2010 school year). However, many school systems could benefit from additional school safety measures such as safety education, increased video surveillance, mass notification systems, and classroom door protection. 
Why We Need Better Classroom Door Protection
It has become increasingly important for schools to invest in improved door security practices due to the rise of school shootings, vandalism, and theft. About 40% of educators agree that they feel less safe when compared to five years ago.  While measures such as video surveillance have been on the rise in schools, secure doors are just as important as having surveillance systems, and metal detectors. Having a quality lock on every door can help deter intruders while keeping students and staff safe. 
How to Secure Classroom Doors
When it comes to improving school door security, there are a few different options. The first is to install locks that require a key for access with an effective key management policy. This is an old-school method of securing entry points but can still be effective today with the right system in place. Another option is to use card readers or other access control systems that allow staff and students to enter by presenting their ID cards or through mobile credentialing. 
These types of access control systems provide superior protection while also allowing quick access in emergencies. Additionally, by integrating such solutions with tools like Microsoft's Active Directory, you can simplify the entry of credentials and easily remove the access privileges of anyone from the system–such as a teacher who retires.
Key Considerations for Classroom Door Safety
When schools are in session, doors should be locked and visitors should be funneled through a single entrance for entry. However, it's important to be able to control these doors as needed from a secure mobile device. If a lockdown is required, a designated member of staff can lock all doors. In case of severe weather, this staff member can quickly let members of the community in to seek shelter.
Schools also serve dual purposes and may host community events after hours, such as basketball games or fundraising events.  During the day, schools must be secure to ensure the safety of students and faculty. But after hours, schools transform to become more open and public environments. Any door security solution must support this transition.
Planning for a Safe School Year
When it comes to planning for a safe school year, putting the right systems in place is key. In addition, creating policies and procedures to effectively implement your technology security solutions. This includes surveillance systems such as IP cameras that can help detect intruders or suspicious activity after hours. It also involves access controls and locks, which we will discuss below.
School Surveillance Systems
When it comes to school security, one of the most important elements is a robust surveillance system. IP cameras are a great option as they can be easily accessed from anywhere with an internet connection and also provide high-quality images for monitoring and video management. It's important to have cameras installed in key areas throughout the school such as entrances, hallways, classrooms, and athletic fields. 
Keep in mind that camera systems are more reactionary when it comes to security. They provide footage that can be used to identify suspects and document crimes such as vandalism and bullying, but they don't prevent these crimes. They may, however, act as a deterrent if students are aware they're being recorded.
It's important to note that school surveillance systems are constantly evolving as well, utilizing the latest advancements around online connectivity, artificial intelligence, and more.
School Door Entry Systems
Another important element of any school door security solution is access control systems. These allow you to grant or deny entry to certain people depending on their credentials, which helps keep unwanted visitors out while allowing authorized personnel quick entry. The best solutions will usually incorporate advanced tools like time scheduling so that you can set doors to only open or close at student arrival & dismissal times. 
With the flexibility of initiating lockdowns on a geographic basis, even through a mobile device, allows school door entry systems to be protected as efficient as possible. Additionally, integrated mass notification systems can broadcast messaging on-premises, via an intercom system, or via a messaging application that sends emails or text alerts.
Mass Notification System
Mass notification systems usually work hand in hand with security applications. This mass notification system can include intercoms and fire alarm systems. They also often include email or text messaging with instructions for shelter-in-place, snow days, or other emergencies.
What to Look for in a School Security Solution
When choosing a school security solution, there are certain features you should look for to ensure the best results.
Easy Installation & Use
First and foremost, the system should be easy to install and use. Schools generally don't have large budgets for IT and physical security teams, making it vital that systems are intuitive. It should also provide plenty of flexibility so you can easily add or remove users as needed.
Time Scheduling
The right door entry system will be flexible, so staff can lock doors based on time and day. After hours, schools become public institutions. However, staff may choose to have the doors automatically lock after a certain time. During the day, staff may choose to lock the door while classes are in session, to deter intruders from entering.
Geographic Lockdowns
Having the ability to lock down part of a school, the entire school, and the entire district gives faculty and staff the tools necessary to address a crisis. In the case of a spill in a science lab, schools may just choose to lockdown that section of the building. However, in the case of a snow day, principals may choose to keep the whole school locked down.
Types of Lockdowns
Both internal and external threats exist, so it's important to be able to address these lockdowns via the same system. In the case of tornadoes, staff may want to unlock the door, so they can welcome people from outside. However, staff may have external threats where it may be necessary to lock down every door so no one gains access to the facility.
Flexibility & Mobile Devises
LenelS2 has a mobile app that allows individuals to log in quickly and enter a pin code to initiate a lockdown. The credentials can be given to the principal and select faculty, so staff can react quickly in an emergency. Additionally, since schools generally don't have the resources for a dedicated security team, staff must get notifications to their mobile devices in case of an event, so they can quickly react.
Device Agnostic
Solutions such as LenelS2 are device agnostic. It can be used by personnel on any technology platform, including Chromebooks, Macs, and Microsoft.
Best Practices for School Security
There are general principles that apply to all school security solutions. Here are some best practices for improving your school door security:
Develop and maintain policies regarding access control systems
These policies should include who is allowed in during (and after) school hours. It is also important to ensure proper staff training on access control systems, so everyone understands how to use them safely and as effectively as possible.
Remove access when staff leaves the school
If there is no process in place for staff who leave, schools may be liable for a security risk. By using an access control system that integrates with your Active Directory system, you can do this automatically.
Have an emergency plan in place
In case of an emergency, it's important to have a plan in place. Prepare the school for different scenarios with various lockdown drills, to ensure students and staff know what to do in case of an emergency. Make sure all staff members have access to a phone or other device with which they can contact law enforcement in an emergency.
Use video surveillance
Take advantage of integrated surveillance and monitoring features within your system such as IP cameras, video analytics, and mass notification systems.
Perform maintenance checks
Perform regular maintenance checks to ensure the system is running smoothly and all equipment is functioning properly.
Use one entrance for visitors
Funnel visitors through a vestibule entrance that requires authentication for entry. Create a secure perimeter around the school grounds to prevent intruders from accessing the premises.
Leverage automatic door locks
Schedule automatic locking for certain times, such as during the school day, and late evening after all on-site activities generally end. With the right access control solution, your staff will also get notifications if someone tries to tamper with locked doors or manages to open them.
Improving Classroom Door Safety Examples
LenelS2 security solutions provide schools with the ability to quickly lock down a building, control access, and monitor activity in real-time. Here are some examples of schools that have improved their door security with the help of these security solutions:
Granite Falls School District Takes a Unified Approach to Its Five Schools
Granite Falls School District is responsible for educating 2,000 students across two elementary, one middle, and two high schools. Seeking to replace its aging, expensive-to-maintain security system, the district turned to LenelS2 for a solution. The district installed the web-based NetBox access control system and brought existing analog cameras into an IP network with NetVR. They even established a partnership with local police via the Mobile Security Professional app and made use of Magic Monitor to monitor all five schools at once. This new, unified security approach has left the district and its students much safer and more secure.
Norwich Free Academy Enhanced Security and Customer Service
An independent high school serving more than 2,300 students on a 38-acre main campus and the nearby satellite campus, Norwich Free Academy (NFA) sought a way to enhance its security and customer service while still preserving its open campus. With the help of a third-party vendor, NFA installed a system with a NetBox Extreme and 14 Network Nodes that integrated with more than 125 cameras. The result enabled easy public access to the on-site museum while restricting access to other floors in the same building and across campus, among other conveniences.
St. Mary's Episcopal Day School Installed A Lockdown System, Despite Challenge from Historic Buildings
St Mary's is an independent day school for Pre-K through 8th grade students in Florida. The school sought a security system with lockdown capabilities but needed to overcome wiring challenges associated with its historic buildings. After installing a NetBox access control system, the school can assign access levels to employees and initiate lockdowns in an emergency.
How LenelS2 Can Help Improve School Security
Many schools must operate with limited resources and limited funds. With LenelS2, schools can expand the use of the systems they already have in play to ensure a safer environment. They can also use LenelS2's secure BlueDiamond™ mobile app to manage the system from any mobile device without using a lot of resources or requiring additional security personnel. Visit LenelS2's Education page for more details about our leading building and campus security solutions and contact us today to learn more.