OnGuard Enterprise
Advanced enterprise access control system sets the industry standard for integration and scalability
---
OnGuard Enterprise
Advanced enterprise access control system sets the industry standard for integration and scalability
OnGuard™ Enterprise is the industry's first multi-server, synchronized database solution designed for enterprises with multiple facilities spread across geographical areas, providing support for unlimited expansion. 
OnGuard Enterprise allows corporate security and IT managers to maintain central control over the entire integrated security system, enabling operators to monitor events and view video anywhere, while allowing regional offices to maintain independence and autonomous operations of their respective individual regional security systems.

Open Architecture

Intelligent Fault Tolerant Response System

Industry standard for scalability
Mobile Security User App Features & Benefits
Central Database Storage Facilities
Gives corporate security and IT managers complete command and control over all system and event information
Autonomous Regional Operations
Provides regional system administrators with control over individual regions, independent of the enterprise server and corporate wide area network
Multi-Database Synchronization
Regional servers synchronize with "parent" enterprise servers, sharing access control and cardholder information
Scalability for Multinational Sites
Powerful, transaction-based architecture allows the system to grow and expand as the organization grows
Third-party Database Interface
Enables bi-directional communication with third party databases - such as human resource systems - to transfer cardholder information
Single Card Enterprise Solution
Provides all cardholders with a single ID card, usable at all regional sites in the system, while supporting unlimited cardholders and unlimited simultaneous users
Multi-regional Monitoring and Administration
Allows system operators to monitor alarms in multiple regions simultaneously, and enterprise system administrators to configure and administer multiple regions from a single site.
These products complement OnGuard Enterprise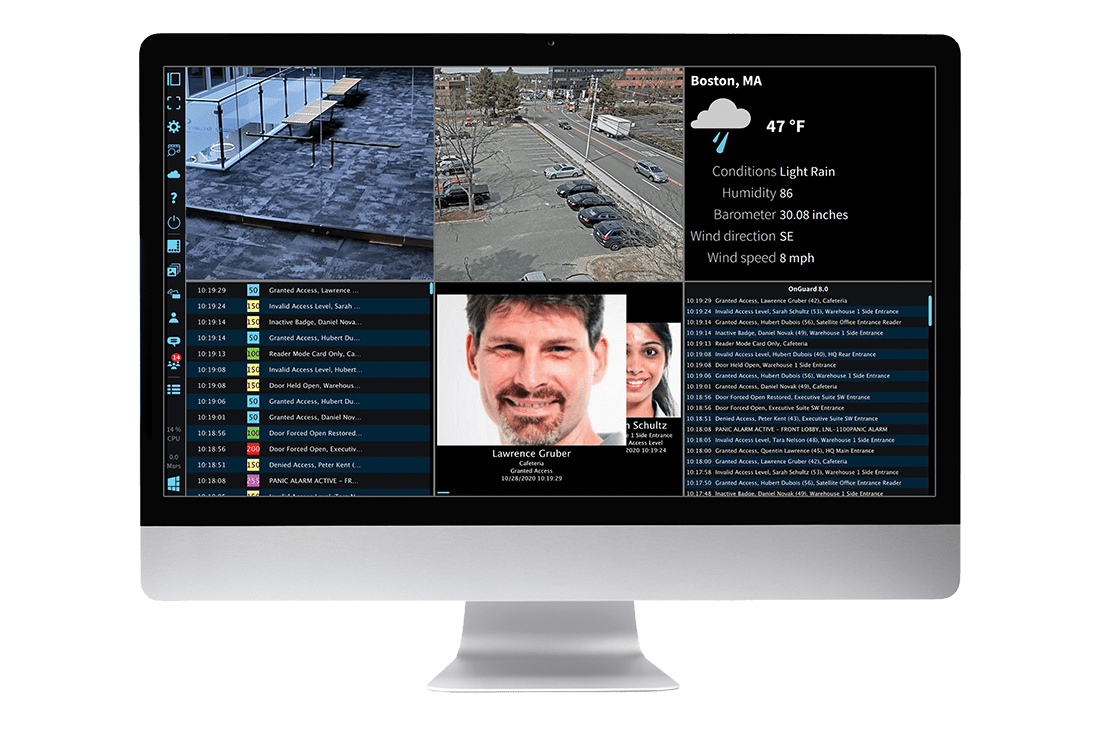 OnGuard Version 8.0
OnGuard Version 8.0 enhances situational awareness, unifies security views and provides powerful, data-based insights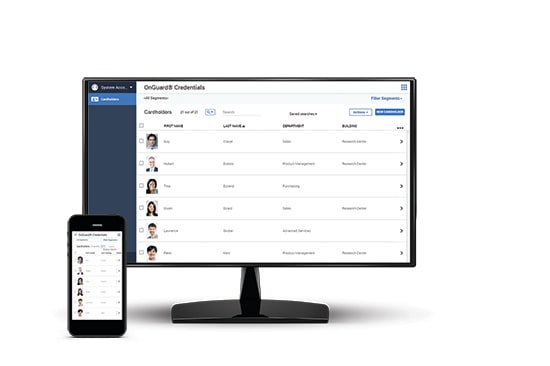 OnGuard Credentials
OnGuard Credentials offers browser-based management of cardholders, badges and access levels management without client installation and upgrades.
Set Up a Free Demo for Yourself in Just a Few Minutes
Learn why some of the world's most complex organizations and businesses choose our products, systems and services as their top choice for unified security solutions

Personalized needs assessment

Summary of integration and compliance issues

Calculated estimates and specifications