OnGuard Version 8.1
Enhances and unifies user experience, facilitates users' cloud journeys, and deepens analytics
---
OnGuard Version 8.1

Superior user experience, more unified video management and deeper analytics
The LenelS2 OnGuard® access control system version 8.1 provides operators with more fully featured browser clients and modernized desktop clients for an enhanced user experience and improved administration. Deeper integration with Magic Monitor enables better situational awareness and more efficient Milestone system management. Version 8.1 also facilitates cloud-based features and provides new analytics capabilities that help facilitate intelligent decision-making. 

Browser-based data visualization

Support for Magic Monitor unified client
Most advanced version of OnGuard software yet
Mobile Security User App Features & Benefits
New and Improved Ways to Use the OnGuard System
Deeper Magic Monitor Client Support
Now supports Live Event Video (pop-up / hot tile)
Improved Auditing
Enhanced visibility to user records and transactions
Enhanced Integration with Milestone XProtect
Deeper integration with Milestone XProtect in Magic Monitor, OnGuard Surveillance, and OnGuard Monitor clients
New and Enhanced OnGuard Browser Clients and Apps
Enterprise Enhancements
Usability enhancements to key web clients target needs of enterprise end users
OnGuard Credentials
Improves UI styling and responsiveness, provides more flexible device support and more
OnGuard Reports
Reports web client includes support for Enterprise and new reports and dashboards
OnGuard Visitor
New capabilities enable users to manage badges and access levels, perform bulk imports and more
OnGuard Monitor
Allows users to export multiple Mp4 video clips and view live event video in rotating 2x2 grid
New Reporting
Doubles the number of reports available in browser clients with twelve net-new reports not previously available
Aperio AH40 Hub
Support for Aperio AH40 Hub improves lock capacity to 64 devices and adds network connectivity to the LenelS2 Controller
These products complement OnGuard Version 8.1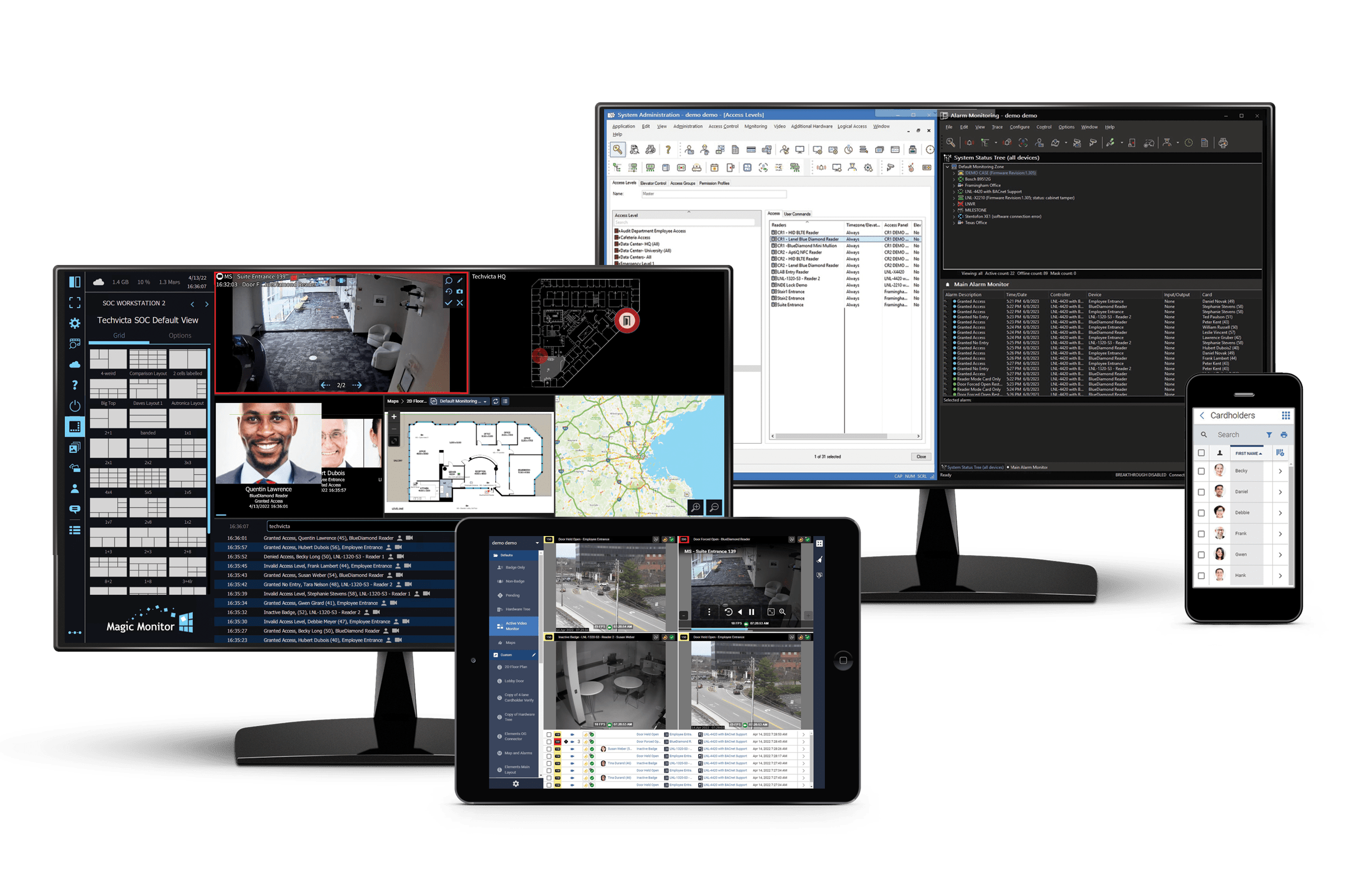 OnGuard Version 8.2
OnGuard Version 8.2 unifies user experience, facilitates users' cloud journeys, and deepens analytics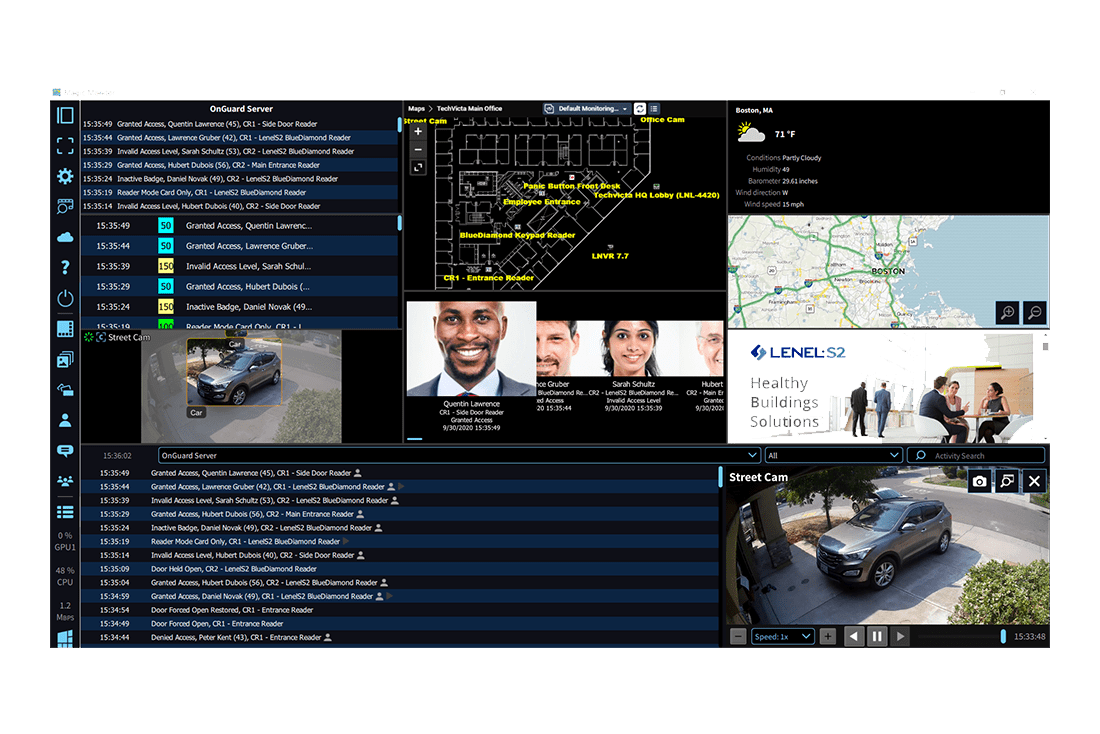 Magic Monitor - OnGuard
The Magic Monitor unified client provides enhanced situational awareness to OnGuard system operators by bringing together access control, video surveillance and external web content.
Set Up a Free Demo for Yourself in Just a Few Minutes
Learn why some of the world's most complex organizations and businesses choose our products, systems and services as their top choice for unified security solutions

Personalized needs assessment

Summary of integration and compliance issues

Calculated estimates and specifications