Our industry-leading touchless solutions are designed to work seamlessly with existing infrastructure, giving you a cost-effective way to upgrade your facility's safety and security

Hands-Free Mobile Credentialing
Our next-generation touchless access control offering significantly reduces access touch points by enabling employees to use their phones as badges, providing greater safety and security. 

Facial Recognition
These innovative technologies help reduce touchpoints through intelligent facial recognition. 

Thermal and Mask Screening
Intelligent dual-camera biometric and screening solutions enable you to grant or deny access based on camera recognition of facial masks worn by those entering.

Iris Recognition
Touchless iris-recognition-based biometric technology is accurate, fast and secure, and can be combined with cards for multi-factor authentication.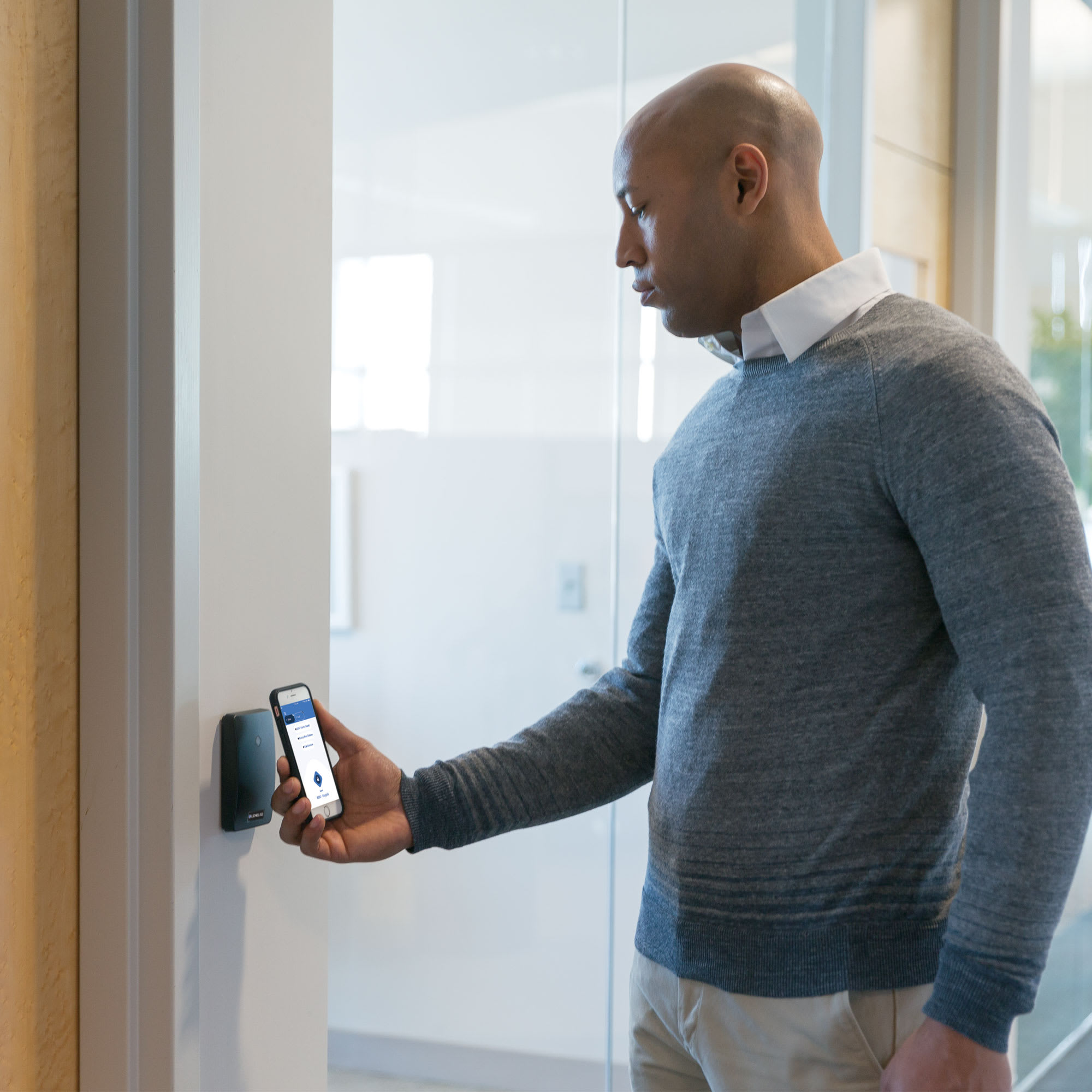 Touchless Fingerprint
Just one pass of the hand over the sensor acquires four fingers in 3D for maximum accuracy and convenience. 

Mobile Multi-factor Authentication
Mobile multi-factor authentication through mobile credentials provides an additional layer of security to physical access points. 

Touchless Visitor Management
Reduce touchpoints by allowing visitors and employees to securely sign in from their smartphones through an app. 

Integrations
LenelS2 offers a vast array of integrations so you can extend the capabilities of your current security system. Integrate with touchless elevator systems, intercom systems, and more.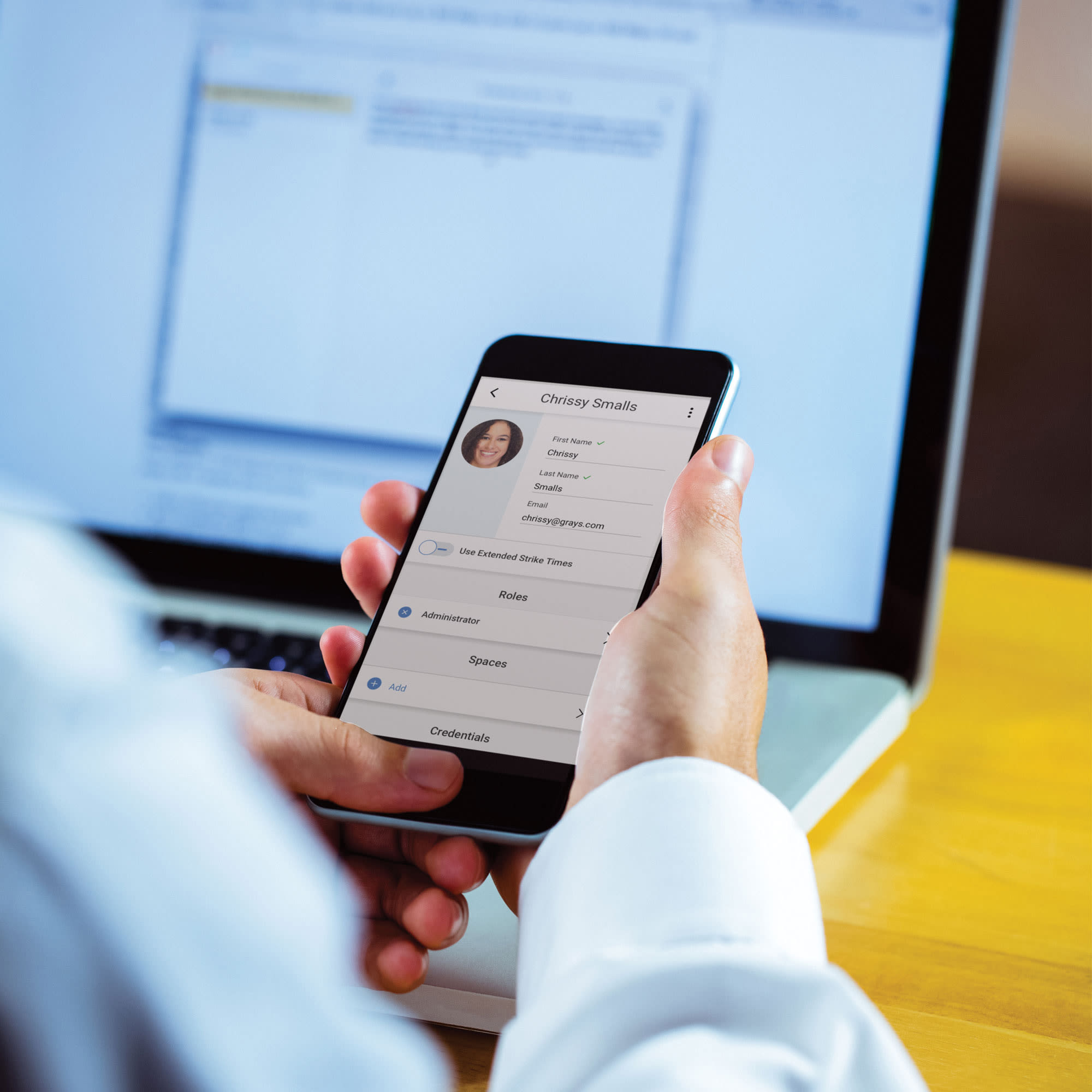 Secure entrances with thermal tracking, self-assessment tools, and mask screening.

Not sure what touchless access control solution is right for you?
Head to our solutions pages to learn more about our different solutions and compare our product lines.
We Offer Three Healthy Buildings Solutions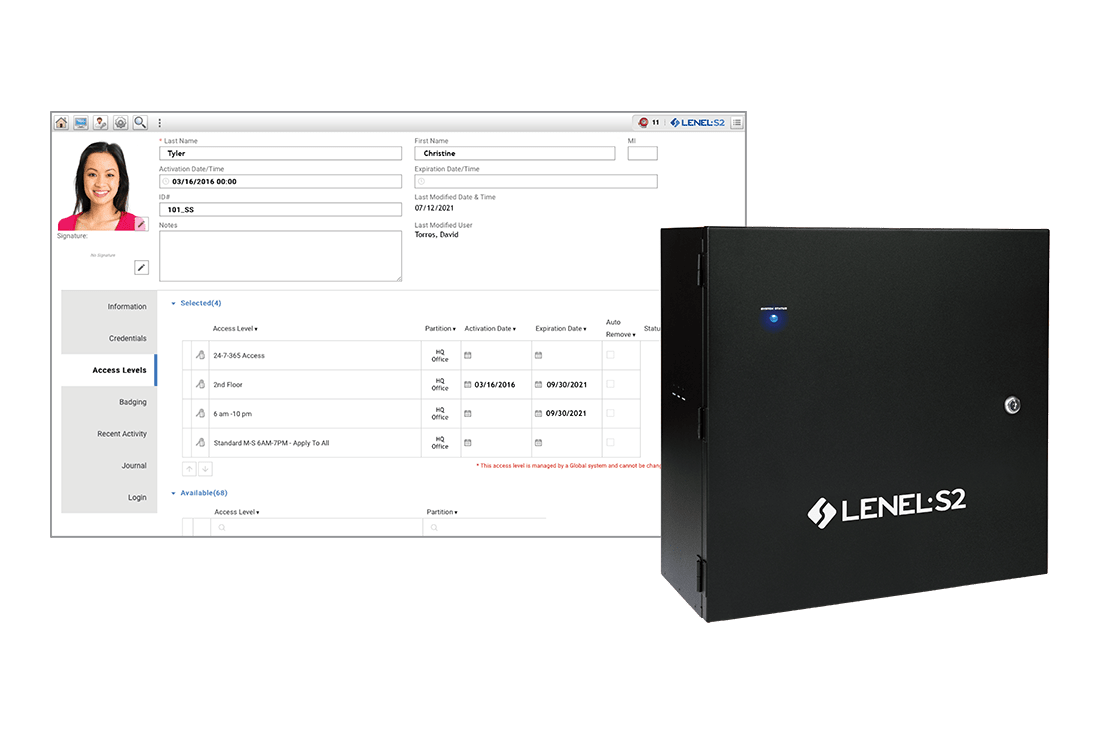 NetBox
A powerful, all-in-one browser-based product, the NetBox™ access control and event monitoring system is designed for deployments with demanding security requirements.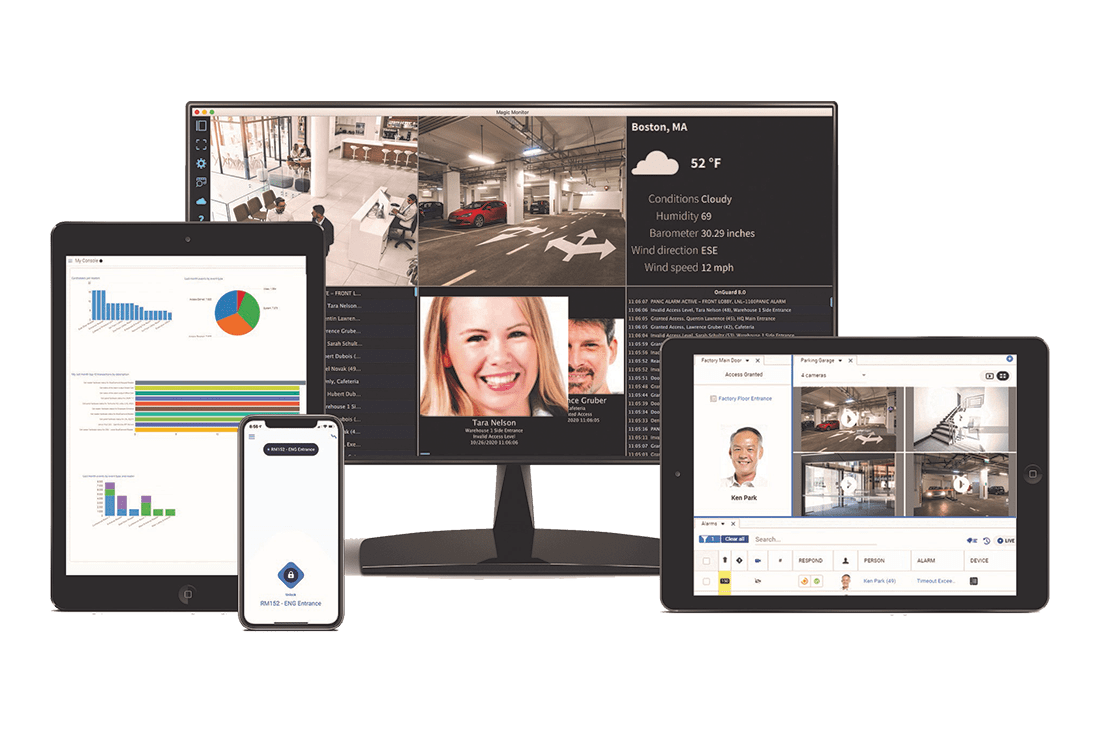 OnGuard
The feature-rich, comprehensive OnGuard® access control system integrates with a range of security, business and building systems to meet the needs of even the most complex enterprise deployments.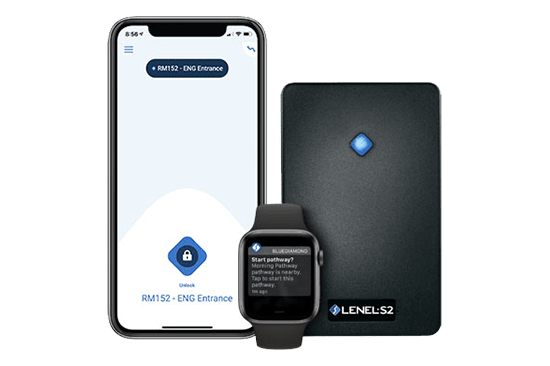 BlueDiamond
BlueDiamond™ access control readers and credentials offer a complete, effortless, next-generation experience.
Frequently Asked Questions about Touchless Access Control
Touchless entry involves removing physical touchpoints by replacing them with tools such as mobile credentials or biometric entry.
A touchless door opener can use a wide variety of means such as a sensor, a card scanner, mobile credentials, or biometrics. These tools may require a smartphone, a physical card, or scanning your eyes/fingerprint to open doors.
Biometric authentication uses biological traits to grant a visitor entry into a building. This can include fingerprints, retinas, or facial recognition software. 
Touchless access control leverages technology, such as smartphones or biometric scanning, to validate an employee's credentials. The security system can use this data to verify the individual's identity to unlock the door, without the need for physical touchpoints.
In the midst of the pandemic, it was important to reduce physical touchpoints, to help keep employees and staff healthy. Touchless access control does offer additional security benefits, too. For example: Since smartphones are often locked, a lost phone does not pose the same security risk as a lost badge.