All our screening tools allow you to leverage your existing OnGuard® or NetBox™ access control system for enhanced entrance control

Self-Assessment Solutions
Simple, customizable questionnaires allow you to grant or deny access to employees (cardholders) and visitors based on their responses. 

Entrance Control
Our Entry Point Control solution enables you to designate specific entrances to funnel users for daily health screening. Upon successful screening, users can access any door until the next day.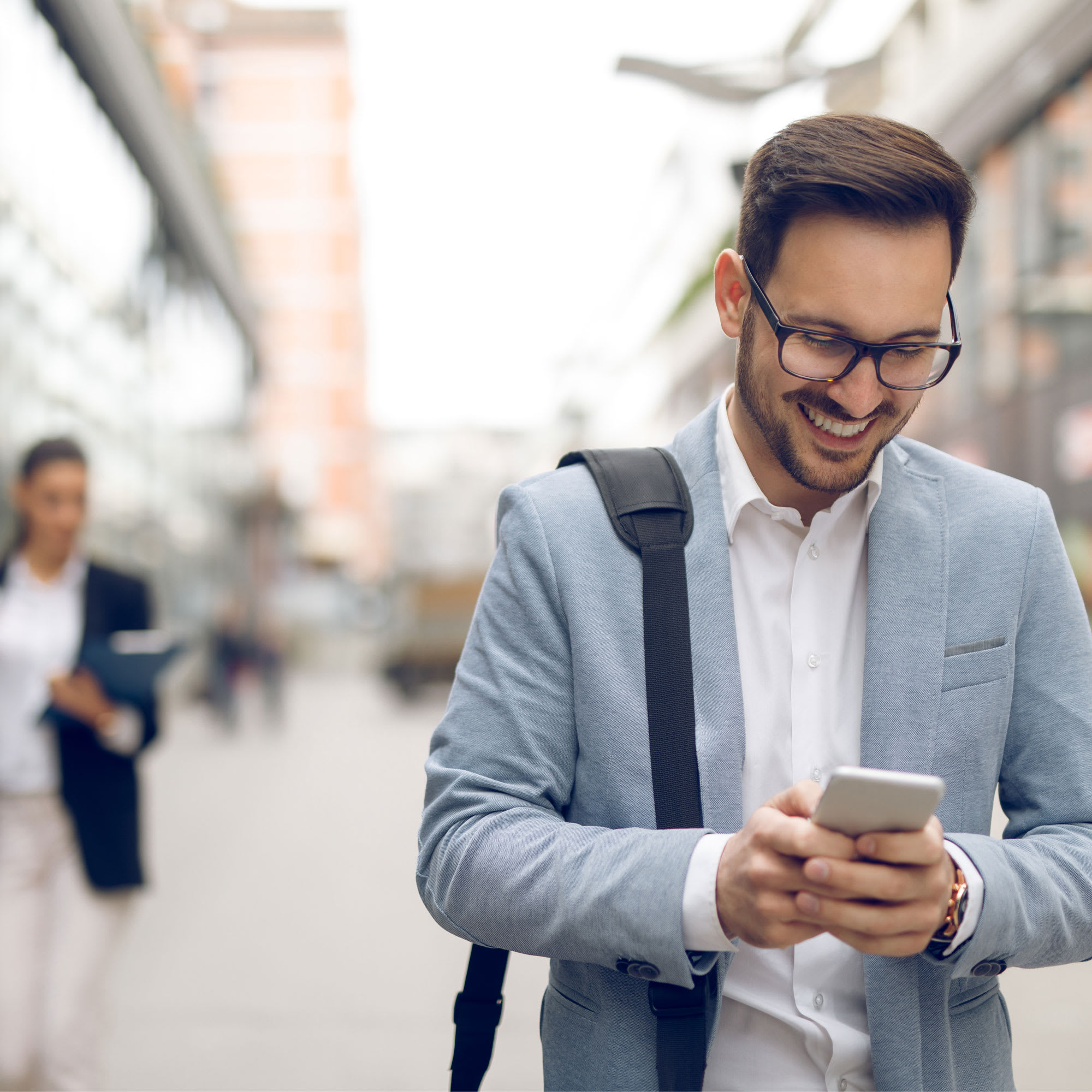 Thermal and Mask Screening
Intelligent dual-camera biometric and screening solutions enable you to grant or deny access based on camera recognition of facial masks. 

Thermal Screening
These integrated offerings allow you to override access rights based on elevated skin temperatures for stricter control of individual cardholder's access. 

Secure entrances with thermal tracking, self-assessment tools, and mask screening.

Not sure what touchless access control solution is right for you?
Head to our solutions pages to learn more about our different solutions and compare our product lines.
We Offer Three Healthy Buildings Solutions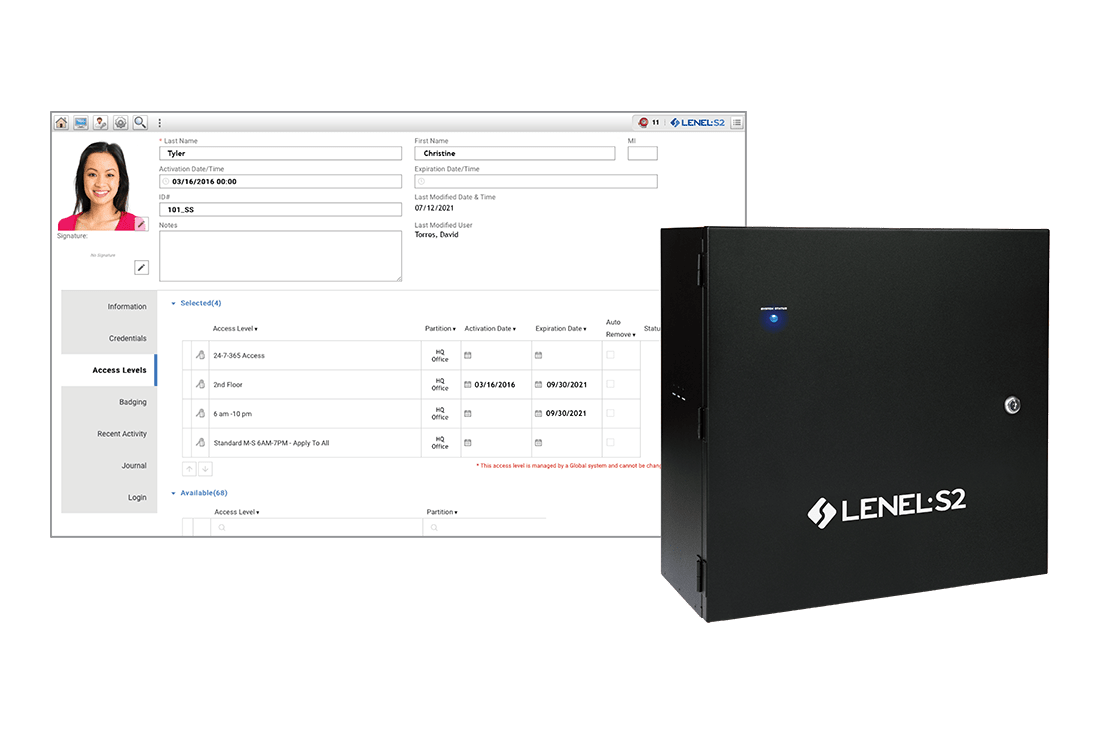 NetBox
A powerful, all-in-one browser-based product, the NetBox™ access control and event monitoring system is designed for deployments with demanding security requirements.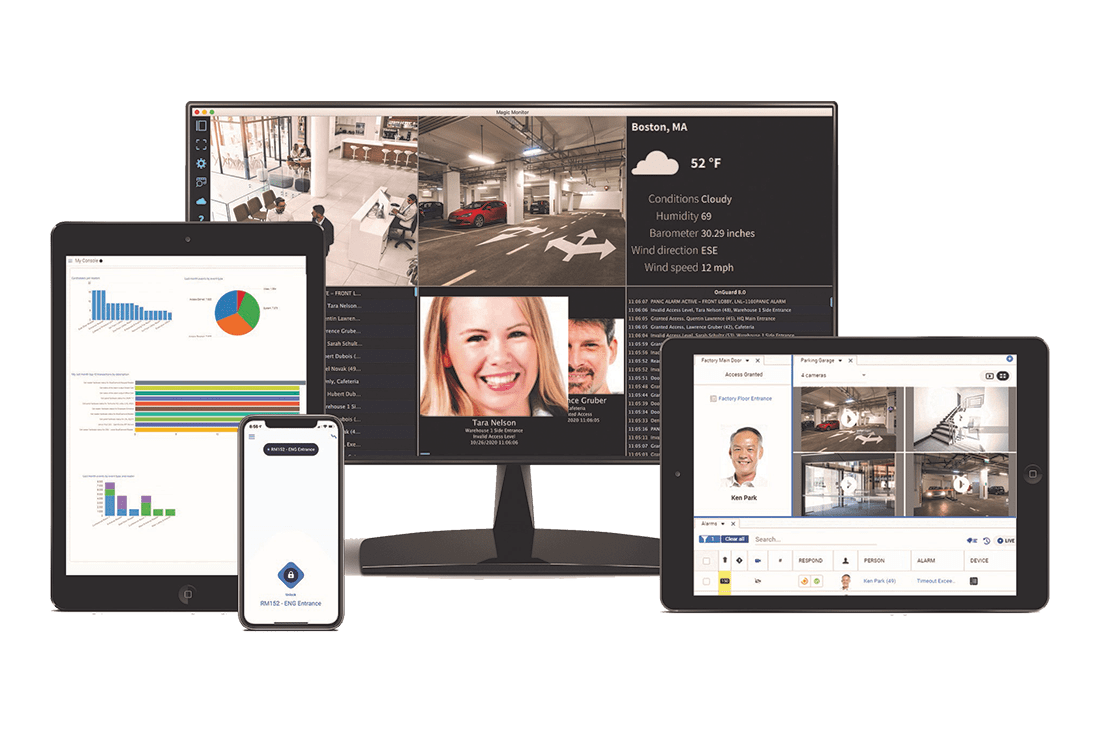 OnGuard
The feature-rich, comprehensive OnGuard® access control system integrates with a range of security, business and building systems to meet the needs of even the most complex enterprise deployments.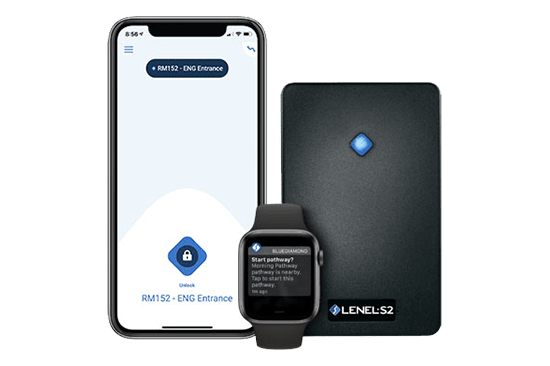 BlueDiamond
BlueDiamond™ access control readers and credentials offer a complete, effortless, next-generation experience.