Innovative and Intuitive
LenelS2's comprehensive offering of security products delivers outstanding performance that's scalable to meet future needs. Engineered with innovative technologies and features, LenelS2 products help leverage every system for optimal protection and control.

Innovative. Intuitive. Scalable.
Our comprehensive suite of security products deliver outstanding, scalable performance to meet the needs of small businesses to the largest, global enterprises. Engineered with innovative technology and intuitive features, LenelS2 products provide a full spectrum of protection and an industry-leading, unified security management experience.

Access Control
Whether you're operating a small business or a global enterprise, LenelS2 access control solutions support your evolving needs in the ever-changing security landscape. Our OnGuard®, NetBox™ and Elements™ access control systems offer solutions to meet any access control need or deployment type.

Video Management
Flexible and scalable, our IP video management systems fit seamlessly into your security environment. Whether you choose a LenelS2 video management system or a third-party system, our unified security client brings together video, access control and more for enhanced situational awareness.

Mobile Credentials
Our BlueDiamond™ multi-technology readers and mobile credentials provide a next-generation access control experience that enable you to use your phone as a way to authenticate and gain access. Mobile credentials also enhance security as well as building and personal health by limiting contact with shared devices.

Well-suited for deployments of any size
As part of the LenelS2 ecosystem, third-party integrations allow you to extend the capabilities of your security management system. Our OpenAccess Alliance Program features over 200 certified product interfaces. And our open APIs facilitate integrations with tools like visitor management systems or human resource databases.

Unified Security Management
Our Magic Monitor® client enables organizations to unify their LenelS2 access control and video management systems with intrusion alarms, building systems, business systems and more. Synthesizing data in a single user interface enhances security, safety, building health and operational efficiency.

The Power of the Cloud
Cloud technology offers the advantages of large-scale computing resources in an on-demand model, simplifying product and service delivery as well as minimizing costs. LenelS2 cloud-based services allow you to remotely manage your installed products or deploy an access control system.
Not sure what touchless access control solution is right for you?
Head to our solutions pages to learn more about our different solutions and compare our product lines.
Our Complete Product Line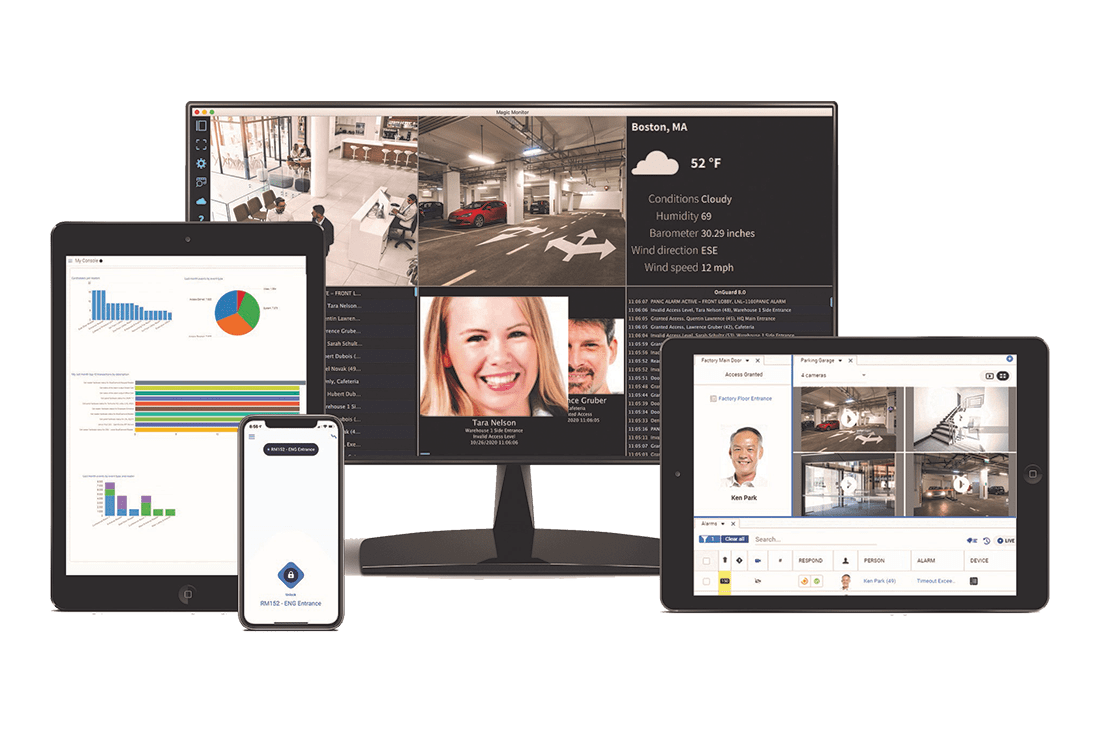 OnGuard
A feature-rich, comprehensive access control system that integrates with a range of security, business and building systems to meet the needs of the most complex enterprise deployments.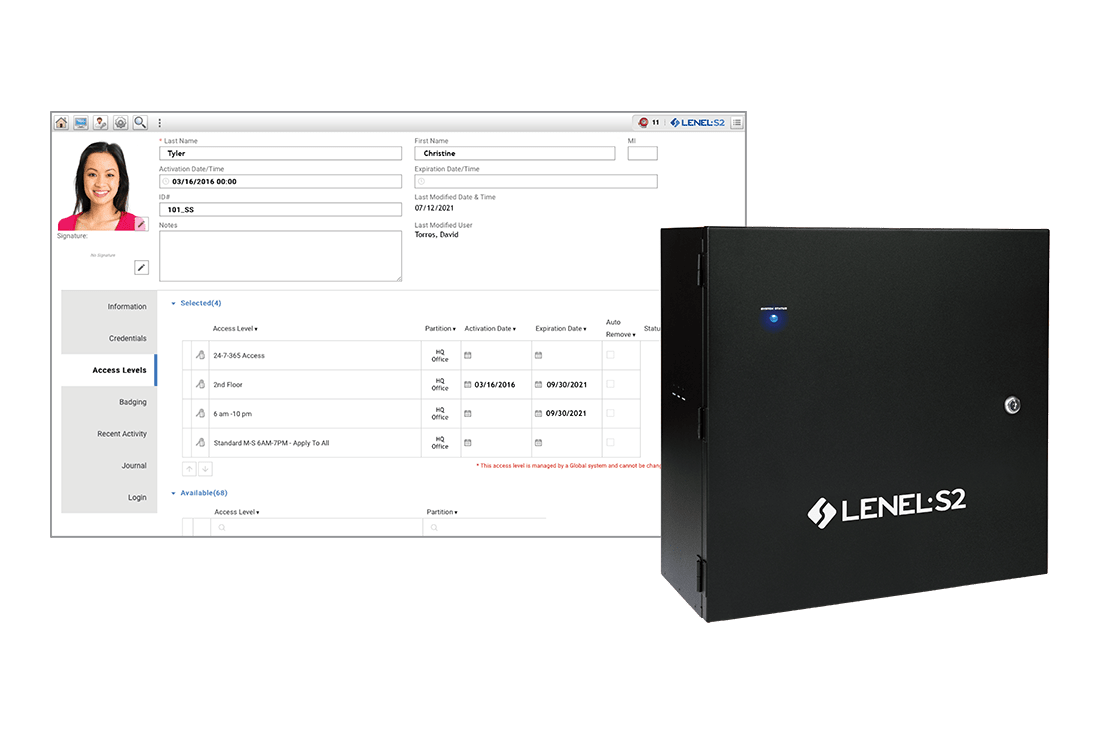 NetBox
The NetBox™ system is ideal for small businesses and field offices of large enterprises. This access control system supports up to 32 portals, person record and cardholder management, event monitoring and more.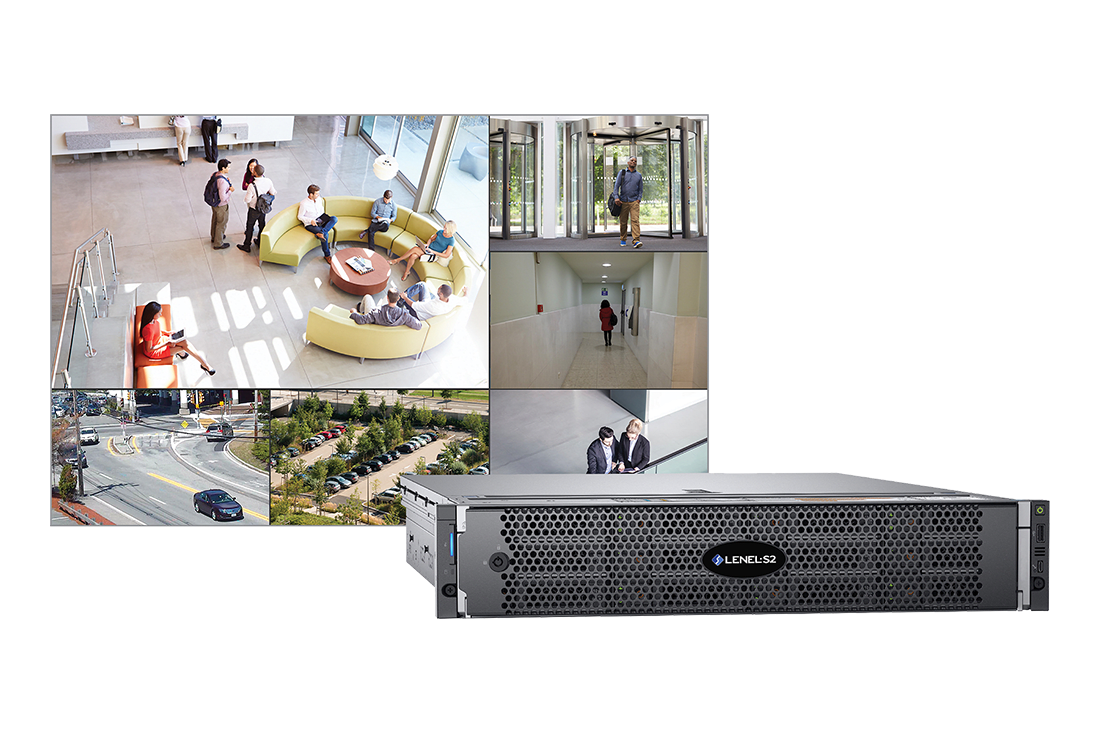 NetVR
The NetVR™ video management system is well suited for small businesses and supports up to 16 IP cameras and up to 4TB of video storage.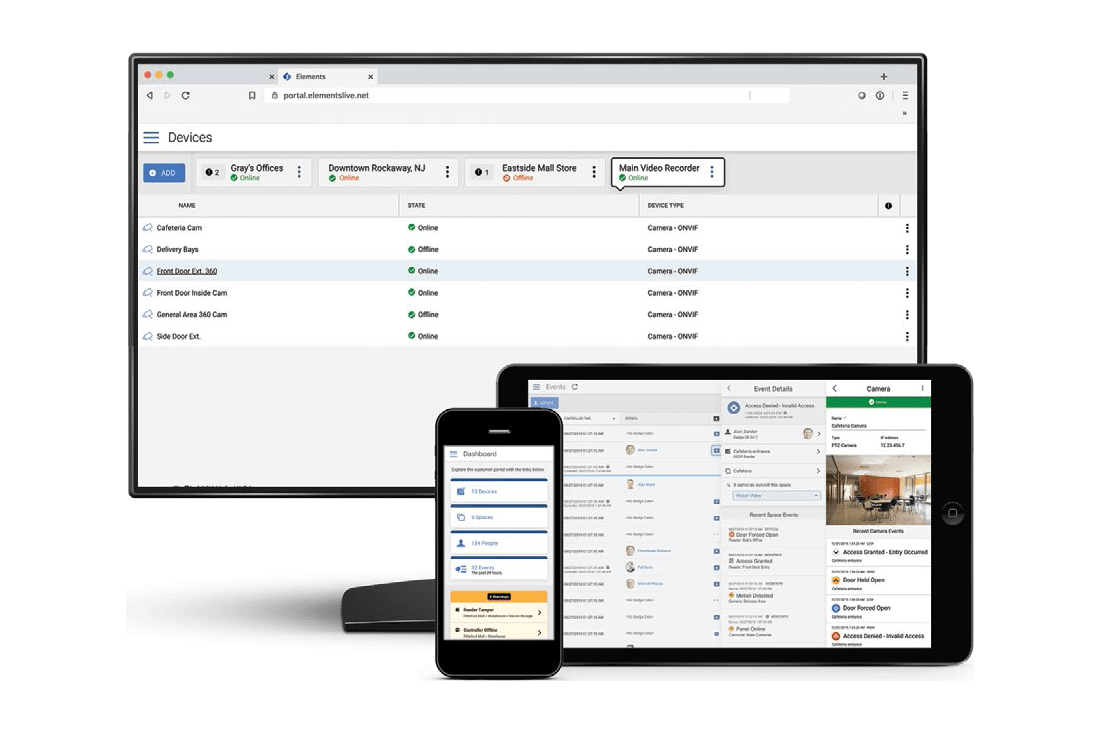 Elements
The Elements™ unified access control and video management solution is built specifically for the cloud and ideal for small- to medium-sized businesses and enterprises with satellite locations.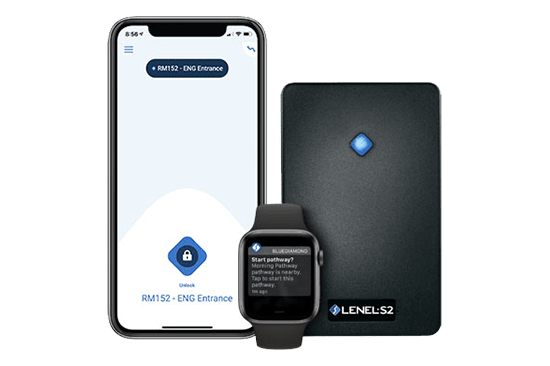 BlueDiamond
BlueDiamond™ access control readers and credentials offer a complete, effortless, next-generation experience.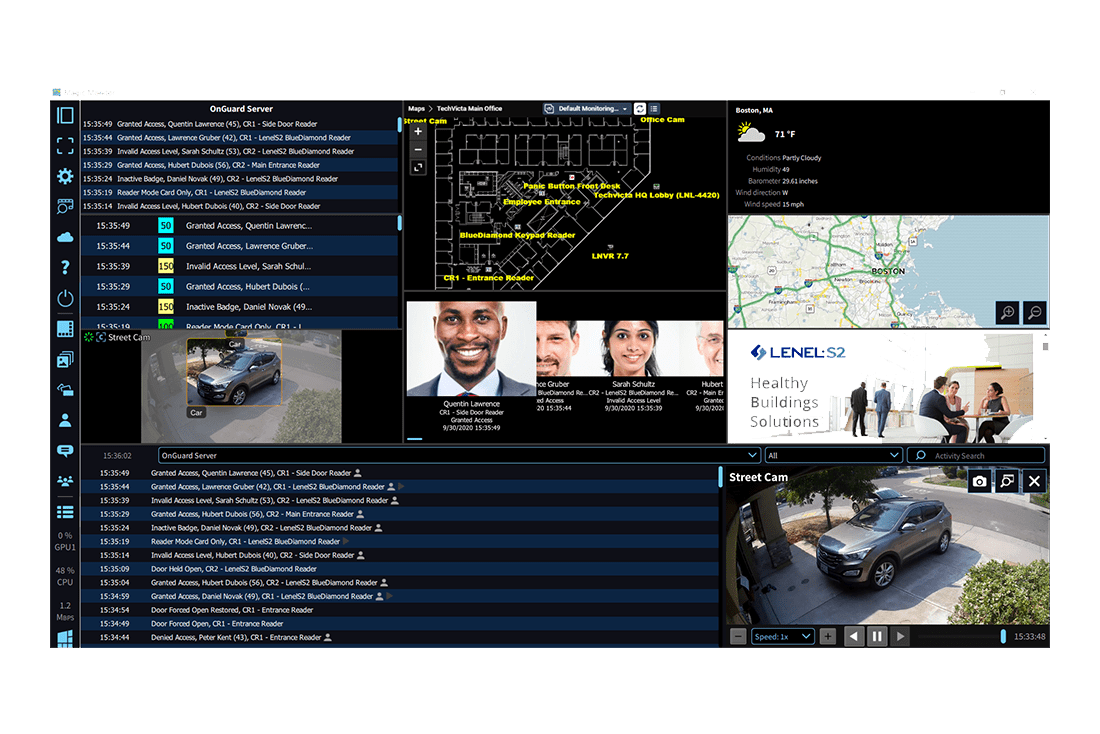 Magic Monitor
Magic Monitor® unified client brings together access control, video surveillance, forensics, digital signage and live Internet feeds together for enhanced situational awareness. access control, video surveillance, forensics, digital signage and live Internet feeds in a single client.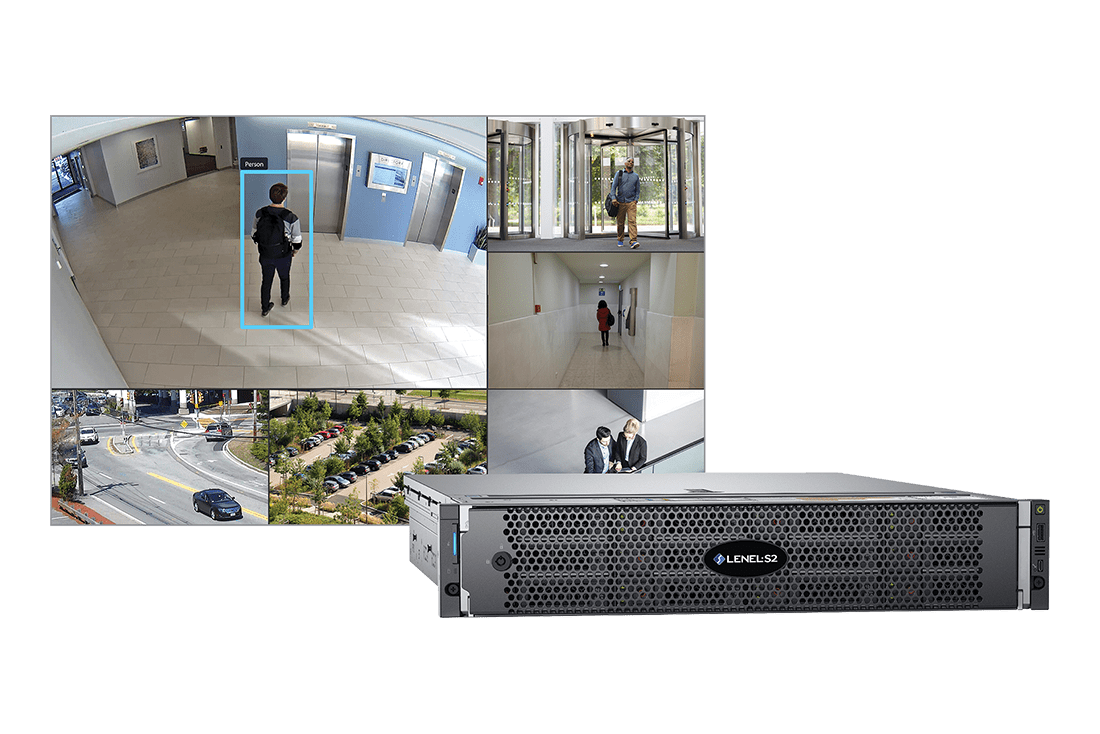 VRx
VRx™ video management systems provide a next-generation experience featuring UHD playback, deep learning analytics capabilities, and more.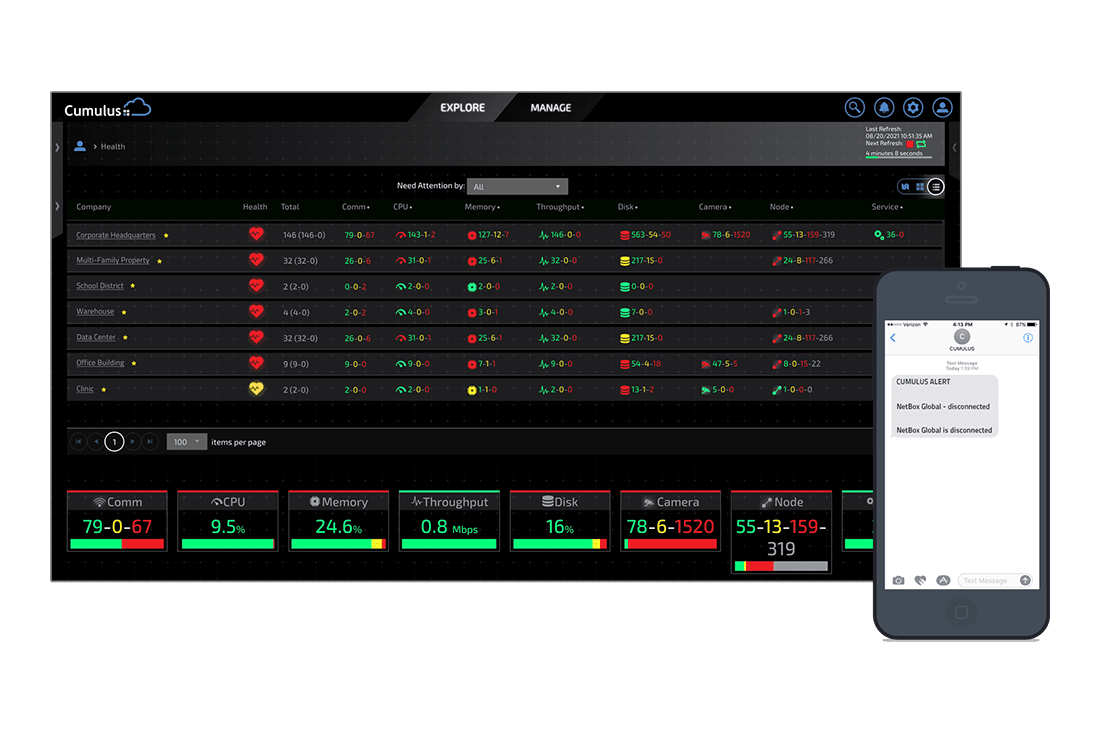 Cumulus
Cumulus™ is a cloud-based tool and dashboard for monitoring and administration of LenelS2 access control and video systems.