OnGuard
Network Video Recorder (LNVR)
Reliable video recorder for OnGuard customers
---
OnGuard LNVR
Advanced video management
The LenelS2 Network Video Recorder (LNVR) is a reliable video recording engine for OnGuard® customers. LNVR version 7.7 provides a shared software technology platform that serves as the foundation for advanced video management solutions with seamless integration into OnGuard access control systems.
LNVR hardware is available as either a benchmarked and optimized hardware-based turnkey solution, or a software-only package for deployment on Commercial Off the Shelf (COTS) server hardware.

Timelapse support for H.264 and MPEG-4 streams

Reliable storage and instant retrieval

Proven and updated recorder technology
Mobile Security User App Features & Benefits
OnGuard Integration
Features full, native integration for OnGuard access control systems
Video Retrieval
Provides quick and efficient video retrieval
Failover
Features dual-path failover and redundant recording
Performance Monitoring
Enables system performance monitoring and individual camera retention times
GOV
Supports auto or custom GOV lengths
Reliable Remote Storage
Includes indexed storage to better support remote storage locations
VMWare® Support
Supports VMWare virtual environments
Recording Configuration
Enables event-based recording configurations
Turnkey Hardware
Fully benchmarked turnkey hardware for LNVR software
Bandwidth
Support for 140Mbps or 240Mbps bandwidth
Operating System Computability
Compatible with Windows® 10 or Windows Server™ 2016
Video Codec Support
Supports H.264 and MJPEG
Third-party Cameras
Supports a wide range of third-party cameras
ONVIF Compliance
Supports ONVIF® Profile S
Video Analytics
Features video analytics support via VCA
These products complement the OnGuard Network Video Recorder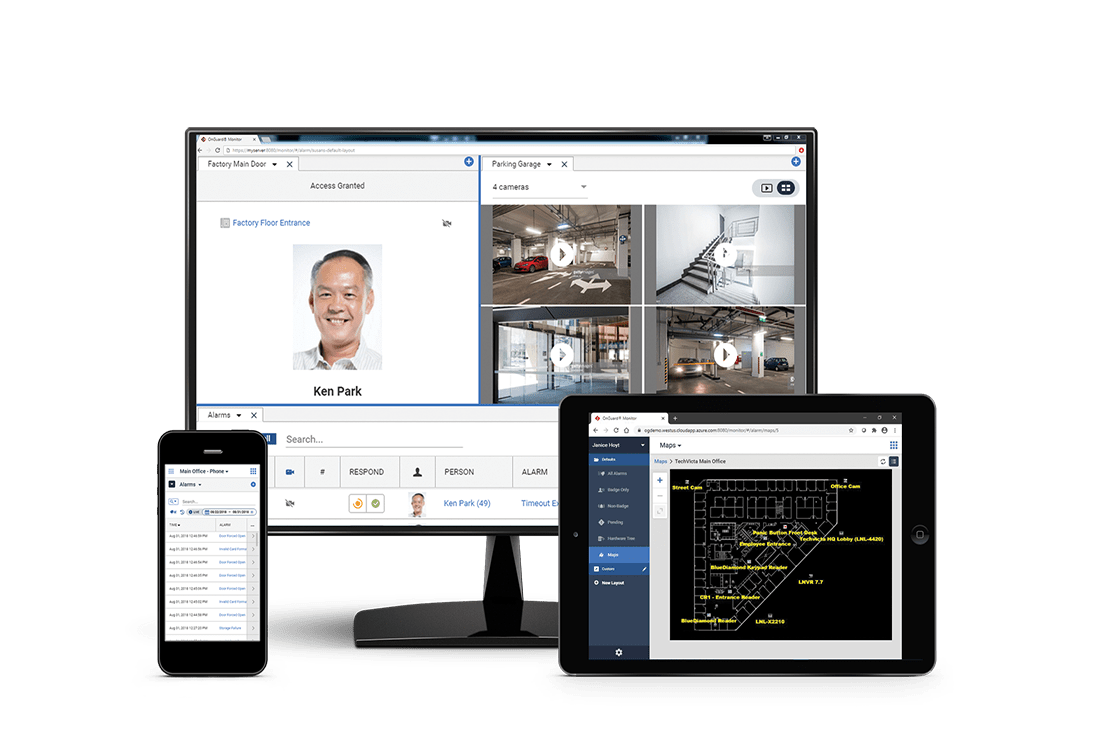 OnGuard Monitor
The OnGuard Monitor web client offers lightweight, browser-based alarm and status monitoring without client installation or upgrades.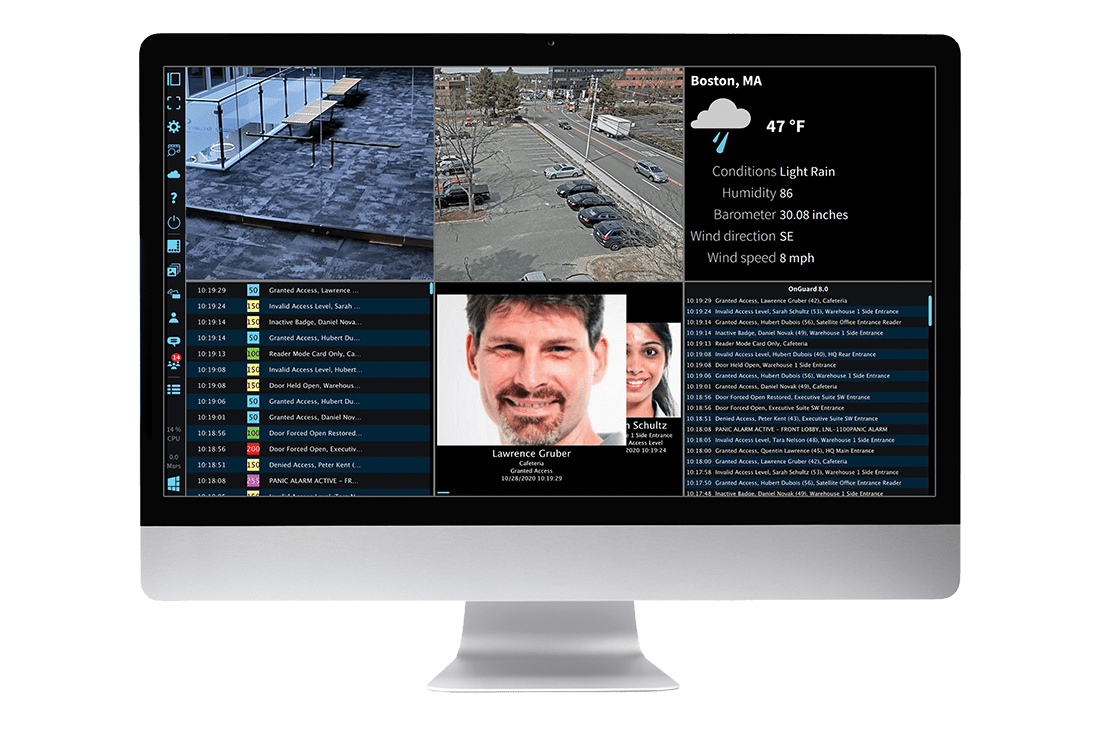 OnGuard Version 8.0
OnGuard Version 8.0 enhances situational awareness, unifies security views and provides powerful, data-based insights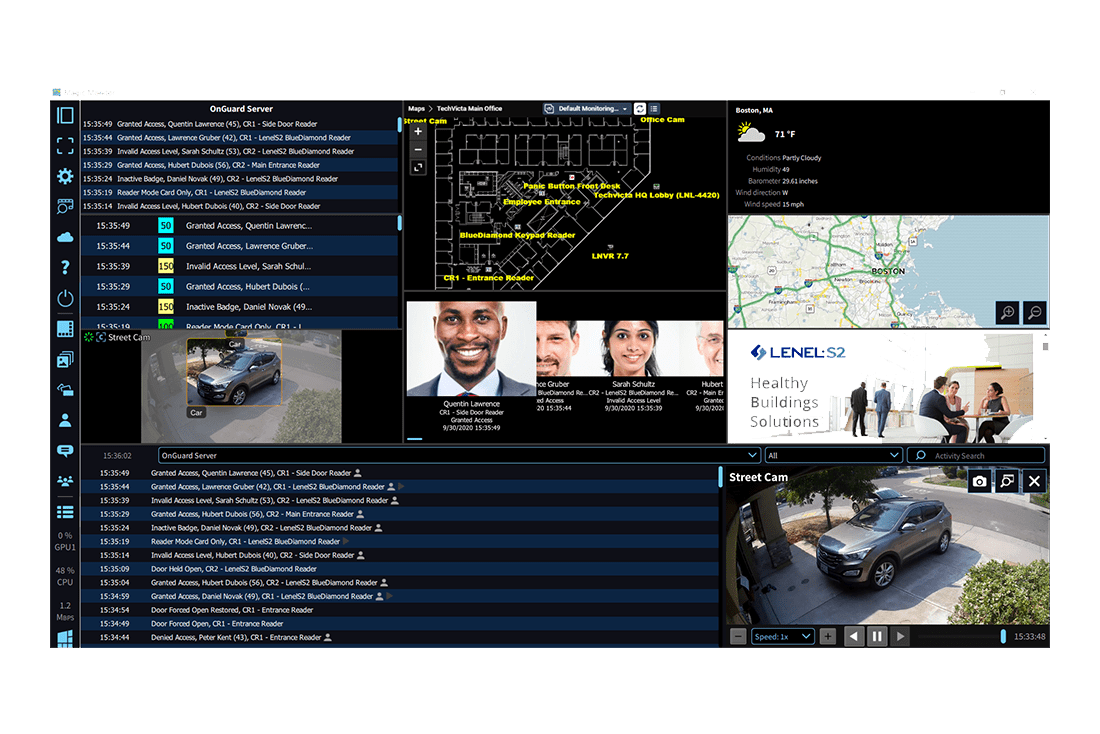 Magic Monitor - OnGuard
The Magic Monitor unified client provides enhanced situational awareness to OnGuard system operators by bringing together access control, video surveillance and external web content.
Set Up a Free Demo for Yourself in Just a Few Minutes
Learn why some of the world's most complex organizations and businesses choose our products, systems and services as their top choice for unified security solutions

Personalized needs assessment

Summary of integration and compliance issues

Calculated estimates and specifications